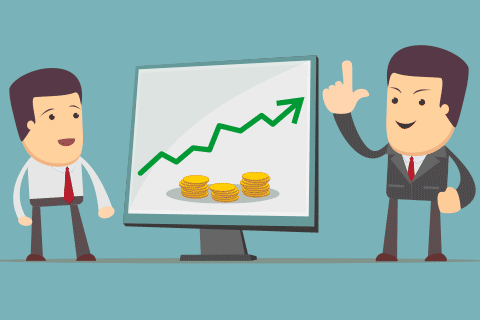 In the past 3-6 months, many asset management companies have been asking their investors' permission to roll-over or extend the tenure of their close ended schemes, which range from fixed maturity plans to hybrid schemes and equity funds. In most cases, AMCs have asked for an extension of 1-2 years.
Fund houses when asked cite tax sops, the scope for higher yields and opportunity to get 'reasonable' returns over the next two years as the reasons for their requests.
Launched in November 2013, the close ended multi-cap ICICI Prudential Value Fund - Series 1 is due to mature on November 07, 2016. The fund house is planning to roll over the scheme and urging investors to stay invested. The proposed roll over will lead to the fund's revised maturity date being reset as December 31, 2018. So why the rollover? It can't be poor performance. Since launch, the fund has delivered a good 25.77% CAGR (as of Sep 12). Year to date, the fund's NAV has risen 9.23% versus 10.3% on the S&P BSE 500 and 13.5% of the category. But the fund has beaten both category and S&P500 in the last 1-year period, shows Value Research data.
Sankaran Naren, ED, ICICI Prudential AMC told Value Research: 'We continue to be positive on the equity market from a two to three year perspective. Therefore, we believe that rolling over will allow investors to continue to benefit from earnings growth, coupled with macro improvements.'
Some debt oriented funds have also been doing roll-overs. The extension period is often in excess of one year, but there are some funds where a mere extension of 15-30 days can fetch them a tax rebate. For instance, HDFC Mutual Fund asked investors to agree to roll over HDFC CPO-I-36M August 2013 (Capital protection oriented plan). It was originally due for maturity on Tuesday, September 06, 2016 but 7 days more will make it more tax efficient. In a notice, HDFC MF said: 'The rollover of 7 days shall make the units of the plan a long term capital asset thereby improving the tax efficiency of the returns of the plan.'
The change in debt fund taxation, which made capital gains for less than a three year holding period liable for taxation at the slab rate, seems to be prompting such rollovers.
Funds like HDFC MF and ICICI Pru MF have also been asking investors to give their nod for more extended rollovers for FMPs. These rollovers seem to be prompted by the belief that interest rates in the economy are on their way down. By rolling over old funds, investors can lock into the current higher rates.
Take the example of HDFC FMP 1143D July 2013 (1), which is due for maturity on Wednesday, September 21, 2016. However, the AMC wants 365 Days extension. Others like ICICI Prudential Fixed Maturity Plan - Series 68 - 369 Days Plan K are eyeing a roll over for a term of 420 days. Most of these FMPs have given 8.5-9.5% returns (range) since inception.
In the last 2 months, Reliance MF has also sought rollover of Reliance Fixed Horizon Fund XXIV- Series 2,3,4,5,7 9,11, 13, 15?, Reliance Dual Advantage Fixed Tenure Fund IV- Plan A and Reliance Dual Advantage Fixed Tenure Fund IV- Plan A among others. The extension is for 650 to 1100 days in some cases.
Amit Tripathi, CIO for fixed income investment, Reliance Mutual Fund told Value Research: 'Some close-ended funds are rolled over in order to provide the opportunity for investors to extend their existing investments by locking in prevailing yields / possible returns for the incremental investment period.'
Investors should be cautious about extensions that seek to capture non-tax opportunities, feel some experts. On yields, unless one goes for lower-rated instruments, higher coupon rates are difficult to come by.
'Hence, if higher yield is stated as a reason, investors will do well to understand the risk profile and where the fund intends to invest before taking a call. In my opinion, if an investor is looking at the investment from a return perspective, the open-ended debt funds can offer superior returns at this point as they can vary their portfolio maturity based on opportunities,' said A Balasubramaniam of Birla Sun Life AMC.
| | | | |
| --- | --- | --- | --- |
| Scheme Name | Launch Date | Proposed Redemption | Revised Redemption |
| Reliance FHF XXIII Series 8 | 25-03-2013 | 05-04-2016 | 10-04-2017 |
| ICICI Prudential FMP Series 67 740 Days Plan H | 02-04-2013 | 18-04-2016 | 24-05-2017 |
| Axis Capital Protection Oriented Fund - Series 5 | 29-10-2012 | 02-05-2016 | 04-11-2019 |
| DHFL Pramerica Hybrid Fixed Term Fund - Series 11 - Regular Plan | 04-02-2013 | 09-05-2016 | 09-08-2019 |
| DHFL Pramerica Hybrid Fixed Term Fund - Series 12 - Regular Plan | 18-03-2013 | 23-05-2016 | 23-08-2019 |
| ICICI Prudential Multiple Yield Fund - Series 3 - Plan C | 16-05-2013 | 24-05-2016 | 15-04-2019 |
| ICICI Prudential Multiple Yield Fund - Series 3 - Plan D | 22-05-2013 | 30-05-2016 | 15-04-2019 |
| Reliance FHF XXIII Series 12 | 12-06-2013 | 29-06-2016 | 17-07-2017 |
| DHFL Pramerica Hybrid Fixed Term Fund - Series 14 - Regular Plan | 24-06-2013 | 30-06-2016 | 05-07-2017 |
| Reliance Dual Advantage Fixed Tenure Fund III - Plan C | 31-05-2013 | 05-07-2016 | 30-07-2019 |
| BNP Paribas Capital Protection Oriented Fund - Series I | 30-04-2013 | 05-07-2016 | 05-07-2019 |
| Reliance Dual Advantage Fixed Tenure Fund IV - Plan A | 31-07-2013 | 10-08-2016 | 31-07-2019 |
| Reliance FHF XXIV Series 2 | 24-07-2013 | 10-08-2016 | 16-09-2019 |
| Kotak FMP Series 113 Reg | 29-08-2013 | 07-09-2016 | 12-10-2017 |
| Reliance FHF XXIV Series 15 | 29-08-2013 | 13-09-2016 | 02-07-2018 |
| HDFC FMP 1143D July 2013 (1) Reg | 05-08-2013 | 21-09-2016 | 21-09-2017 |
| ICICI Prudential Value Fund - Series 1 | 31-10-2013 | 07-11-2016 | 31-12-2018 |