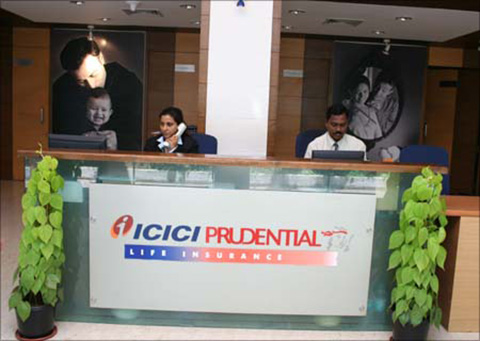 A 566 page prospectus, hundreds of numbers, abundant jargon and much else awaits investors considering the ICICI Prudential IPO. This is the first insurance company to list in India. It has a roughly 48,000 valuation, putting it within India's top 50 companies by market cap. 6000 crores are to be raised. This one is huge and complex, folks and that's why we'd like to make your job a little simpler and a little more interesting.
Parentage: ICICI Prudential is a child of ICICI Bank (67.6% ) and Prudential Plc (25.87% ) and was founded in FY 2001. ICICI Bank is the sole seller in this IPO and gets all the money. ICICI Bank's share in the company will drop from 67.6% to 54.89%. ICICI Bank also sells 57% of ICICI Prudential's policies.
Scale: The company has 121,016 agents and its bank partners (ICICI Bank and Standard Chartered Bank) together have 4500 branches selling its products. It has a market share of 11.3% compared to 9.7% for its nearest private sector rival. The behemoth, LIC still commands about 50% of the market.
Numbers: It made

Rs

1,653 crores in profits in FY 16. Its ROE has averaged 41.17% over the past 5 years.
ULIPs: About 83% of its premium income comes from ULIPs. People locked into insurance tend to stay put (whether they like it or not). Almost the same proportion of its existing policy holders paid the premium that was due from them in FY 16 rather than letting their policies lapse or surrendering them.
The Big Picture: In 2014 India had a life insurance premium density of $44 and a GDP per capita (PPP) of $5800. In other words we devoted less than 1% of our income to insuring our lives. The share of life insurance as a proportion of financial savings was 19% in FY 15. This number enjoyed a revival after hitting a bottom of 16% in FY 14.
Likes: In FY 2015, it had a grievance ratio of 185 claims per 10,000 policies issued which was better than the private sector average of 345 per 10,000. It settled 93.8% of all death claims made in FY 15.
Rivals: In June 2015, competitors HDFC Standard Life and Max Life insurance company announced a merger. The combined entity is likely to be bigger than ICICI Prudential.
Taxes: It enjoys a corporate income tax rate of 12.5% under Section 115B.
Footsoldiers: Individual agents accounted for 90.5% of new business premium collections for the industry in 2007. They now account for 68.5%. Banks accounted for 5.6% then and now account for 24%. Direct selling exploded from 0.4% to 4.8% over the same period. ICICI Pru goes one step further - 57% comes from banks, 28% from agents and 11% from direct sales.
Footsoldiers' Wages: The percentage of premium income that went to agent commissions in FY 15 was 5.6% for private insurers and 8% for LIC whereas ICICI Pru Life paid only 3.2%.
Tidbits:
"We will focus on pure term plans. Currently, it is just 2.5% of total first premium business but growing fast" - Sandeep Batra, Executive Director.
ICICI Prudential also has subsidiary as a fund manager under the NPS which has incurred cumulative losses adding up to 1.44 crores since 2009.