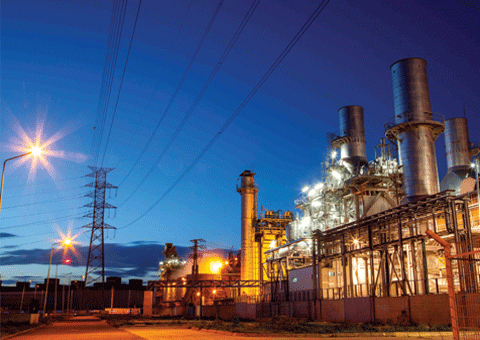 The capital-goods space is moving. Of particular note is the growth in the power-generation space, which saw the highest fresh investments in March 2016 and constituted 19 per cent of all fresh orders for the period between April 2015 - March 2016.
The growth in fresh capital-goods orders continued in March as well, taking total order growth to 21 per cent (ttm, y-o-y). Power received the highest share of fresh orders in the last 12 months at 38 per cent, followed by railways and building and factories that both got 18 per cent and roads that cornered 13 per cent of fresh orders.
Not all companies are winning orders though. Three dominant sector players are lapping up the majority of fresh orders. These are Bharat Heavy Electrical (BHEL), Larsen & Toubro (L&T) and BEML.
BHEL
India's largest power-plant manufacturer usually comes on top when power-related orders go out. BHEL lapped up orders to the tune of ₹43730 crore in FY16. That's up 43 per cent over the previous year, taking total order book up to ₹1,10,000 crore - up nine per cent (y-o-y). The beating that BHEL has received in the stock market has had one positive impact. Cash and equivalents now constitute a high 35 per cent of current market cap. So you pay only 65 per cent for the core business taking effective price paid much lower than the trading rate.
L&T
India's largest engineering company walks away with the second-highest order wins. But even with order inflows up 11 per cent y-o-y in Q3FY16, on a nine-month basis, inflows were down 13 per cent y-o-y. The company has guided flattish order growth in FY16. A number of company trackers however are of the opinion that L&T could see a fall in inflows to as much as eight per cent (Ambit Research) in FY16 before picking up in the following year.
BEML
Order intake for the nine months ended December 2015 stood at ₹6000 crore. The company recently bagged the ₹900 crore for the Kolkata metro project. The BHEL CMD in a recent media interview guided that the company would turn to black in FY16 and revenue contribution from defence would constitute 11 per cent, from rail 36 per cent and from mining, that it still the company's forte, 50 per cent, in the just concluded financial year.
Roasted
All major industry players have been roasted in the markets. Among the larger players, BHEL has taken the maximum hit with close to 50 per cent loss in the last one year. L&T has lost close to 19 per cent while BEML is down 4.5 per cent.