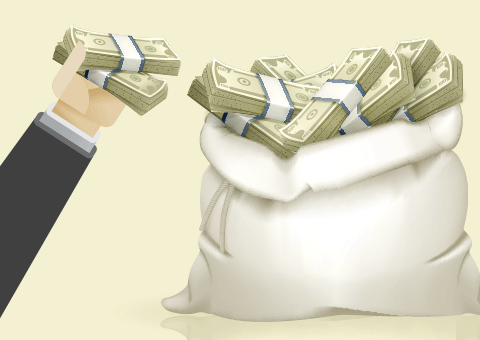 Budget 2016 is just out of the way. And as I write this, the finance minister has just announced the rollback of his contentious proposal to tax withdrawals at retirement from the Employees' Provident Fund Organisation (EPFO) after much hue and cry from investors.
But even as you celebrate this move, what you need to pay closer attention to is the explanation given by the government on why it proposed this in the first place. One, it said that the move was intended to create tax parity between the employees' provident fund (EPF) and the National Pension System (NPS) so that the NPS can be made more attractive. Two, it points out that the EPF was originally intended as a social security scheme only for low-income earners. Investors with incomes of more than ₹15,000 a month are high income earners and they should be encouraged to plan for their own social security.
Less tax breaks
Now you can argue that the Indian government provides hardly any social security to tax payers, compared to the Western countries. You can also ask why NPS withdrawals cannot be fully exempted (instead of EPF being taxed) to get this parity. But once the sarkaar has made up its mind to withdraw a tax break, you can be sure that it will eventually get to this goal, one way or another.
In the last 18 years covering Union Budgets, I recall similar scenarios playing out time and again. The government decides to do away with a tax break on a savings instrument. There's a howl of protests from the affected investors and market experts. The government makes some tweaks to pacify the protestors. People get on with their lives and the government works out some other way to still obtain its pound of flesh.
Concessions that vanished
If this sounds cynical, just think back to the number of tax concessions which have vanished in the last two decades.
There was the standard deduction to enable salary earners to meet their day-to-day expenses. It was removed with the assurance that it would be accommodated in the tax slabs. Then there was Section 80L, which exempted tax on the interest income from bank deposits and other fixed income. This was removed in the interest of promoting market-linked investments. Most post-office schemes, at one point, enjoyed tax-free income. This has been gradually withdrawn to make them 'compete with' bank deposits so that today only the Public Provident Fund remains tax-free. There was the Section 88 tax rebate on investments, which gave way to Section 80C. There were quite a few other investment-related sections outside of 80C which have been quietly swept into the omnibus clause of 80C, with the total benefits capped at ₹1.50 lakh a year.
You will notice that while all of these tax breaks on investments were done away with, there were protests. But the move towards fewer tax breaks for savings and investments has continued.
Creamy layer
In fact, the only real tax break that Indian savers have looked forward to in recent years is the periodic raising of the income tax slabs in the annual Budget.
If the government takes serious note of the Economic Survey of 2016, those hopes will soon be dashed too. The Survey points out that for higher central revenues and a more balanced Budget, India needs to expand the number of direct taxpayers. Currently, only 4 per cent of India's voting population pays direct taxes, while for other comparable countries it is 23 per cent.
To explain this, the Survey argues that personal tax slabs in India have been raised too much and too quickly. It makes the case that the raising of personal tax slabs in successive Budgets has allowed a section of the tax-paying population to slip out of the tax net every year. It estimates that if India had kept its basic income-tax exemption limit at ₹1.5 lakh a year, the level prevailing in 2008-09, an additional 1.65 crore people would have been added to the tax base in the next four years. The tax kitty would have jumped by a nice ₹31,500 crore too. Therefore it makes the subtle point that most of the tax concessions that are today given out to Indian investors actually go to the 'creamy layer'.
The message is quite clear. With the Centre focusing more and more on inclusive growth and on moving the below-poverty-line population to a better standard of living, it will have to raise its revenues by hook or by crook to balance its Budget. With global rating agencies breathing down its neck, the yesteryear option of simply printing more money or financing the deficit through jugaad measures will no longer work. This can only mean higher tax rates or more taxpayers.
Therefore, while the government may well make it easier for you to interact with the tax department and root out corruption, don't expect your actual tax burden to fall over the years. As all financial investments are essentially made by the middle class or upper middle class, tax breaks, subsidies and government guarantees are quite likely to be phased out over the years.
PF lessons
The lessons from this for your personal finance are clear. One, don't make any big-ticket investment decisions (like taking on a mammoth home loan, for instance) just for tax breaks. Evaluate if the move would make sense for you even without tax concessions. And don't assume that just because a tax break has been around for years, it has to continue!
Two, don't skew your asset-allocation plans in favour of government-guaranteed or tax-free investments; go only by your goals and risk profile. Those concessions or guarantees can be withdrawn in a blink. As someone said, taxation is about raising the most revenues; fairness doesn't enter into it.
Three, accept that higher returns may henceforth come only with market-related risks and a long holding period on your investments. The days of free lunch (or even subsidised lunch) with fixed returns are soon likely to be over.