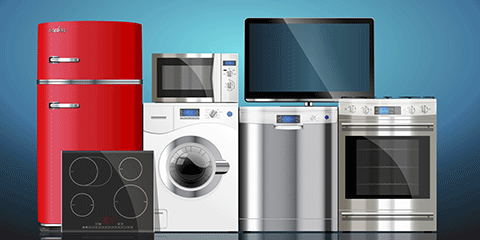 The last couple of years were a struggle for consumer-discretionary companies. Pinched by high interest rates, the urban population generally put off high-value purchases. Discretionary spending saw its worst hit in 2012 as elevated food and fuel inflation joined ranks with falling per capita income growth. This period, according to Deutsche Bank Markets Research, also saw less of buying premium products in the home, personal-care and food segments.
Reversal of trend
In recent months, a fall in both food and fuel inflation corresponded with lowering of interest rates. This, coupled with improving employment in urban areas, has increased the consumer confidence in urban India. This can be seen in the higher sales of automobiles or the flash sell-out of mobile phones on shopping portals (even at undiscounted prices). Higher sales of smartphones, in turn, are expected to increase online sales of personal products.
The RBI's consumer-survey index shows urban-consumer confidence highest in the last five years. A similar picture is confirmed by the Nielsen index on consumer survey. It shows consumer confidence at levels last seen near 2010-11.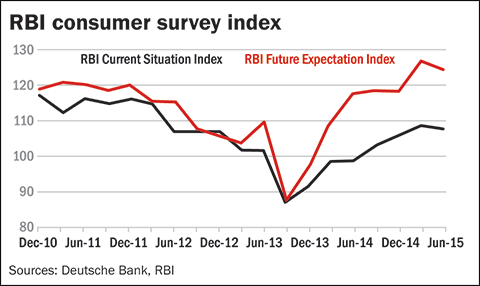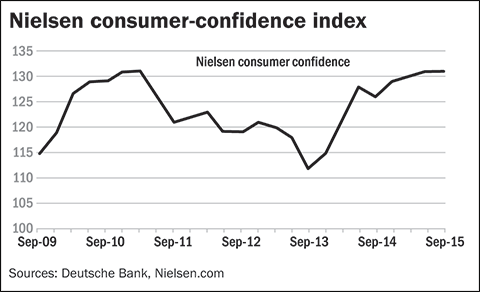 Another indicator of improved consumer confidence is the higher growth of consumer loans over the past couple of quarters. Even as the corporate credit growth suffered, consumer loans grew about three times the corporate loan growth in 2015 and registered a 15 per cent growth last year.
This means that consumer-discretionary stocks could remain in the limelight 2016.