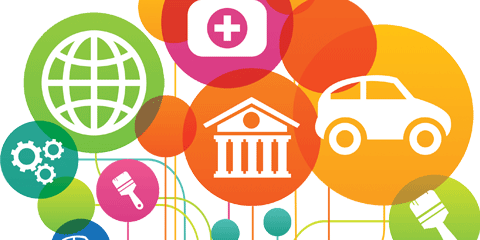 Imagine your broker or financial advisor telling you that the next multibagger is. Will you act on his advice and buy truckloads of these well-known names?
Our natural instinct is to look for the next big thing, the next hidden stock that the market has still not discovered. We are instinctively not interested in old names and tend to think usme kya hai?
But even large-cap stocks have the potential to deliver outsized returns. This story is also about these well-known multibaggers: stocks that have multiplied shareholders' wealth by 27 times, 14 times or seven times in the last ten years alone.
The beauty of our multibaggers is that you don't need to go hunting for the next big thing, the next hot stock, the next area where 'smart money' is investing or what Rakesh Jhunjhunwala is buying. There are no 'hidden' gems here - no lion, panther or antelope stocks, just companies that are the best in their respective fields.
In these ten years, if you were a shareholder, Lupin has multiplied your investment by 27 times, Asian Paints 17 times and Sun Pharma 13 times. These, as any investor with reasonable time in the market will tell you, are well-known names (see the table) and the names that you don't come to associate with super returns or multibagger gains.
The imperative thing though is that you stay invested. In our instance, investors that held onto these companies for ten full years enjoyed the benefits of compounding. Each of these companies has faced tough periods in this time, but each has overcome them. The key takeaway: stay invested through the thick-and-thin of your company's life-cycle.