Mr Shreyash Devalkar, fund manager of BNP Paribas Equity Fund, tells us how the fund has turned around its performance in the past three years.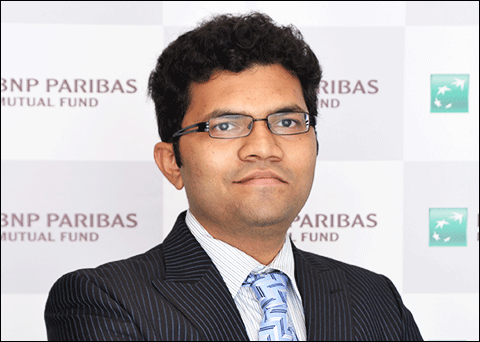 What investment strategy do you follow for the fund?
At the heart of this performance is the investment philosophy that our investment team follows "Companies create wealth, not markets". Essentially, our belief is that over the long term, investments made in strong businesses which are run by superior management, deliver consistent and superior returns. Faster growth ensures the upside during good times and superior quality of management (read better corporate governance), protects the downside of an investment during tough times - hence over a cycle these investments generate superior returns.
What has turned around the performance of the fund in the past three years?
The current fund management team has been supported by team having an experience of more than 60 years in the equity space. Our emphasis is on fundamental research, as we believe, that in the long term it is the fundamentals of an industry/ company which should be the key driver of returns. Therefore, we strive to identify and invest in those businesses that have strong fundamentals and demonstrate good growth potential. The focus is always on the ability of the business to generate free cash flow and the willingness of management to deploy it in a way that can add value to minority shareholders. Our OW positions in consumption and services business and UW positions in industrials and commodities have helped us to turn around the performance.
Please click here to read the analysis of this fund.