Krishna Sanghvi and Avnish Jain, fund managers, Canara Robeco Balance, say that the fund's portfolio is rebalanced based on the macroeconomic conditions and investment opportunities.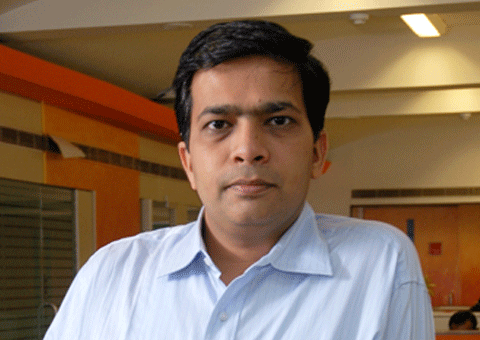 What is your approach to managing the equity portfolio of this fund?
The scheme follows a growth oriented strategy for identifying investment opportunities. The Equity Portfolio is biased towards large-cap companies, which render stability and liquidity to the portfolio with some value picks from the mid-cap segment. At present we believe India has entered a secular bull run, during market up-cycle mid caps tend to grow faster than large caps. With this view we have slowly increased exposure to quality mid caps in the last few months. Currently the mid cap exposure in the fund stands at ~31% (as on 27/2/15).
What is your approach to managing the fixed income portfolio of this fund?
The fixed income portion of the portfolio consists of highly rated debt or money market instruments, and the allocation is dependent upon the current / expected interest rate environment. The debt com­ponent of the portfolio is actively man­aged with the modified duration of the fund changing based on future expectation on interest rate movement.. We believe that with RBI starting the interest rate easing cycle, alpha generating opportunities through duration play can be exploited to the benefit of investors. Thus the modified duration of the portfolio has increased from 2.59 years (as on 28/02/14) to 4.51 years (as on 27/2/15) during the last one year. Currently the average maturity of the portfolio is 7.65 years (as on 27/2/15).
How often do you re-balance your debt and equity allocation?
The fund is actively managed and the portfolio is rebalanced as when required based on macroeconomics conditions & investment opportunities available in either of the asset classes, with an aim to capitalize from evolving market conditions.
Please click here to read the analysis of this fund.