Ritesh Jain, Chief Investment Officer at Tata Mutual Fund, talks to Aarati Krishnan about the implications of the latest Union Budget, his investment approach and the future prospects of the Indian economy.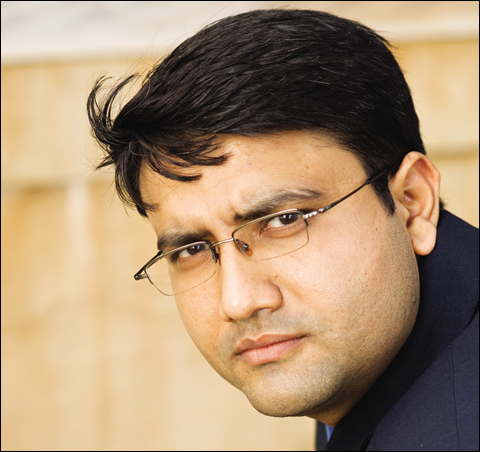 How does the Budget change the outlook for stock and bond markets?
The Budget has not changed our outlook on equity markets per se. But it has further strengthened our confidence in the long-term growth potential of markets. The government has taken the lead in investing for growth, which was the need of the hour in light of the companies not committing to fresh capex. Further, the government has announced many measures to strengthen the business and investment environment.
In terms of sectors, we are overweight on capital goods and construction (within which defence is a big weight), cement, auto and auto ancillaries, pharma and consumer discretionary. We are neutral on BFSI (banking, financial services and insurance) but overweight on private sector banks. We are underweight on oil and gas, industrial metals, telecom and FMCG.
In fixed income markets, we expect a rate cut of 25 basis points in the April policy and a pause after that. Further rate cuts after that will be dependent on the inflation trajectory unfolding as the RBI wants. We expect further rate cuts to resume only in the second half of FY16.
We have recently seen new GDP data showing that an economic revival began much earlier than everyone thought. How is this impacting your investment decisions?
I agree that the older GDP numbers were not capturing a number of sectors in the economy and did need revision. But I think we will have to wait for three or four more quarters before we get a complete sense of the new data. For now, I would like to go by my understanding of the old GDP data which showed growth at 5 per cent or so in 2014. That ties in well with the kind of corporate earnings and other macro indicators such as credit growth that we saw. After all, we have been told by experts just two years ago that India's potential GDP growth was at 5.5 to 6 per cent and if the economy expanded at a higher rate than that, that was when we saw higher inflation. We saw CPI inflation rising during the previous high-growth period.
Therefore, without the capex cycle reviving, it is difficult to reconcile GDP growth at 7 per cent. Until we have more clarity on the numbers, the picture painted by the older data seems more in tune with reality.
Corporate earnings in the latest December quarter have shown a very sharp deceleration. Was that expected?
Though Q3 numbers were not expected to be good, they have been worse than most people factored into their calculations. I think the impact of lower realisations for oil producers, metal producers and so on is reflected in these numbers. But the benefits from lower raw material costs, for firms that use oil or metals as inputs, are not showing up as yet. This can happen over the next one or two quarters. To me, a bigger worry is not profit margins but the lack of top line growth for companies.
This is a sign of weak demand. Basically, for consumption-driven sectors, rural demand has taken an unexpected double-whammy. Rural wages have fallen sharply and lower increases in MSPs have also reduced farm incomes. Global declines in the prices of soft commodities have also impacted farmers. Therefore, we are seeing that rural consumers who drove a lot of purchases in last five years are cutting back.
Are you worried about the valuations of mid- and small-cap stocks trading at a premium to large-caps in many sectors?
In any phase where the growth in the economy gets more broad-based, mid- and small-cap stocks always outperform. That has happened now. But sector leaders among mid and small caps, in those sectors which are not represented in the large-cap universe, are trading at very high valuations. In their case, stock price can be sustained only if the earnings show acceleration from here.
Consumption-driven sectors are slowing down. But is the investment cycle reviving? Will we see a new set of sectors leading this bull market?
A significant part of economic slowdown in the last few years can be attributed to the collapse of the investment cycle. The new government is making an all-out effort to remove the bottlenecks and kick-start the investment cycle. Issues related to coal, land acquisition, environment and forest clearances, etc., are getting addressed. In the recent Budget, the government has increased allocation for infrastructure, with a specific focus on railways and roads. With these efforts we believe, the investment cycle should start looking up gradually. Hence, the beneficiaries like cement manufacturers, EPC companies and capital goods should do well in this bull market.
One big positive here is that real interest rates in the economy are positive for the first time in six or seven years. Recently, inflation has moderated sharply. And interest rates are still high. If this sustains, you will see savers allocating much more money to financial instruments than they have in the last six or seven years. More savings in the banking system will help in reducing the borrowing costs of companies and will help in reviving the capex cycle too.
With ECB and Japan unleashing new tranches of QE and the US Fed appearing to be hesitant about rate hikes, the excess liquidity scenario appears likely to stay for some time. So what will this imply for FII flows into India? Will high valuations put off foreign investors?
Yes, there is far more liquidity today than global investors know what to do with. But on valuations, it is always a relative call. Today 16 per cent of the global bond market is offering negative yields. In that scenario, Indian bonds or equities certainly look better.
If FII money continues to flood in, will valuations for Indian markets keep climbing higher? Is this sustainable?
At some point, unless corporate earnings do catch up, such a rally will not be sustainable. But there are triggers for corporate earnings to catch up. Macros are looking extremely good for India. That gives us a great opportunity to get the micros right. Foreign investors are quite willing to give this time.
This interview appeared in the April 2015 Issue of Mutual Fund Insight.