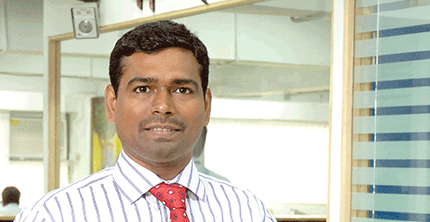 What will you attribute the recent relative dip in performance of your two equity funds: Quantum Long Term Equity and Quantum Tax saving fund?
Firstly, compared to all other fund houses we are not at all worried about the extreme near term performance. We will be very happy if we can provide investors with consistent long term returns with less volatile portfolio. As a fund house we only look at the longer time frame and we look at the performance of three and five years. Numbers shows that our funds have done better as compared to the broader market and that is important to us. Coming back to your question, I would say that we had exited many stocks from the healthcare sector in 2010-11, and consumer staples last year. We moved away because we were not too comfortable with their high valuations. But as we all know that, stocks from healthcare and consumers did exceptionally well even when they were very highly valued. In the past few months when the IT sector has run up, we were underweight compared to broader market and that might have impacted the returns of the scheme. We were much more positioned in the interest rate sensitive stocks and sectors which did not do very well towards the last year. But, in the past few months interest rate sensitive stocks have started performing and that might reflect in our performance going forward.
Why does cash account for nearly 20 per cent of your portfolio?
Cash call for us is a residual value and we don't take any cash calls. We look at the stocks and if the valuations are low we buy into it and if valuations of those stocks turn high we move away from it. To take an example, we might have trimmed our position in certain IT stock or capital goods which had a very fantastic run in the last few months. Our cash levels will be very different from rest of the industry. The industry holds anywhere between 2-5 per cent, our cash holding can be all over the place. So in September 2011, we were over 20 per cent cash and right now it's about 16-18 per cent. It can also go very high because it's the call on how valuations look to us. For example post Lehman crises our cash was just 2-3 per cent but industry was holding cash of over 10-15 per cent. So as a fund house our cash call has nothing to do with the perception of the market, its just a call on the fundamental of individual stock.
What steps have you taken to revive the performance of the two schemes?
Our main aim is to invest in high quality companies with sound management and right valuations. We don't care too much of the market environment and its short term impact on our portfolio. Our holding period is of three-five year and we follow 'buy and hold' approach. We take long term call and follow bottom up investing approach. Our AMC's philosophy is to give superior risk adjusted returns to our investors and we don't position our portfolio for any particular market cycle or event.
To give an example, we have increased our exposure in interest rate sensitive sectors. In 2012 we found some very good bets in interest rate sensitive sectors as they grappled with issues of high fiscal deficit and high interest rates. At that time, we got some of the opportunity to invest in capital goods and utility stocks, as they were very good high quality stocks which were available at very modest valuations. We might under perform in the short run because of our stock selection, but we are comfortable as long as we hold good quality stocks. And, although some calls might go wrong; we try to do our homework very effectively. We don't mind underperforming in the short run as long as we know that stocks that we own might work going forward. We try and stick to our philosophy and processes rather than try and change according to the market cycles.
How long is your mid-cap watch-list which are not part of your portfolio and how do they enter the portfolio?
We have no distinction between mid-cap or large-cap stocks when we invest. There are around 140 stocks which we keep track of on regular basis. But as an internal investment guideline we don't invest in any stocks which have average daily volume of less than ₹5 crore. If we apply this filter then our watch-list would comprise of over 120 companies which are tracked by 12 analysts, including the fund manager. We also have our own buy and sell targets, so if any stock meets those criteria it is eligible to enter the portfolio.
Likewise, the stocks in our database are updated every six months and we keep in touch with company managements on a regular basis. Before investing we also look at management, valuations and financial ratios such as return on equity (ROEs), return on investments (ROIs) and return on capital employed (ROCE). Our difference in buy and sell of any stock is generally 40 per cent-that's kind of upside we expect from stocks we invest.
What triggers a sell decision of any stock from your portfolio?
There are three reasons why we sell any particular stock. First, if any stock breaches our price target then we once again cross check our numbers and meet the management, but if we don't see any major upside we immediately move out. Second, if we find a better alternative in that particular category we are happy to exit that stock completely. Lastly, if there is a change in any management or in the corporate governance which might negatively impact the stock, we sell out from that particular company.