In an annual review on fund families, we spoke to mutual fund honchos to get their views on some of the pressing issues facing the industry. This is what Nimesh Shah, the MD & CEO of ICICI Prudential Asset Management Company had to say: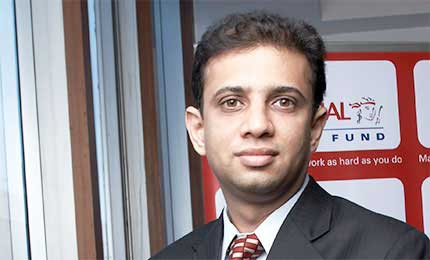 What factors would increase the appetite of investors in smaller cities and towns (other than the top 15 cities) to invest in mutual funds?
Investors have to be made aware of the benefits of investing in mutual funds. When the investor is convinced about the value mutual funds offer -- professional management of investments at a low cost with high levels of transparency -- he will select mutual funds as a logical choice. Investor education in cities beyond the top 15 cities is imperative to convince investors of the benefits of investing in mutual funds.
The mutual fund industry is taking initiatives to educate investors and increase awareness directly as well as through financial advisors. Financial advisors and mutual fund distributors play a critical role in selecting suitable mutual fund products based on the investor's risk-return profile. To ensure that they offer correct advice, they need to be trained to deepen their knowledge on mutual fund investing. This objective is, to some extent, being achieved through the existing training initiatives introduced by AMCs.

Sebi has also introduced significant changes that allow AMCs to incentivise distributors better in smaller cities and towns (other than the top 15 cities). This is likely to encourage distributors to penetrate markets further, which will help increase sales of mutual fund products, thereby bringing in new investors.
The current market scenario which is fraught with volatility and uncertainty has resulted in investors perceiving the markets to be risky and unsafe. This has made investors hesitate from parking their savings in mutual fund products. Getting investors to change this mindset is posing a challenge for mutual funds. At ICICI Prudential Mutual Fund, we have introduced a range of products that use market volatility advantageously. This will help investors cope with such conditions in a positive way, which in turn, will increase the investor base.
Another key measure to increase the investor base is superior customer service through reach. ICICI Prudential Mutual Fund presently has 120 branches and we intend to increase this significantly. In addition, we intend to benefit from the strong network of our parent ICICI Bank in reaching out to investors in far flung areas.
With the rise in technology platforms and increase in social media usage, it is only a matter of time when asset management companies will realise the potential they offer in terms of reach and communication. We recognise the importance of digital media and are investing in this medium.
Have the direct plans seen greater retail participation?
We have observed that informed investors have shifted to the direct route of investing. A large chunk of such investors are institutional investors and HNIs. We believe retail investors, unless well informed, are better off investing through Independent Financial Advisors who play a critical role in financial planning based on individual risk and return profile. Recent industry data indicates that direct plans now constitute 25 per cent of the total industry AUM vis-a-vis 15 per cent seen in the previous quarter. Debt-oriented mutual funds constituted 98 per cent of the total direct plan AUM. Money market funds have the highest share in the AUM of direct plans.
What investor education initiatives has your AMC taken?
At ICICI Prudential Mutual Fund we have adopted various mediums -- print, outdoor, digital, investor camps -- to grow investor awareness and education. Our investor awareness and education campaigns are branded as 'Invest Correctly'. The key intent of our initiatives is to empower investors to make informed and knowledge-based decisions. Our campaigns help investors learn about the basics of mutual fund investing, which includes the types of mutual funds, benefits of investing in mutual funds and fulfilling their financial goals using this route.
'Invest correctly' campaigns cover both existing and potential investors, and are spread across cities in India. With support from an active panel of prominent and professional trainers, we regularly conduct awareness camps. Each ICICI Prudential Mutual Fund branch has a mandate to conduct at least one workshop each week. The content is structured based on the target audience. For instance, in smaller cities and towns, the content is elementary in nature and we prefer to deliver these workshops in local languages. In case of the top 15 cities, the content includes technical aspects. These camps demystify the world of investments including mutual funds and address specific queries raised by investors.
In addition to these camps, we extensively engage the youth through social media platforms. We have regular posts on our Facebook page where we de-jargonise investment concepts, promote articles on investments and best practices.
We also use the 'direct mailers' route to communicate with existing and prospective investors. We send them simple information on investment concepts that may help them make informed investment decisions.
What's the road ahead for your AMC?
ICICI Prudential will remain an investor and investment-centric company with a product suite that caters to every possible need of investors. Our funds have demonstrated consistent performance. We are committed to managing investors' money with responsibility and it is our constant endeavour to provide reasonable risk-adjusted returns to investors for every rupee that we manage.
We track, monitor and review our performance very strictly. The benchmark standard set by us is to look at overall assets that we manage as a fund house and then compare it with the total percentage that outperforms the benchmark; we also track the top quartile performance. For example, as on August 31, 2013, across time periods of 1, 3, 5, 7 , 8 or 10 years, more than 96 per cent of the equity assets that we manage have outperformed the respective benchmarks. We have also the highest percentage in top quartile funds on an overall basis As per Value Research. Such indicators provide us immense satisfaction since we are comforted with the knowledge that we are working in the right direction. We are confident that our process-oriented investment approach will help us sustain consistency in delivery in the years to come.
I strongly believe that long term focus is the essence of this business. This means sustained investment in brand, products, people, distribution, technology and investor awareness. In my view, the thrust should be on creating the right ecosystem for this to succeed in totality. I believe that the mutual fund industry manifests huge opportunity for growth and further penetration, and this can be achieved over time using technology. The key lies in strengthening distribution networks and enhancing levels of investor education to increase presence in rural areas. At ICICI Prudential Mutual Fund, we have emulated some best practices to transition to the next level of growth.
Brief us about your personal investment philosophy.
Being associated with one of the largest asset management companies in India has convinced me that mutual funds provide the best avenue for investing in capital markets in the most transparent manner and at a very low cost. My personal inclination is towards growth style of investing, which I find very appealing. Being a long term investor, I tend to buy and hold my investments with patience. I have worked out my asset allocation on the basis of which I have a reasonable exposure across asset classes including global equities. Since I do not get enough time to track and monitor my investment, I use the services of a financial advisor.