In an annual review on fund families, we spoke to mutual fund honchos to get their views on some of the pressing issues facing the industry. This is what Puneet Chaddha, the CEO of HSBC Asset Management Company had to say: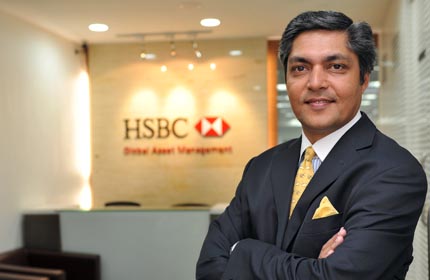 What factors would increase the appetite for investing in mutual funds beyond the top 15 cities?
I have a slightly different take to the beyond top-15 cities (B15) focus. While I agree that eventually a lot of growth for the asset management industry would come out of B15 cities, we need to acknowledge that there is much to be achieved in the top-15 cities as well. In terms of retail penetration, even in the metros, there is a sizeable working population which has never invested in mutual funds. So investor awareness is required as much in the top cities as in the B15, since understanding of the product category is quite low across the country. As an industry we are working towards investor awareness and I strongly believe that educating the customer on benefits of investing in a mutual fund is the first and the most important step. In fact, at HSBC Global Asset Management India, we have been focusing on investor awareness activities which pre-date the recent regulatory mandate.
Have the direct plans seen greater retail participation?
The institutional/large players have shown a preference towards direct plans. In the retail segment, we have not noticed a trend which favours direct plans. This is understandable, since a retail investor should be guided by a financial advisor who would undertake a detailed financial planning exercise on investor's behalf and suggest investment options, in keeping with individual financial goals and risk appetite.
What investor education initiatives has your AMC taken?
As mentioned earlier, we have undertaken investor awareness initiatives with certain media publications over the last few years and continue to do the same. We have recently tied up with the Times of India and have created a section on their website named "MF Simplified". As the name suggests, the focus is to explain the basics of mutual funds in a de-jargonised and friendly manner. We also conduct road shows across various locations where we are present to drive the investor awareness.
What's the road ahead for your AMC?
I have spent a couple of years to put in place the building blocks for a successful asset management business and I am pleased to see that bearing fruit in 2013. We have been one of the fastest growing asset management companies in the domestic mutual fund business in 2013. In fact, we have grown our assets over the last 3 months as well, when the industry has de-grown. We are the only foreign asset managers to have been awarded a mandate to manage the EPFO portfolio, which we believe is a reflection of our capabilities. We also advise the India portion of all the offshore fixed income funds HSBC Global Asset Management offers worldwide. Similarly, starting this month, we have started to advise the India portion of all the offshore equity funds as well, making us one of the largest advisors/managers of Indian assets.<.p>
Fundamentally, we need to be conscious of the fiduciary responsibility because at the end of the day people are trusting us to manage their money on their behalf. At HSBC, treating customers fairly is a key tenet for us. While we try to increase our business interests, it will always be while keeping the investor at the forefront of all our decisions. We have been the first in the industry to do away with the exit loads from all our schemes, since we found it an unreasonable barrier - a customer should be able to access his funds when he needs them. We have also articulated clearly what the investment process is by focusing on what it is we are seeking to do with client's money. And the more successful we are in articulating that, the more successful we will be in terms of building the client's confidence. Governance of client's money is a significant focus. Now, post crisis and following regulatory reviews of conduct of business across the range of the financial services industry globally, from a regulatory standpoint they are also focused on promoting investors' protection which we welcome.
Brief us about your personal investment philosophy?
Investments should be made in line with an individual's financial goals, time horizon and risk appetite. Availability of ample liquidity for a rainy day should always be kept in mind while deciding on making investments.