Four years ago, Axis Mutual Fund kickstarted its operations on three pillars: communicating in the consumers' language, long term relationships and responsible wealth creation. It continues to focus on these pillars, which it feels has helped in its operations. Nigam concedes that the basic issues afflicting mutual funds can be overcome only when AMCs help investors understand the role of mutual funds in their lives.
The AMC is present in over 70 cities, using the Axis brand to further its reach, and focuses on managing risks in its product offerings and not be swayed by returns.
The steps taken by Sebi to offer incentives to AMCs have helped, according to Nigam, resulting in the fund house going beyond the top-15 cities. On conducting research in such cities, the AMC has been able to gauge the investor's disposition and awareness levels. These efforts have helped to better engage with investors through road shows. This way, the fund house is attempting to make mutual funds approachable to its target audience.
- Chandresh Nigam
MD and CEO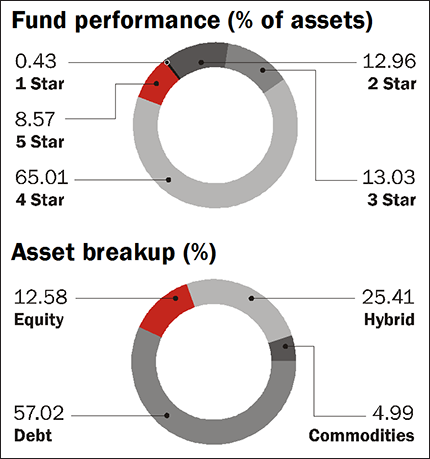 Total assets: Rs 12,318 crore, Net profit: Rs -6.34 crore