MD, Chief Market Strategist Asia- JP Morgan Asset Management, believes that investments in emerging markets are a long-term story.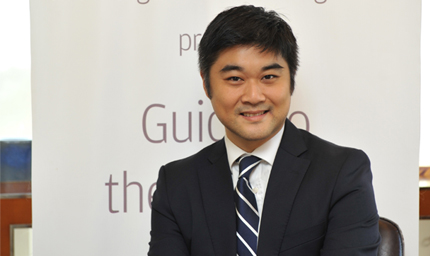 Given the current scenario, what is your outlook on emerging markets?
Let's talk about the micro environment where I think we are seeing some good growth. 7.5 per cent in China and around 5 per cent in India are quite respectable growth numbers. But I think the issue in many emerging markets (EMs) is that their momentum is either flat or slightly down in some cases. This is in contrast with some developed markets where the growth is slow but they are accelerating and this is what markets are focusing on in the short term. So for me, investments in emerging markets are a long term story with some challenges in the short term. Positive things for emerging markets in the long term are consumption story in China, ASEAN and India.
As in other economies, there are pros and cons even in emerging markets where valuations in many countries are attractive. But the most challenging part is earnings which are not improving right now. Also, in select markets with high current account deficit (CAD) like in India, currency has suffered more and that is also taken into consideration by investors. My view is that if you invest in EMs now, the risk reward will be in investors favour.
With emerging markets I would say that it is more about patience. Second, these are high-risk, high-return markets. Investors here should be ready to bear some degree of volatility.
There has been a slowdown in China, what is your outlook and can its lower growth impact emerging markets?
We need to first understand why there is a slowdown in Chinese economy. First, due to the slowdown in US and Europe the exports have been low. In the past decade, China continuously clocked growth at around 10 per cent and now we feel that the economy has reached a certain level of maturity. Current slowdown has been partly structural and partly cyclical. Third, what I see is that government is very clear that they are not going to provide fresh stimulus to the economy because lending growth in China is incredibly rapid and they want to slow that down. Growth will still remain at 7.5 per cent and we might see some bad quarters also, but overall I don't necessary see any acceleration in China. Even though recovery in US markets might give some boost but days of 9-10 per cent growth are behind us. We have to be reasonable and realistic and I think even 7.5 per cent is a decent number. Of course there will be impact on other emerging markets as China's demand especially in commodities has been huge boost for countries like Brazil and South East Asia. We might see a situation where commodity prices might see some stability which is likely to help India.
What is your interest rate outlook on emerging markets? Do you think rates will fall or they remain at elevated levels?
I think interest rates in many emerging markets are modest and quite accommodative. In the past few weeks or even months we have seen countries have hiked rates only to protect the currency like we saw in India.
This phenomenon might continue in near term also. However, in some markets like Korea they have actually cut rates. There might be pressure to raise rates or maintain the status quo for countries having high current account deficit (CAD). If any country has surplus CAD and currency is not under pressure, there is room to cut the rates.
So, overall I feel that countries like Indonesia, Brazil, and South Africa might see rates rising. While countries like Korea, Thailand and Malaysia might see not any rate hike.
As someone in Hong Kong, how do you look at Indian markets and what are your main concerns?
From a strategic perspective, Indian markets offer some structural positive and cheap valuations. My main concerns in India will be on three factors: currency, politics and economic momentum not showing significant improvement. I think India is a market where one needs patience, stay invested and tolerate volatility. Last but not the least, India is one of the markets that has delivered in the past and I don't see any reason why it can't deliver in the long term.