Glass maker Saint Gobain last month set up its R&D centre in Chennai, coming close on the heels of Nestle setting up its own in Manesar, Haryana. While India is not known as a research hub (Apple's expenditure on R&D was more than the total expenditure on the same incurred by all the BSE 500 companies combined), slowly and steadily the perception is changing. The government too has taken a lead in this regard by providing direct and indirect incentives to the companies. Stand alone research entities, though, don't enjoy such incentives.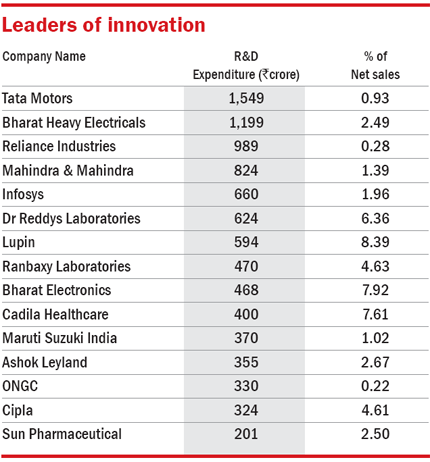 Some of the incentives extended by the government are:
* 100 per cent deduction for both revenue and capital expenditure on scientific research carried out during the course of business (with the exception of acquisition of land).
* Weighted deduction of 200 per cent on qualifying R&D expenditure on scientific research incurred in an in-house R&D facility approved by the DSIR. This is applicable in the business of bio technology and for the manufacture of an article or a thing.
* Accelerated depreciation of 40 per cent is allowed on the plant and machinery used for manufacturing.
* Income Tax exemption from 125-200 per cent on donation made to Universities, Research associations etc which are undertaking research activities.
* Indirect incentives include obtaining capital goods at concessional rates, customs exemptions for certain sectors, and excise duty exemptions.