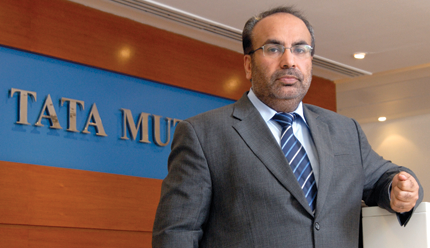 What is your current market outlook? What factors can help the markets grow from here?
The Indian equity markets have done well in 2012, on the back of strong FII flows and have been buoyed by some positive policy pronouncements by the Government since September. The current read on the economy has lot of worries; in principal, the slower economic growth, slowdown in investments and the twin deficits – the fiscal and the current account deficit. However, expectations that we are near the top end of the interest rate cycle and near the trough of the economic slowdown are keeping the markets buoyant. Foreign investors also continue to invest in India because the Government has shown some serious intent towards moving on the path of economic reforms and trying to resolve some of the vexatious issues plaguing us on the fiscal and infrastructure front.
The aspirations and the long-term prospects of the Indian consumption story continues to be strong, and have been reinforced recently by two of the leading global consumer companies investing or increasing their stake in respective Indian consumer entities at a significant premium to their market prices.
In the last couple of years, the Indian equity market had become quite polarised, with investors logging into companies with near-term visible growth in sectors such as consumption, healthcare etc, at the expense of everything else. The affirmative action by the Government in September towards reigniting the economic reforms has brought back interest again across the broad market spectrum, especially in companies which are facing tough times due to cyclical reasons, and I think that bodes well for the overall market outlook.
Inflation cooling off from here onwards and giving room to the Reserve Bank of India to start cutting interest rates, resolution of some of the issues around the power sector with regard to fuel supply and tariff renegotiations, pick up in investment cycle and moves towards fiscal consolidation by the Government could keep the markets buoyant in the near- to medium-term. Easy global liquidity would also help, as FII flows are important for the Indian equity markets because of muted participation by the domestic investors.
We continue to believe that investors investing in growth and undervalued assets over long periods of time would be able to create significant wealth for themselves, and systematic investments in Indian equities would be one such avenue for the investors.
You manage Tata Equity Opportunities, Tata Equity PE, Tata Dividend Yield and Tata Contra – how different are each of these? Can you share the investment approach for each?
Tata Equity Opportunities is a multi-cap diversified equity fund without any restrictions. It is a 'go anywhere' kind of fund. The fund invests predominantly in companies with strong earnings growth, sustainable business model and has a bias for companies with superior capital efficiency.
Tata Equity PE fund follows the value-conscious style of investing. It is a multi-cap fund, which invests at least 70 per cent of the net assets in stocks which have a trailing twelve month PE ratio lower as compared with the trailing twelve month PE ratio of the BSE Sensex. PE ratio is an indication of how much investors may be willing to pay per unit of earnings. A company with a high PE ratio may have to eventually live up to the high expectations of investors by substantially increasing its earnings, failing which its stock price could disappoint. On the other hand, fundamentally strong companies at lower PE ratio represent low expectations and therefore represent a better reward to risk opportunity.
In investing, there can never be just one anchor to one's investment thesis. Buying good companies at an attractive PE ratio is a good discipline, but clearly not the only anchor. In this fund, we use several other qualitative and quantitative screens to buy companies.
Tata Dividend Yield Fund focuses on investing in stocks which have relatively higher dividend yield, and the fund invests at least 70 per cent of its net assets in stocks which have a dividend yield higher than the Sensex. In this fund, we are generally focused on companies where we can get a combination of growth with relatively higher dividend yield and not just on plain vanilla higher dividend yield.
Tata Contra Fund follows a contrarian investment strategy. The way we approach investments in Tata Contra Fund is that we principally want to buy good and fundamentally sound businesses only, but, we would typically wait for these stocks to either fall on some company specific bad news like an earnings miss, or some temporary setback in business, to buy into them. Apart from this, we also look for underperforming or under-owned companies as well as buying companies, which look cheap on valuation metrics such as price to book, price to earnings ratio etc. relative to their long-term growth and intrinsic value in our assessment.
How do you discover stocks among the hundreds available in the market? What is the stock selection process from the universe of stocks in the market?
In our asset management company, we have an approved universe of stocks. A fund manager can buy into a company only once the same has been included into the approved universe by the investment committee (comprising of fund managers) post detailed study and due deliberations in the research committee (comprising of all fund managers and equity research analysts). In general, we look for companies that have compounding characteristics, good governance, better management quality, innate strengths in their business areas and superior capital efficiency. We are also open to buying businesses which have a basic standard of quality, which may make a good purchase at a certain valuation.