Ravi Gopalakrishnan tells Varun Chabba why it is necessary for consumption and investment themes to play out for the economy to go back to its high-growth days...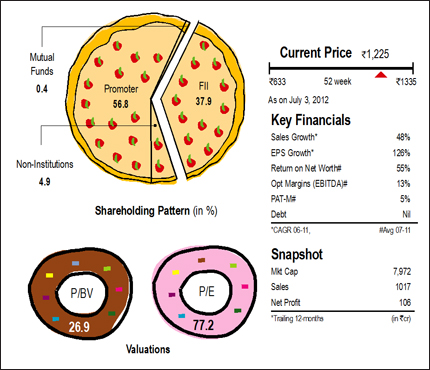 There is a lot of investor expectation from the Canara Robeco equity funds... Have you made any major changes to the portfolio?
Given the state of the economy and markets over the past couple of years, the portfolio had been positioned in a conservative fashion in terms of being overweight on pharma, consumer goods, etc., and also a bit of cash at times. That strategy has done pretty well given the fact that we have continued to see a bear market for several quarters.
However, things appear to be changing post some big announcements from the government. On the macro side, the numbers are still not very encouraging but we believe that some of the steps taken by the government will essentially benefit the revival in investment demand over time. The growth over the last 2-3 years has largely been driven by consumer demand but now it is likely that over the next 6-12 months, we would see investment demand also pick up. In the light of this we have marginally shifted the portfolio by increasing our weights in industrials, i.e., construction, engineering and capital goods. We have also increased our weight on banking. We have reduced our weight a bit on the pharma and the consumer side.
Hence, from a defensive positioning we have moved to a market neutral positioning at this point in time.
Are you still bullish on the consumption theme?
If you split the entire macro economic landscape, the Indian economy is driven mainly by consumption and investment demand. In the last 2-3 years, one leg of the economy, which is the investment side, has seen negligible growth. This is the reason why our GDP growth has dropped from 8-9 per cent to 5-6 per cent. Most of the growth has come from consumption demand, thanks to various programmes run by the government like MGNREGA, increase in MSP (minimum support price) for food grains, etc.
For the economic growth to go back to that earlier level, both consumption and investment themes will have to play out. The consumption theme continues to remain very strong given the large scale under-penetration across India. If you talk to people operating in these businesses you will realise that most of the growth is coming from Tier II and III cities where there is under penetration and demand is quite good. I think this is a very long-term "secular" story and perhaps the growth may come off a bit from 18 per cent currently to 15 per cent, but there will still be strong growth in certain pockets of the sector. Hence, we believe that the consumption theme is here to stay and will continue to play out over the long-term.
Time frame for the portfolio to reflect change…
We are going about the changes to the portfolio very gradually. We are monitoring the incremental data points and also the Q2 results and making adjustments to the portfolio. Month-on-month you should able to see some bit of change and once the October factsheet comes out you will be able to see some of the changes coming through.
What measures have you taken to maintain fund management stability?
The overall discipline and the day-to-day fund management process continues to be the same. The research and fund management activity is highly process driven at Canara Robeco. We continue to follow a rigorous process in tracking companies and following global and local macro trends. The 4-member research team is very stable and we have added Krishna Sanghavi on the fund management side. As a result, our team is much stronger in terms of number of people which gives us more bandwidth in tracking companies. Our research and fund management processes are robust and should continue to work in the same manner.
How important is meeting the company management?
Meeting with management forms an integral part of our fund management and research process. We have an internal investment universe which has 150-200 companies. Stocks find their way into the investment universe after thorough analysis of financials and only after meeting with the management of the company that we get convinced about the future prospects of the company. Idea generation can come from any quarter (research or fund management) but unless we have a meeting with the management and get convinced in terms of the future prospects, it doesn't get into the investment universe. It's a highly process-driven structure and the idea is to get a fair sense of a company's future performance and this is a very important aspect in our stock selection process.
How big is your investment universe?
We have at any point in time about 150 - 200 stocks under coverage and like I mentioned, we keep tracking these companies on a regular basis. If there is an interesting story developing or we if we believe that a stock is worth the research then we perform a thorough analysis of the company – analysing its financials, future business prospects, etc, and we come with our forecast for each of these companies. While we also use consensus reports, we believe it is very important to come up with our own forecast so that we are convinced in terms of the prospects of the company. This process ensures that only companies with good value and growth prospects gets included in the investment universe.
What triggers a sell decision?
A sell decision is triggered whenever there is a change in the investment case or valuation. Just as we have targets for buy decisions, we also have targets for sell decisions. If we believe that the stock has run its course and is now in an overvalued zone, we sell down the position. On the other hand if we believe that there might be some value left in the stock and for some reason we want to hold it then we might do some trimming in the position. However, if the entire investment thesis does not pan out the way we had anticipated we may sell the stock at any point of time.
Read part 2 of this interview tomorrow for views on small- and mid-caps and the next big theme...