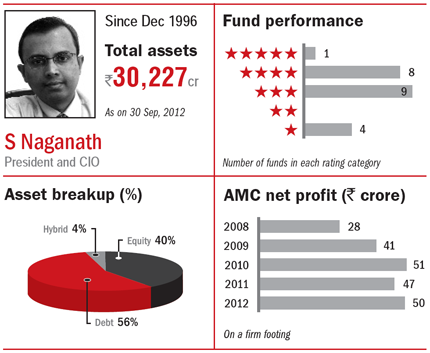 This asset management company completed 15 years of its existence in April this year. All these years all that has changed is its name: from DSP Merrill Lynch to DSP BlackRock post the financial crisis of 2008. This change in name had nothing to do with the financial woes experienced by Merrill Lynch in 2008. In 2006, the asset management business of Merrill Lynch (Merrill Lynch Investment Managers) was combined with BlackRock. The Indian operations got rechristened DSP BlackRock in 2008 and has had no change in its management or investment philosophy.
Throughout its history, this AMC has focused on its fund performance and not believed in launching new schemes for the sake of it. This belief has resulted in the fund house having a wide range of fund offerings across all categories and some novel funds. DSPBR Micro Cap fund, which invests predominantly in the small companies, is a fund that stands out for its focus on an investment theme less travelled. The fund house has a wide range of offerings with some very interesting and well-performing global funds such as a world mining fund, a world gold fund, energy fund, agriculture fund and in recent months a US flexible equity fund.
There have been schemes from this AMC that do well over the long run and have been consistent with their performance.