In the special 10th anniversary issue of Mutual Fund Insight, Upendra Kumar Sinha, chairman, Sebi, speaks to Dhirendra Kumar on where he would like to see the mutual fund industry and also puts into perspective several of Sebi's announcements in recent months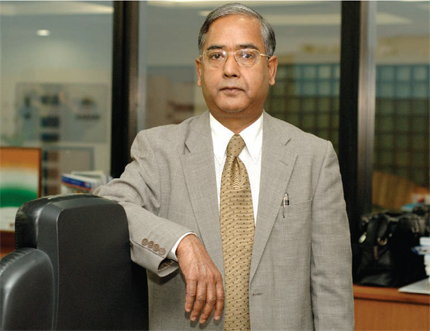 In the past few years Sebi has introduced a lot of rules and regulations related to funds. Almost all of them have been welcomed. However, there is a concern among AMCs and distributors about frequent changes to business conditions. Do you recognise this as an issue?
Instead of calling them frequent changes, I would like to call them frequent improvements. These improvements have been guided by two considerations – to protect the interest of the investors and to develop that interest. The measures taken in July-Aug 2011 were aimed towards that but we discovered much more was to be done. When we allowed transaction charges up to Rs 100 and Rs 150, we discovered something from the feedback given by the industry. We were told that debt schemes had different requirements compared to equity ones and hence we needed to re-look at the charge. So, in our recent Board meeting, we decided that product-wise one could opt in or out rather than agency-wise. Similarly, when we made changes about exit load being credited back into the scheme, it was based on the requirement and demand from the industry. So, if somebody is complaining that frequent changes are disturbing their business model, I presume they are asking for a status quo. But that is not the overall impression that I get from the industry. It is the industry that wanted these things.
Is this noise due to the fact that there is no clear mutual fund policy?
I agree with you and am clear about the need for a mutual fund policy. I have requested the Sebi Mutual Fund Advisory Committee (MFAC) to look into the policy. I have discussed with the Chairman of the MFAC and I think he is going to start the process. I would like the country to have a long-term mutual fund policy and it should not only include the rules of buying and selling, but also rules for making investments in mutual funds fit in the large schemes of investments in the country and mobilise domestic savings.
I am aware and would reiterate that when UTI was set up in 1963 through an Act of Parliament, the objective was very clear. Certain developments took place in the mid- 80s, mid-90s and after 2000 when we had multiple fund companies coming in. This was followed by pension funds and competitive insurance business diluting the role of mutual funds. There are several surveys that report people do not know what mutual funds are.
Surveys by NCAER and IIEF indicate that people are aware of what a bank or postal deposit is, or for that matter what an insurance is. But, they are not clear about where mutual funds stand in this hierarchy or in terms of their savings potential and risks. I would like a policy which will clarify the tax treatment on the mutual fund industry. I think even the draft DTC has created an impression that even the existing schemes including the tax-saving schemes will face problems. Given the realities, a policy is required to clear the air.
The recent Sebi circular has mooted a completely new way of categorising mutual funds, especially with the new class of distributors. I am talking of the 'simple and performing' funds. Through this measure, for the first time, Sebi has attempted to qualitatively distinguish some funds as more desirable than others. If I may create an antonym for the phrase simple and performing, does it not define the rest of the funds as 'complex and non-performing'? Will this exercise be carried any further?
This exercise will be carried further and let me tell you the thought-process behind it. Sebi felt that a lot of action is required to increase the spread of mutual funds. So, we started off by giving an extra incentive for selling beyond the top-15 cities. It was also decided that we will encourage the recruitment or enlistment of a new class of distributors. This new class of distributors will have fewer qualifications and training needs because the idea was that some retired banker or retired government servant or anybody who has some basic knowledge of the financial market, should be allowed to sell. The National Institute of Securities Markets (NISM) is working towards their certification needs. But the very fact that this special class of distributors has limited knowledge or qualification means that they can sell only simple and performing funds.
Coming to the counter argument of other funds being complex and non performing, you have raised a valid point. But, you need to view this with the constraint that we face. If we allow them to sell everything, then we are virtually compromising the interest of the investors who need only such simple products. There is a need to categorise simple products and we will have a mechanism for it. We will have a group of people who would set the parameters to identify simple products. We will also take the view of external experts and will then decide on categorising simple products. The process will begin with the criterion that since these new distributors are less qualified and are more likely to meet first time investors, they should not be allowed to sell very complex products. It is a difficult task. But this is the only way to do it.
The common electronic platform for mutual funds seems to be in a limbo. Has this initiative been abandoned? Does Sebi have plans to yet again push the industry to implement it?
We would not like it to be abandoned. The idea is to help it succeed. I think, the mood about investments has not been good in the past one year or so, with net inflows either being negative or marginally positive and hence I do not see a lot of activity on this front. But, I hope once the mood about mutual funds revives and people again start making money, there will be a need for the common platform so, I would not like this to be abandoned.
You have created a system of incentivising AMCs to go beyond the top-15 cities. What about the unserved population in the top-15? Surely, market penetration of funds within there leaves much to be desired.
Theoretically, it is a valid point on passing incentives for cities that are not being served. There are people in the metros who are not into investing and your point is why not tackle them first? I think it is practically very difficult to incentivise to bring in more investors from the metros. The incentive mechanism will get very cumbersome. For instance it will mean, if someone is investing less than X amount, but lives in a metro, then you pay them so much accordingly.
Instead of falling into such a trap, the idea is to give them the transaction charges that first time investors pay. We have also completely freed this from the requirement that he has to opt in or opt out. So, a distributor in a metro can decide how much he would charge in the case of equity schemes or not charge for debt or other schemes. We have enabled distributors through this route and I feel that this will help them to reach out to small ticket investors in the metros.
Now, Sebi has set up an expenditure goal for educational and awareness activity of AMCs. Would it not be better to have some kind of an outcome goal?
(Laughs) Yes. Outcome goal. Yes, it will be desirable but...
You once mentioned about outcome goals and that the trustee should be reporting every quarter or every 6 months but in a more finer way because spending is different.
I accept your point. But setting up an expenditure goal is easy rather than setting up outcome goals. Right now we have a mechanism that the trustees will be monitoring it and that they will be informing us. Maybe these are areas we can consider in our policy when we are thinking of the long-term mutual fund policy. These things can be covered there because for the mutual fund industry a lot of advertisement, a lot of mass communication is required towards investor awareness.
Read part 2 of this interview with details on the working of Sebi tomorrow..