Mobile alerts are passe. The advent of smartphones and 3G technology has empowered mobile phones and hand-held gadgets to perform tasks unthinkable until just a few years ago. Not to be left behind, AMCs have been quick on the uptake to promote mobile investing through sms (short message service) and mobile applications. Currently, about seven fund houses are offering these services or at least one of these servcies. Both these services are easy to use and allow investors to invest in fund schemes by following a simple registration process.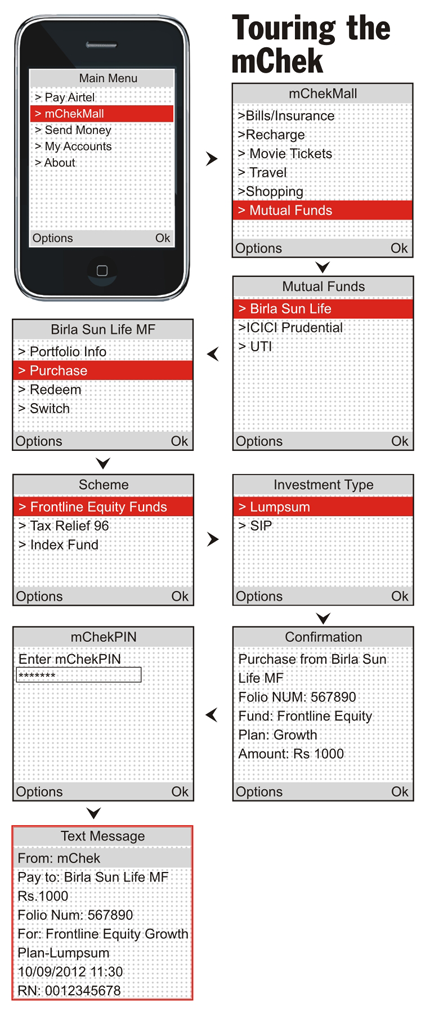 To begin with, you need to register for the service with each fund house individually and be an existing investor with the AMC and have a valid folio number. The registration process involves filling up a debit mandate form, which does away with intermediaries. However, the facility so far is restricted. Investors with bank accounts in specific banks can only transact through these platforms. For instance, to invest in schemes of HDFC mutual fund you need to have a bank account with HDFC Bank. However, some AMCs allow investors with accounts across an approved list of banks. The investment option is still evolving and hence, some AMCs such as IDFC and DSP BlackRock allow investments only in a single fund.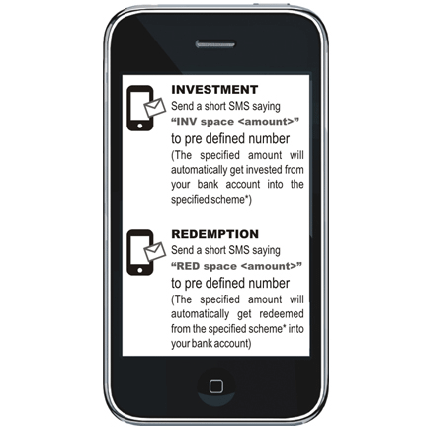 Once you are through with this process, you can view your investment portfolio, buy fresh units in fund schemes and also redeem their existing investments with a click or tap on your phones. As far as security of transacting through these hand-held devices is concerned, it is foolproof. In the case of sms-based investment, no sms records are saved on the phone, which means even in case of loss of a handset, your investments are protected.
Similarly, with application-based investments, a personal identification number (PIN) is generated which is required to access the application, which ensures safety. Two platforms — mChekMall and ngPay — run the mobile applications with ngPay being the sole application on which HDFC funds can be bought or sold. On the other hand, mChekMall is used by three fund houses. Although such facilities are convenient, you should be careful when transacting over such platforms.