"Many of Buffet's investments aren't bets on America so much as they are bets on American companies' ability to continue exporting capitalism around the world.." from The Optimist, why Warren Buffet is optimist on America, January 23, 2012, Time magazine
The United States is by far the largest and most productive economy on earth. While the US is home to only 4.5 per cent of the world's population, it is responsible for more than 20 per cent of global GDP. The American economy by far controls and shapes the direction the world economy takes, leaving no doubts about the global American influence. On his part, Buffet has the uncanny knack of throwing up ideas and suggestions that become investment ideas around the world.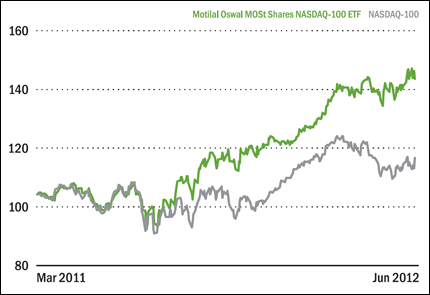 While there is no way one can clearly follow the value investing model approach followed by the master, one can take hints from his views and profit. Today, Apple, Google, Dell, Intel, McDonalds are names that have become integral to Indian consumers. All these companies are registered in the US, but are global in operation. These businesses are well diversified geographically, with their fortunes not dependent solely on the state of the American economy. Many of these global franchisees actually get an increasing amount of their growth from emerging markets while paying out a reliable dividend.
So, should one invest in American companies? The case to invest in American companies exists, for all the potential and prospects that they have. In recent months, the falling rupee has been a cause of worry among Indians, but there is opportunity in the adversity. Mutual fund companies in India are warming up to the prospects of funds focused on investments in US-based companies. Motilal Oswal Nasdaq-100 ETF was launched in March 2011 and earlier this year in January, FT India Feeder Franklin US Opportunities was launched, and the most recent launch is ICICI Prudential US Bluechip Equity.
Although the performance history is too short to write about, Motilal Oswal Nasdaq-100 has gained immensely since its launch, and more so over the past six months with a depreciating rupee. In the past one year, this fund posted an astounding 40.12 per cent return; the highest among all equity diversified funds, when most of these funds failed to post positive returns. However, investors should not look at the short-term opportunity in these funds to invest, because there is no way one can be sure of how long the rupee will depreciate and the sustainability of such a relation. The case for investing in companies based in the US is for the optimism that drives American companies as espoused by the optimist Warren Buffet.