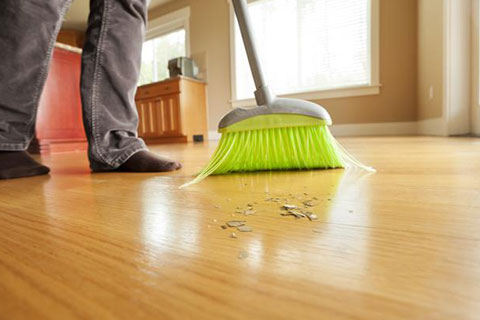 Your portfolio has a job to do. Its main objective is to ensure that you stay on track and reach your financial goals on time. But sometimes the portfolio can lose its way. Or, it is also possible that you may change your destination. Or, the portfolio is not able to go as fast or as safely as it needs to get you to your goals. That is when you need to intervene, sit back and rethink your strategy to get back on track. A portfolio needs periodic course corrections to ensure that its allocation reflects your current preference for risks, returns and the period set by you for your goals.
Drifting off-track
The asset allocation of your portfolio will reflect your need for growth, income and liquidity. Even if you made no changes to the allocation, over time as the investments in the portfolio grow at varying rates, the relative share of different asset classes in the portfolio will change from the original allocation.
For example, if you started with an equal share for equity and debt, over time the share of equity in the portfolio will go up as higher returns keep adding to it.
This way, your portfolio would have drifted away from your initial preferences without you even realising it, and would inadvertently expose you to higher risks than you intended to be in.
The risk may be of greater volatility if the exposure to an asset class, like equity, went up. Or, the risk may be that you may not be able to accumulate the corpus that you were targeting, if the portfolio becomes skewed towards investments with lower returns.
A drift in asset allocation is a trigger to rebalance the portfolio so that the portfolio's risk and return characteristics are consistent with the investor's preferences. This is done by reducing exposure to the asset class whose allocation has increased beyond what was intended, and adding to the asset class whose share in the portfolio has fallen. And this is a strategy that allows you to sell high and buy low.
Life events and goals
A change in the situation of the investor will trigger a change in asset allocation and portfolio composition. The change in situation may be the life cycle changes that every individual goes through, and the portfolio has to reflect these changes. Person in the early stages of their career typically needs a combination of liquidity and growth in their portfolio.
At the next stage in life, the risk and return preferences will reflect stable incomes and an increase in dependents and goals. As some goals come closer, the next stage will reflect the need for income as well as growth for other goals that are still in the future. As retirement comes closer, the portfolio will primarily reflect the need for income, with some growth to deal with the effects of inflation.
Sit down and do a portfolio check carefully every time there is a major life event such as marriage and birth of children or a significant change in income, and ensure that your portfolio is aligned to the new needs and the risk-and-return profile.
The performance of individual investments
There is need for a periodic review of the performance of individual investments in a portfolio, which may trigger a reallocation of funds. A poor-performing investment can have a significant impact on the portfolio's returns, particularly if it constitutes a big part of the portfolio. Make it a financial habit to periodically review all your investments. Performance should be tracked regularly, say each quarter. If there is constant underperformance relative to its benchmark and peer group investments over multiple quarters, then it is important to switch the investment to another product in the same asset class. This ensures that your money is working as hard as it can for you.
Review and re-assign
Reviewing and rebalancing are best done as a process to keep emotions and tactical decisions out of the investment process. The process should define the triggers, the periodicity of the review and how the reallocation of assets, if necessary, will be done.
For example, the process may call for a quarterly review to track the performance of investments in the portfolio, to be followed by a switch to a better-performing investment if the investment that is currently held underperforms its benchmark and peers for four quarters.
The annual review of the portfolio will determine if the asset allocation has drifted away from the preferred allocation.
For example, you could define the equity exposure in your portfolio at 50%, with a maximum deviation of 5%. A rebalancing would be triggered only if the equity exposure in your portfolio went above 55% or below 45%.
The annual review is also the time to make changes to asset allocation triggered by life events. You can rebalance at any frequency that you like. But there are fees and costs involved in reallocating funds.
The simplest way to rebalance is to sell a portion of the asset class that has run-up, and invest into the underweight assets. But this method involves taxes and costs when investments are sold and bought. Another way is to use the regular investible surplus proceeds from maturing investments, and investment income such as dividends and interest, to increase the allocation to asset classes whose proportion has declined. Have a dedicated bank account to route inflows and outflows from investments. This will give you greater control in executing the rebalancing process.
Set a process in place and be methodical about sticking to it even if it means that you have to sell appreciating investments and buy into asset classes that are currently out of favour. Over the long-term, you will see your portfolio reap the benefits of disciplined investing.
In arrangement with HT Syndication | MINT