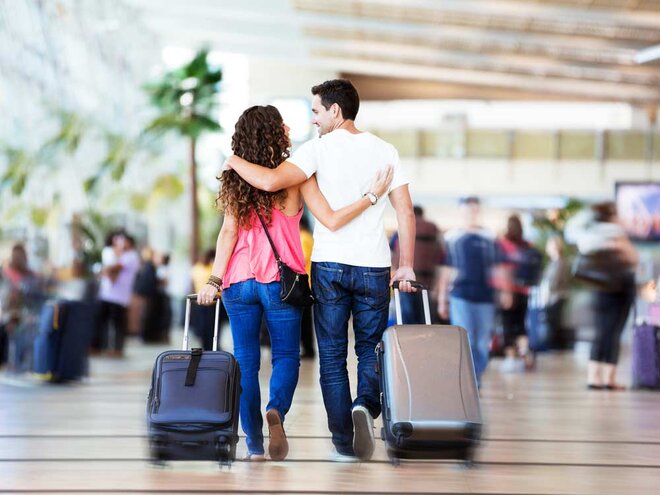 It is easy to classify persons of Indian origin. Anyone whose parents or grandparents (maternal or paternal) were born in undivided India, is a person of Indian origin.
But matters get complicated when we look at who falls in the ambit of Indian tax authorities, and who does not. The tax implications depend on the residential status of the individual tax assessee.
For instance: a resident Indian has to file returns only in India, while a non-resident may need to file returns in the country of residence as well as in India.
The status depends primarily on the period of stay in the country.
In broad terms, a person is either a resident or a non-resident. Resident Indians can be further divided into 'ordinary residents' and 'resident but not an ordinary resident'. The residential status can change each year. Here is how the status is ascertained.
Non-resident status
To qualify as a resident Indian, an individual should have spent 182 days or more of a financial year in India, or stayed in India for 60 days or more in the year and for a period of 365 days or more in the 4 years preceding the relevant financial year.
For instance, to qualify as a resident for the financial year (FY) 2015-16, one should have either lived in India for 182 days between 1 April 2015 and 31 March 2016; or lived in India for 60 days between 1 April 2015 and 31 March 2016, and 365 days between 1 April 2011 and 31 March 2015.
If an individual does not satisfy any of the above conditions, she will be considered a non-resident in India.
In addition, the assessee would count as a resident even if she goes abroad to work but continues to remain on the payroll of an Indian company. Also, persons who go abroad as crew members of an Indian ship, remain resident Indians regardless of the duration of their stay outside India.
Ordinary resident
An individual will be considered an 'ordinary resident' if she qualifies as a resident Indian (according to the criteria identified above) for at least 2 out of the 10 years that immediately precede the relevant financial year.
If she has spent 730 days or more in India during the 7 financial years immediately preceding the relevant one, the status will be that of an 'ordinary resident'.
Resident but not ordinarily resident
Within the category of resident individuals, a person who does not qualify as an 'ordinary resident' will be treated as a 'resident but not ordinarily resident'.
For instance, to qualify as an ordinary resident for FY16, one should either have been a resident for any 2 years between FY06 and FY15, or should have lived in India for 730 days or more between FY09 and FY15.