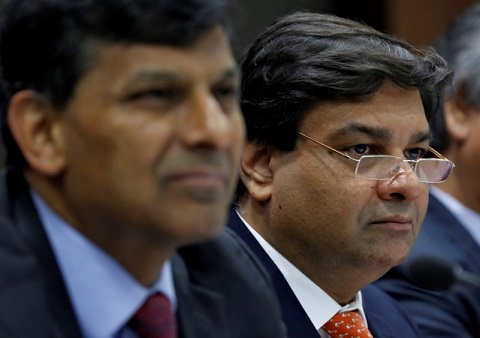 The suspense is over. Incumbent RBI Governor Raghuram Rajan will be handing over the mantle of central bank chief to his able deputy Urjit Patel next month. Market participants, who had given a negative reaction to Rajan Exit (Rexit), see a smooth 'continuity' in Dr Patel's appointment. They are hoping the central bank will be able to maintain the policies it has so far used to anchor inflationary expectations as well as sustain the independence the country's top financial regulator has enjoyed. This positive reaction should bode well for stock markets in the short term and your market linked investments.
Flexible targeting
Patel, who earlier had professional stints with Reliance Industries and Boston Consulting Group, is presently the deputy governor of RBI and is holding this assignment since 2013.
Nilesh Shah, Managing Director, Kotak Mahindra Asset Management Company, said that Dr. Urjit Patel's appointment provides continuity to the monetary policy making especially related to inflation targeting. "It reassures both debt and equity market for continuity in policy making at the RBI. Market participants will be keenly looking forward to next credit policy to hear governor's view point on macro-economic environment and agenda for the future," Shah, a key market voice, averred.
Mihir Vohra, Director and Chief Investment Officer, Max Life Insurance, also believes that the new Governor needs to reinforce and continue the faith that the external world and Indian markets have in the independence and objectivity of the central bank.
"He should continue to work with the Government on reducing long-term inflation expectations and maintain stability in the currency," Vohra says.
PSU bank asset issues
Admittedly, Dr. Patel has his work out in so far as PSU bank asset issues are concerned. While his predecessor Dr. Rajan has unveiled and overseen key PSU bank asset related reforms, results have not been immediate.
"The measures to address NPA issues of public-sector banks should continue - however, a lot more needs to be done to lay out a plan for capitalizing these banks and in getting private sector talent. While steps towards these have begun, there's a need for much more urgency and for impactful measures," Vohra said.
Ajay Bodke, CEO & Chief Portfolio Manager - PMS, Prabhudas Lilladher feels that one of the most seminal achievements of Dr Rajan was the signing of monetary policy agreement between the government and RBI for "flexible inflation targeting" which was based on the report of the panel headed by Dr Patel.
"Dr Patel's path-breaking report has helped India join the league of developed nations where adoption of flexible inflation targeting has helped anchor inflationary expectations and brought about a structural control over inflation. Markets would strongly cheer the appointment," Bodke remarked.
Rate cut soon?
Chandrajit Banerjee, Director General of industry lobby CII, said: "We have had the opportunity to work with Dr Patel in his earlier roles. CII is confident that the new Governor will lead the Central Bank and take its developmental and regulatory agenda to new heights."
Many expect the RBI to cut rates in October. Bank of America Merrill Lynch in a report recently had said: "On our part, we expect the RBI to cut 25bp on October 4 to signal to banks to cut lending rates just before the October-March busy season sets in (and 50bp by March)."
BoFA-ML also said that it will review the call after Delhi names the next RBI governor and the MPC.
The scope for further RBI rate cuts, however, is limited. The RBI repo rate, at 6.5%, is already trailing 6.9% medium-term CPI inflation, surely a good proxy for inflation expectations.