Just days after it was reported that Bhushan Steel, along with Jai Balaji Industries had received the approval for a coal block in Andal East in Burdwan disrtict of West Bengal for their proposed steel plants, the stock of the former has caught fire.
On Wednesday, Bhushan Steel stock was up by as much as 22.59 per cent at Rs 669.35.
The plant in West Bengal envisages a total investment of Rs 8,800 crore that will create a two million tonnes per annum (mtpa) capacity integrated steel plant with a captive power plant. A 0.5 mtpa capacity cold rolled and galvanizing plant for automobile grade steel will also be set up.
The company is also in the process of setting up of a state-of-the-art steel & power plant in Orissa, which, on completion will be one of the largest integrated HR steel and power complexes in India, according to the company's website.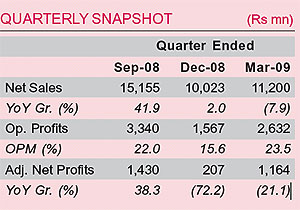 Also Check: