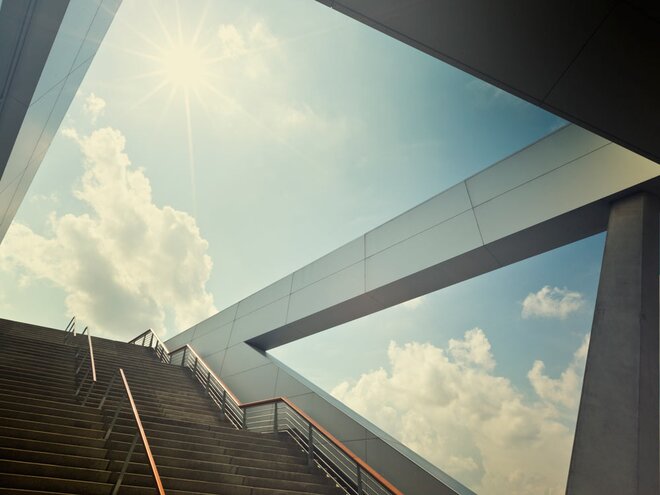 The Indian music industry is benefitting from the rising popularity of music-streaming apps, such as Spotify, Wynk, JioSaavn, YouTube Music, on Google Play and Apple Stores. As estimated by CRISIL, the industry grew at an annualised rate of 25 per cent between FY15 and FY20 on the back of rising smartphone penetration, falling data prices and growing individual-based content consumption.
A profitable venture that works well with a certain scale, the music business favours well-established players and acts as an entry barrier. Costs of acquiring music content can be divided into two categories - sound-recording rights (60 years) and publishing rights (the life of the composer plus 60 years). To put it in a nutshell, music companies invest once and reap the dividends for more than 60 years. This imparts visibility to the revenue stream and makes it predictable.
Streaming companies pay to the music label on a per-stream basis, which is also backed by a minimum guarantee. Further, they also share a part of their advertising and subscription revenues with music-label companies. In addition, the music-label companies monetise their content from public shows when their songs are played on television channels, video OTT platforms and short-video format sites such as Instagram under a fixed licence plan for a finite period.
CRISIL estimates that the Indian music industry will grow at 16.5 per cent annually, from Rs 3,100 crore in FY22 to cross Rs 4,900 crore by FY25. At present, Indian audio-streaming services cater to over 15-20 crore active users monthly, with paid subscribers being 1 per cent of this number as against the global paid subscribers of 45 crore. This implies a huge runway for growth for the industry.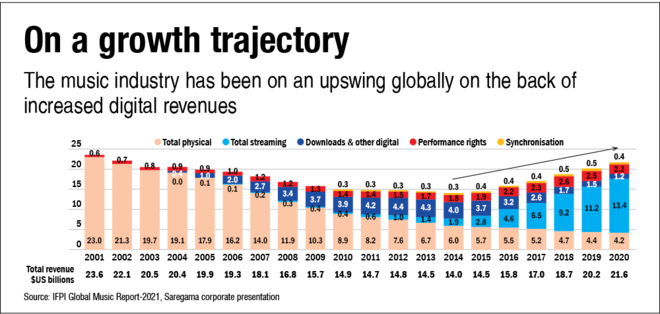 Tips Industries: On its way to the top
Founded in 1988, Tips Industries is one of the well-known music labels, having a library of more than 29,000 songs. It claims to have the highest number of gold and platinum discs to its credit as compared to any other Indian music label since 1990. The company is undergoing restructuring and demerging its risky and volatile film-distribution business into a separate company. Post demerger, the capital-light, highly profitable business (operating margin at around 80 per cent) will become an independent company and will deal with only music, a more predictable revenue stream and higher return ratios.
Tips' audio business has grown its revenue and PAT at 29.7 per cent and 27.3 per cent annually, respectively, over the last five years. Driven by its vision to be one of the top three music companies in India, the company has been continuously adding content to its catalogue. Its music remains popular and four of the top five artists trending on YouTube have a bulk of their recordings with Tips.