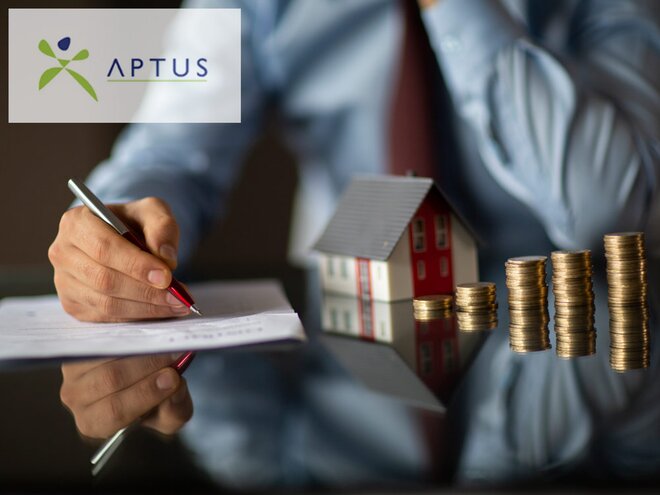 Aptus Value Housing Finance came out with its IPO about five months ago. Value Research's analysis of the IPO can be found here. This follow-up article focuses on the IPO's performance, post-IPO events, and changes in its valuation since then.
Our analysis of the IPO
We gave a score of 10 out of 21 to this housing financier when it came out with its IPO. Aptus Value Housing Finance provides home loans primarily to low- and middle-income customers, and it primarily addresses the needs of self-employed from semi-urban and rural markets. The company offers home loans to purchase and self-construct residential property, home improvement and extension loans, loans against property and business loans. It does not provide loans to builders or for commercial real estate.
The company conducts all aspects of its lending operations in-house, including sourcing, underwriting, valuation, and legal assessment of collateral and collections, enabling it to maintain direct contact with its customers, reduce turnaround times and the risk of fraud. As of March 31, 2021, the states of Tamil Nadu (including the union territory of Puducherry), Andhra Pradesh, Karnataka and Telangana accounted for 52.3 per cent, 27.3 per cent, 9.9 per cent and 10.5 per cent of its assets under management.
Our rating of the company was based on the following:
Out of the three business metrics, the company didn't clear any.
It scored nine out of ten on management-quality-related metrics.
It cleared only one out of five financial metrics.
It didn't clear any valuation-related metric.
Stock performance since listing
The company saw a good response to its IPO, which was oversubscribed more than 17 times. The qualified institutional buyers (QIB) portion was oversubscribed 32.4 times, while the non-institutional investors' portion was oversubscribed 33.9 times and the retail portion 1.4 times.
It didn't have a great debut on the stock exchanges, with the shares listing at a discount of 6.5 per cent over its issue price, opening at Rs 330 and ending the day at Rs 347. Post listing, the stock has pretty much remained flat. As of December 31, 2021, the stock closed at Rs 348, which is about 2 per cent lower than its issue price of Rs 353.
Business performance
In Q2 FY22, the company reported a YoY increase of 38 per cent in net interest income to Rs 148 crore. Profit after tax increased 30 per cent YoY to Rs 85.2 crore. The assets under management stood at Rs 4,482 crore at the end of Q2, thereby representing a YoY increase of 28 per cent.
During the half-year ended September 2021, the company disbursed loans to the tune of Rs 668 crore. This is an increase of 37 per cent YoY. The gross NPA (non-performing assets) ratio fell from 1.07 per cent in Q1 FY22 to 0.81 per cent in Q2 FY22. The net interest margin increased from 7.89 per cent in H1FY21 to 9.09 per cent in H1FY22. Moreover, as of September 30, 2021, the company maintained an asset and liability management (ALM) surplus.
What to do now?
In Q2 FY22, the company was almost at pre-Covid levels in terms of disbursements and collection efficiency. It has maintained sufficient balance sheet liquidity of Rs 736 crore in cash and cash equivalents. It is going slow on additional borrowings and repaying higher-cost loans. It plans to continue targeting its existing segment and establish a deeper penetration. Moreover, it also plans to expand into new markets, mainly Maharashtra, Odisha and Chattisgarh.
Since its listing in August, the company has traded at a P/B between 3 and 7 times. It currently trades at a P/B of 6.38 times, which is in line with the average P/B of its peer group of 6.41. A strong balance sheet and a good operational performance combined with poor stock performance make the stock attractive. However, please undertake due diligence of your own before making a decision.
Disclaimer: This analysis is not meant to serve as a recommendation. Do your research before investing in the company. If you are interested in our stock recommendations, please visit www.valueresearchstocks.com