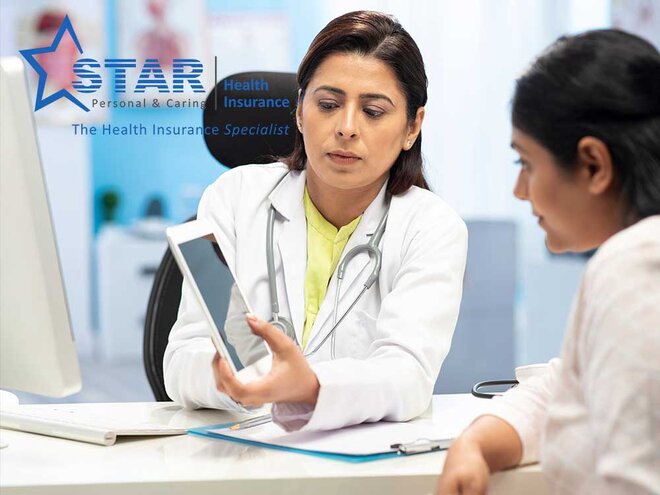 Star Health and Allied Insurance Company is the largest private health-insurance company in India. The company offers a wide range of options in retail health, group health, personal accident and overseas travel, with the retail health section being the major contributor to the total GWP (gross written premium). In FY21, the company insured 20.3 million people, with 89 per cent having come from the retail health segment and the remaining from the group health. The company primarily focuses on retail health and has been a leader in the retail market over the last three fiscal years.
It primarily distributes its health-insurance policies through individual agents, accounting for 79 per cent of GWP in FY21. Unlike other standalone health-insurance companies, Star Health has the largest number of individual agents, with the number of agents growing from 0.29 million in FY19 to 0.46 million in FY21 at 27 per cent CAGR. The company also has one of the largest distribution networks, with the presence of 779 branches across 25 states and five union territories as on September 30, 2021. Also, it boasts one of the largest hospital networks in India, with 11,778 hospitals as on September 30, 2021. Out of these hospitals, 65.7 per cent have pre-agreed arrangements with Star Health. Hospitals with whom pre-agreed arrangements have been made offer better-negotiated pricing and the average claims amount is relatively lower than that of non-agreed networks.
The health-insurance market in India is severely under-penetrated, as it was 0.36 per cent of GDP in 2019 as against the global average of 2 per cent in FY19. The retail segment has room for growth, as it only accounted for 45 per cent of GWP in FY21. With a relatively lower claims ratio of 73 per cent when compared to 99 per cent claims in group health and increasing awareness of health insurance, the company is likely to gain momentum in the future.
Strengths
1) Largest private health-insurance company: Star Health is the largest private health-insurance company in India. It has created a strong brand for itself among retail consumers in India, which gives the company a competitive advantage. This recognition, combined with its quality of service, helps it retain customers.
2) One of the largest networks: Health insurance is primarily distributed by individual agents. Star Health has the largest number of individual agents in the standalone health-insurance segment, with the number of agents having grown at 27 per cent CAGR during FY19-FY21. For FY21, 79 per cent of gross premium was earned through individual agents.
The company has 779 branches across the country and also has a huge network of hospitals with pre-agreed arrangements, which helps the company maintain and increase its overall profitability.
3) Good customer relations and tech infrastructure: The company has managed to retain its policyholders with a healthy retention ratio of 76 per cent. It has been investing adequately in online infrastructure, which helped them issue 56.4 per cent of policies digitally in FY21 as against 36.2 per cent digitally issued policies in FY20. The company was also able to process 94 per cent of claims within 30 days during FY21, which enabled it to maintain strong relationships.
Weaknesses:
1) Effect of the pandemic: The pandemic affected the company's business, as the claims ratio increased from 66 per cent to 94 per cent in FY21. The combined ratio for the year, too, increased to 122 per cent in FY21 from the normal level of 93 per cent. This was mainly due to COVID-related claims in the later part of FY21, which accounted for around 30 per cent of the total claims paid. This resulted in an overall loss for the company at the end of FY21. Any other similar situation can affect the company in an adverse way.
2) Highly competitive: Even though Star Health is an industry leader and has a recognisable brand, it is operating in a highly competitive industry with many pre-existing players. It has the lowest retention ratio among standalone health-insurance companies. The company's direct competitor CARE Health had lower claims ratio, combined ratio and higher solvency ratio, retention ratio and return on equity for FY21. Besides, many other private players are operationally more efficient owing to their large-scale nature.
3) Low premium per branch and business concentration: Among standalone health-insurance players, Star Health has the lowest premium per branch, with Rs 9.7 crore per office. While the company says this is due to vigorous expansion as it has been opening a large number of offices, this has not translated into the dilution of business concentration, as the company still gets 43 per cent revenue from three states, with 22 per cent from Maharastra alone.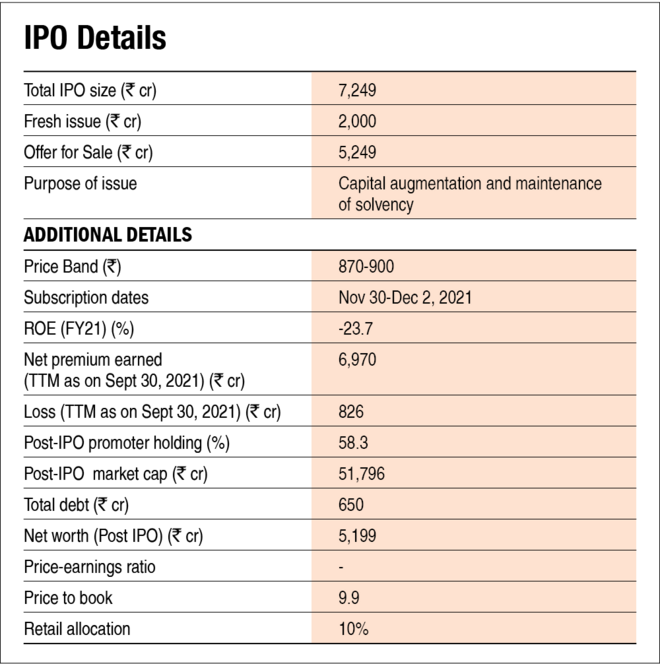 Also read about Star Health IPO: How good is it? to learn how we evaluate Star Health on various metrics.