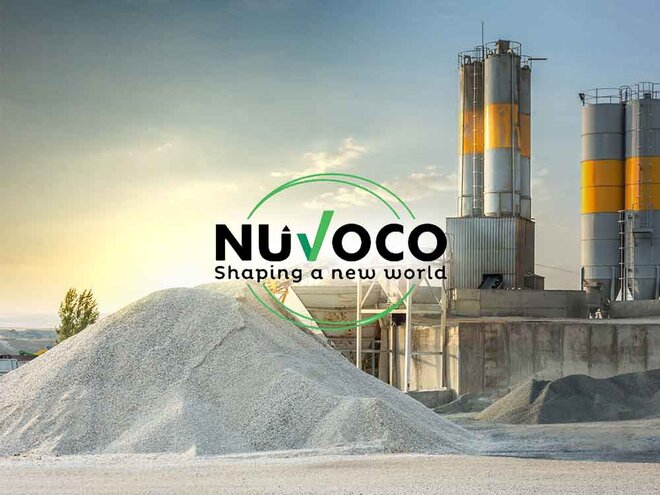 Nuvoco Vistas came out with its IPO about two months ago. Value Research's analysis of the IPO can be found here. This follow-up article focuses on the IPO's performance, post-IPO events, and changes in its valuation since then.
Our analysis of the IPO
We gave a score of 13 out of 27 to this cement manufacturer when it came out with its IPO. Nuvoco is the fastest growing cement company in the country, in terms of capacity, from 2014 to June 2021. The company manufactures over 50 different products in its three verticals: cement, ready-mix concrete, and modern building materials and carries a debt of Rs 6,886 crore.
Most of its integrated units have captive power plants (CPP) and waste heat recovery (WHR) systems. Post commissioning of two CPPs, around 70 per cent of the company's power requirement will be met by these in-house power systems. Nuvoco follows a multi-price point strategy with its three cement brands focusing on premiumisation, growing its trade operations, and better geo mix optimisation.
The company wants to be an aggressive growth player in the ready-mix concrete business and targets about 100 plants (had 49 plants as of March 2021) in the next three to five years.
Our rating of the company was based on the following:
Out of the 11 business metrics, the company did well on four.
It scored four out of six on management-quality-related metrics.
It scored four out of eight in the financial metrics.
Out of the two valuation-related metrics, it cleared one.
Stock performance since listing
The company saw a tepid response to its IPO, which was oversubscribed by 1.71 times. The qualified institutional buyers' (QIB) portion was oversubscribed by 4.23 times, while the non-institutional investors' portion was undersubscribed by 0.66 times and the retail portion by 0.73 times.
Nuvoco Vistas made a disappointing debut on the stock exchanges, with the shares listing at a discount of 17 per cent to its issue price, opening at Rs 471 and ending the day at Rs 531. Post listing, the stock reached a high of Rs 578 in early September. As of October 18, 2021, the stock closed at Rs 529, representing a discount of 7 per cent to its issue price of Rs 570.
Business performance
The company reported a 44 per cent YoY increase in volume at 4.2 MT for Q1 FY22. When adjusted for its acquisition of Emami Cement Limited (now renamed 'NU Vista Limited') in FY21, Nuvoco saw an increase of 59 per cent in its revenue to Rs 2,203 crore.
It mainly focuses on the trade segment (76 per cent of sales) and targets a higher share of 85 per cent in the next 12-18 months. The manufacturer directly sells cement to the dealers and retailers in the trade segment, who then sell the same to the end consumer. In the non-trade segment, the manufacturer sells to the consumer directly, for example, to a construction company. The trade segment is the more preferred segment as it fetches higher realisations.
EBITDA per ton has seen an increase of 58 per cent YoY to Rs 1,238, and the profit after tax in Q1 FY22 stood at Rs 114 crore as against a loss of Rs 91 crore in the previous year. The EBITDA margin has increased by seven percentage points to 24 per cent. The management attributes the increase in EBITDA margin to the rise in the volumes, the synergy benefits between Nuvoco and NU Vista, the savings coming from the CPPs and WHRs.
Apart from commissioning the two CPPs, the company has undertaken clinker debottlenecking in three of its four kilns. It has also commissioned 1.5 million tonnes (MT) grinding unit expansion. The company spent Rs 113 crore in capital expenditure in Q1 FY22 and expects to spend around Rs 1,000 crore (i.e., about 13 per cent of FY21 revenue) in capital expenditure during FY22 and FY23. The primary purpose of this expenditure is to increase the capacity by debottlenecking the plants and through brownfield expansion.
Out of the Rs 1,500 crore raised in the IPO, it plans to utilise Rs 1,350 crore for debt repayment and has already spent Rs 215 crore for the same. It intends to maintain a net debt-to-EBITDA ratio of 1.30-1.35 times till the end of FY23.
What to do now?
The company plans to increase its capacity utilisation to 90 per cent in H2 FY22 from the 76 per cent observed in Q1 FY22. It expects it to further reach 95 per cent at the end of FY23 due to its debottlenecking of clinker and commissioning of the grinding units. Moreover, CRISIL Ratings has recently revised upwards the rating outlook on the company's long-term bank facilities and debt instruments to 'Stable' from 'Negative'.
Since its listing in August, the company has traded at a P/E between 85-93 times. It currently trades at a P/E of about 87 times compared to its peer group's median P/E of about 30 times. Thus, it seems to be fairly overvalued compared to its peers at its current valuation.
Disclaimer: This analysis is not meant to serve as a recommendation. Do your research before investing in the company. If you are interested in our stock recommendations, please visit www.valueresearchstocks.com