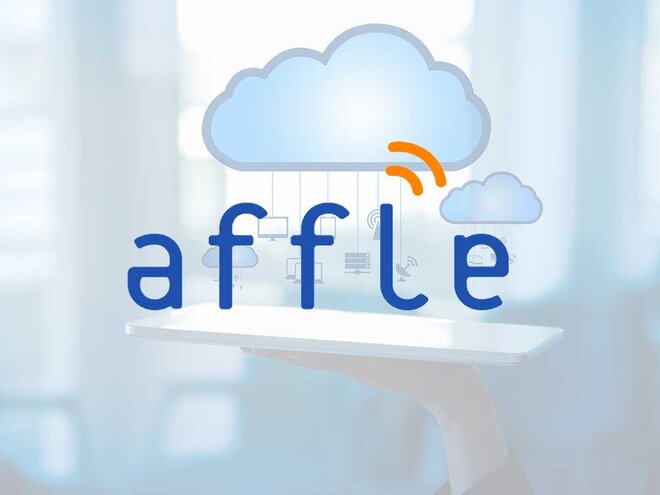 Affle is a leading digital-advertising services provider. It operates through two business segments. The first segment is the consumer platform wherein it provides services like acquiring new consumers through mobile advertising, targeting existing customers to complete e-commerce transactions and converting online engagement into in-store walk-ins through online-to-offline (O2O) services and earns the majority of its revenues. On the other hand, its second business segment is the enterprise platform. Under this segment, it provides end-to-end solutions to enterprises so that they can enhance their engagement with mobile users.What sets the company apart from others is its presence across the digital-advertising value chain, spanning from the data management platform to the collection of users' data on their preferences, to the demand and supply sides of advertising and fraud detection. In today's world, mobile advertising has gained prominence, as it enables businesses to increase their sales. This has resulted in some marquee customers as its clients. Affle has run mobile advertising for some of the largest e-commerce and mobile apps, such as Amazon, Flipkart, Zee, ALTBalaji, Johnson & Johnson, McDonald's and Axis Bank, to name a few.
What makes it stand out
Affle is the only listed company in India in mobile advertising.
The company is a leading player in ad technology, which is one of the largest growing markets in India.
Around 25 per cent of internet users in India are shopping online (source: the company's RHP), which has increased digital ad spend, thus generating the demand for this new-age businesses.
Financials & valuation
At the current levels, the company's stock is trading at a very rich valuation. The P/E ratio stands at 102 times, while the P/B ratio is 14.3 times. This high valuation could be attributed to the scarcity of internet-based stocks in the Indian equity markets, which is attracting a lot of attention from investors. Also, the FOMO (fear of missing out) factor cannot be ruled out as investors have flocked in, while promoter holding has come down from 68.4 per cent in September 2020 to 62.6 per cent in March 2021. Altogether, this led to a tremendous run in the company's stock price, which has delivered a return of more than 250 per cent in the last one year.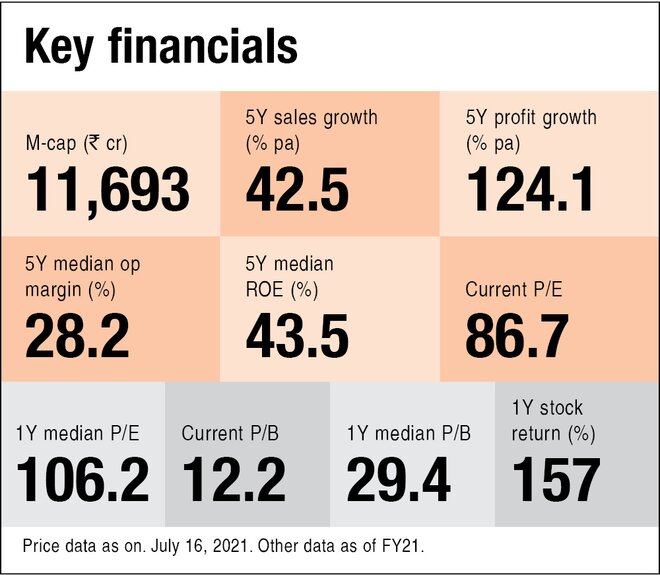 What should investors do?
Affle's business model is asset-light, owing to its presence in ad technology. It allows the company to quickly scale up its business. Also, its presence in one of the fastest-growing markets of digital advertising will help it grow faster.
However, in the international markets, the company faces tough competition from some of the large competitors such as Facebook and Google, which are also present in similar business lines. Besides, the current valuation of the company's stock may seem to be overstretched and may not provide favourable risk/reward to its investors. Further, its stock will continue to enjoy the scarcity premium till more internet-based businesses find their way to the public markets.