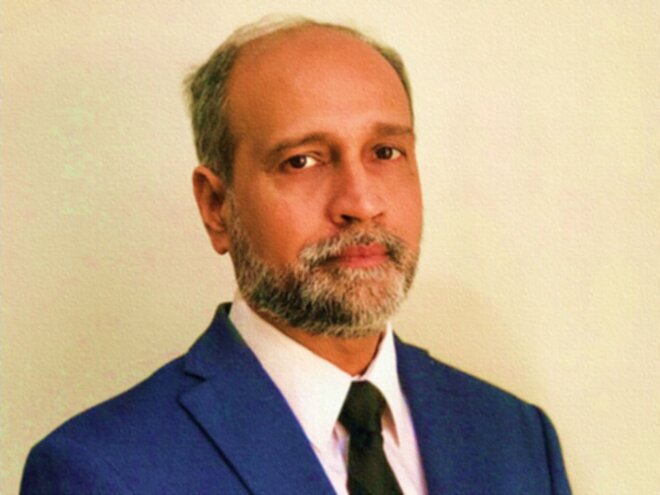 Can you shed some light on the role that HSBC's global research capabilities play in the investment management here in India?
HSBC Asset Management is one of the leading asset managers in the world, managing assets of USD 612 billion as of Dec 2020 with presence in 25 countries and territories and employing around 600 investment professionals across the globe. We manage assets across a range of asset classes from equities, to fixed income to multi asset and liquidity. We have a global research organisation within the company and the same is shared across all platforms and geographies with the company. Our proprietary investment process and risk management processes are deployed across all manufacturing locations. HSBC Global Asset Management (India) is well integrated into this global platform and the various processes are deployed in India just as they are anywhere in the world. Real time portfolio analytics and global research is available seamlessly throughout the platforms in use here in India.
Markets, particularly in India, have recovered to scale new highs at a remarkable pace after an equally unprecedented crash witnessed within a span of less than a month in March last year. How sustainable do you think are the current market valuations?
All across the world we have seen the equity market respond to the concerted efforts of central banks and governments who sprang to respond to the global pandemic and the resultant drop in economic output as a result of the widespread lockdowns that ensued. With the global markets awash with liquidity we saw interest rates reach new lows, creating bull markets in all asset classes. India too has attracted a large share of this investible surplus and has a YTD net inflow of close to USD 5 billion (Source: Bloomberg) already to date in 2021 after a record year of inflows last year. This has clearly led to significant performance in the market. However, we feel that even if the valuations as a result are trading at above average levels, they signify two major data points. First, a sharp drop in earnings data that elevates the price-to-earnings ratio, and second, the building up of expectations of future earnings that may ensue on the back of a significant surge in economic activity post the ending of the pandemic. So to call the valuation expensive will be to ignore these two points. However, future earnings growth is still unknown and we do not know if the expectations of earnings growth will be fulfilled. If we look at current high frequency data, it does appear as if the economies of the world are responding to the stimulus and that corporate earnings are recovering. Lower interest rates, continuing liquidity and support from government authorities are vital to sustain the markets. Any negative surprise or an extension of the pandemic beyond current expectations can be taken as risks to look out for to current market valuations. Higher inflation and interest rates can also reverse the trend in markets as the cost of capital can be a factor in market pricing.
The AMC views the current Budget to be expansionary and would act as a stimulus for bringing multi-year growth. Which segments/sectors of the market do you think would tend to benefit more in coming times?
As with all economic cycles, the sectors that come into the limelight change over the period of growth. We find that companies fueling the growth, viz. financials and banks will lead the rally. This will eventually lead to cyclicals and manufacturing companies slowly reviving as they respond to the stimulus available in the economy. This will in the late stage of the economic recovery lead to consumer companies eventually leading discretionary behavior as incomes rise over time. At the present moment, we are overweight on financials among the sectors.
Most of your open-ended equity fund portfolios are quite overweight on financials. Do you think the sector has already been through the worst and is primed for a resurgence?
We feel that the initial fears of significant impairment to asset quality was overblown. The introduction of moratoriums to ease the burden of borrowers was feared to lead to asset quality issues. However, the actual experience has been quite impressive and most banks and financial companies report a return to normal behavior even before the end of the financial year. Going forward, we feel that stronger companies who have well-capitalised balance sheets will take significant share away from weaker players and will show strong growth even if asset quality overall in the sector does not return to pre-crisis levels. This means that select companies stand to benefit disproportionately over others in the sector. We are positive in such names and not necessarily for the whole sector as such.
Can you provide some insight about the role ESG factors play in the investment framework at HSBC? Are they restricted to ESG-themed funds or are they deeply integrated in the overall investment philosophy?
ESG or Environmental, Social and Governance factors are embedded in the overall investment philosophy followed at HSBC Asset Management (HAM) globally and locally as well. While we do have funds that cater to this theme in a specific manner, at HSBC asset management we have integrated these factors in all investing. We clearly understand the relationship of well-run businesses to long-term value. In essence, companies that are sensitive to the environment, are socially responsible and act with good corporate governance will eventually retain and expand their market cap. We at HAM, run an extensive engagement program that is driven globally on ESG themes that are relevant and encourage our investee companies to adopt best practices.
Tell us a bit about the HSBC Global Investment Funds - Global Equity Climate Change, which is the underlying fund for your newly launched FoF. How does the fund go about choosing geographies and businesses to invest in?
HSBC Global Equity Climate Change Fund of Fund aims to provide long term capital appreciation by investing predominantly in units of HSBC Global Investment Funds - Global Equity Climate Change (HGECC). The underlying fund aims to provide long-term total return by investing primarily in companies, listed in either developed or developing countries, that are positioned to benefit from efforts to adapt to climate change. Key themes for climate change focus on -
1. Sustainable transition from fossil fuels. An estimate of USD 110 trillion of investment needed in renewable energy by 2050 - Examples of these investments are in renewable electricity generation (wind, solar and marine power); manufacture of components of renewable energy; construction, operation and maintenance of associate distribution and transmission networks.
2. Development of products or technology that reduces energy consumption - Estimated USD 18 trillion by 2035; Energy management technologies are estimated to grow to USD 20 billion by the end of 2020 alone; examples include manufacture of components that increase energy efficiency, digital solutions that reduce the consumption of energy fuels.
3. Low energy or emission transportation products, components and services including electric, hybrid, public rail and infrastructure for clean energy vehicles;
Examples are low emission passenger car technologies - expected to grow 30 per cent annually. Improved and digitalised logistics planning is expected to deliver optimal travel distances reducing emissions and fuel consumption overall. These are a few examples out of a large set of opportunities across countries and technologies. (Source: HSBC Global Asset Management)
How do you resolve the conflicts which may be inherent in ESG? For instance, a technology company may score high on environment factors but may be saddled with data privacy issues? Or a manufacturing company doing its bit on the green initiatives but may be sourcing raw materials from industries employing child labour? So within the ESG framework, where do you draw the line on what is acceptable and what is not?
We do not see any inherent conflict as the combined ESG score is an amalgam of these varied aspects. If the company displays awareness in one aspect and not in the other, the overall score suffers and hence will not attract the right asset allocators. Of course the fundamental analysis of the companies will clearly outline these aspects before investing and will be a guide for investors in identifying future sustainable businesses.
How do you see this phenomenon of "Impact Investing" maturing in the Indian context? Does the Indian listed universe have enough options to offer which score high on ESG and are also compelling investments in the first place?
Without getting into detail around ESG scores, it is enough to stay that the data depends on how much the companies are currently disclosing. While a lot of awareness is getting generated, it is still a long way before the disclosure becomes uniform and in line with global standards. While the larger companies have made a good start in disclosure, it is up to the rest of corporate India to take up this aspect and bring disclosure norms up to global levels. Care has to be exercised in using the existing scores as the comparison to like data is relevant, but no data could lead to suboptimal conclusions. We would think that there is a lot of good work that has happened, however, a lot needs to be done yet in the Indian context when it comes to ESG awareness and reporting.
We generally tend to lean towards equity funds while speaking of ESG factors. However, in the debt markets, green bonds seem to be growing in popularity as they offer an opportunity to contribute towards tackling climate change while enjoying tax benefits. How do you see this aspect of ESG shaping up mutual fund investing in India?
ESG encompasses all asset classes, issuers and lenders. It remains to be seen if mutual fund investors give this importance in the near term. It will indeed be a virtuous circle to see responsible management attracting capital and vice versa.