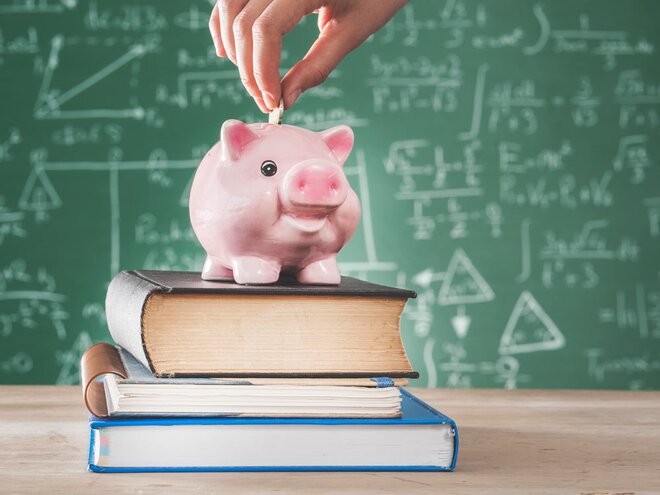 Ashish (39) works with an IT company and has a monthly in-hand salary of close to Rs 1 lakh. Apart from a home loan EMI of Rs 22,000, his monthly expenses are Rs 50,000. Although Ashish has been making investments for quite some time, he is now concerned about accumulating a sufficient corpus for his five-year-old daughter's (Myra) higher education. He wants to know how to go about investing for this goal and how to determine a target amount that would be sufficient.

Education costs vary dramatically

Ashish would likely need the money in 12-15 years. While starting to invest for this goal is appropriate, it is difficult to determine the amount required.
Education costs vary dramatically, depending on a number of factors: the education stream, whether or not the child wants to study abroad, type of institution, etc.
Also, given the growing popularity of new-age career options, it is quite likely that many new options will emerge in the next 10 years with totally different cost structures.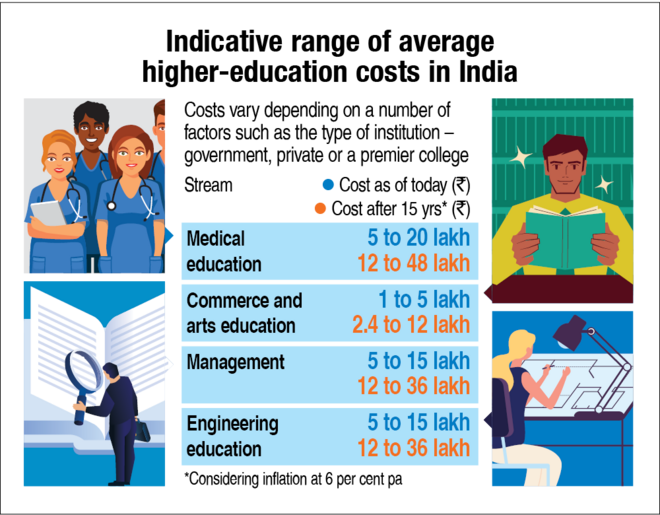 What to do
Start early and invest as much as possible: With the goal being so obvious, it is important for Ashish to start investing for it as early and as much as possible. By doing so, he would get enough time to accumulate a significant corpus while reaping the benefit of compounding. There is no harm if he ends up accumulating a larger corpus than the actual requirement, but he definitely doesn't want to fall short of it.
Re-visit the goal periodically: Initially, he may not have any clear idea about Myra's career choice. However, slowly, he will start having a better vision of it. Then, he can revisit this goal and make the required correction.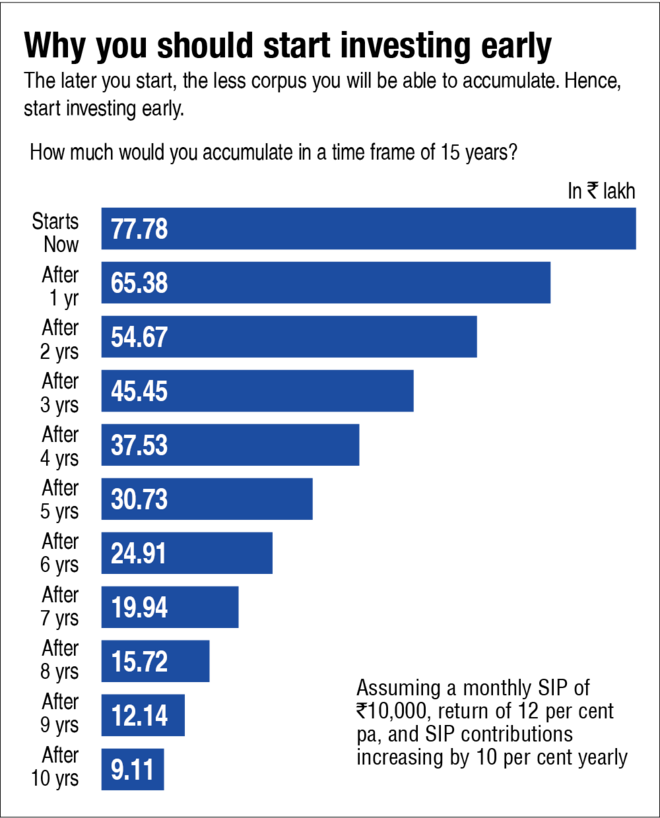 Invest in equity

For wealth creation, it is recommended to invest in equities for long-term goals, which are at least five years away.
Ashish may use flexi-cap mutual funds for this purpose or even aggressive hybrid funds if he gets anxious about market movements. Aggressive hybrid funds invest about 20-35 per cent of the portfolio in fixed income to cushion the impact of volatility, without compromising much on long-term returns.
It is not important to invest in child-specific investment products as they do not offer any additional advantage. It is a marketing gimmick to portray them as an investment product for a crucial goal. Any investment avenue can be used for this goal as long as it suits your investment horizon and risk appetite. The underlying investment is what you should look at.
By investing in some child-specific plans, Ashish may get a tax deduction under Section 80C. But even for that purpose, it is better to invest in tax-saving equity mutual funds.
Traditional saving avenues like the Public Provident Fund (PPF) and Sukanya Samriddhi Yojana (SSY) invest only in fixed-income avenues and are likely to generate less returns over the long term as compared to equity mutual funds. Both these products also score less on liquidity. Further, SSY is meant only for the girl child.
However, one must start redeeming systematically from equities at least 18 months to two years before the goal to avoid any negative surprises, should the market fall.
How about an education loan?

Also consider taking an education loan to partly finance your child's higher education.
Since an education loan is paid back by the child when he/she starts working, this helps your child become more responsible and appreciate the importance of money.
Don't ignore your own retirement

Ashish's mandatory provident-fund deductions may not be enough to accumulate a sufficient retirement corpus.
Given the current expenditure and an assumption that Ashish would stop earning at the age of 60, he would need a retirement corpus of little more than Rs 4 crore to maintain the same lifestyle at an inflation-adjusted level up to the age of 85. But his mandatory EPF contributions will fetch him around Rs 1.73 crore only (assuming an average return of 8 per cent and an annual increase of 10 per cent in EPF contributions). An SIP of about Rs 12,000 is required to meet the deficit (assuming 12 per cent annual return, with contributions growing at 10 per cent per annum).
Ashish should, therefore, continue to invest as much as possible in equities and if required, encourage his daughter to partly finance the education cost through a loan.
Don't forget these

Maintain an emergency corpus equivalent to at least six-month expenses (including EMIs) in a combination of sweep-in FD and liquid funds.
Buy adequate health insurance for all your family members, which should be independent of the one provided by the employer.
Life insurance is a must if you have financial dependents. It should be sufficient to take care of their living expenses and any other non-negotiable goals in your absence. For this purpose, consider only pure term plans. Traditional insurance schemes that combine insurance and investment provide neither adequately.