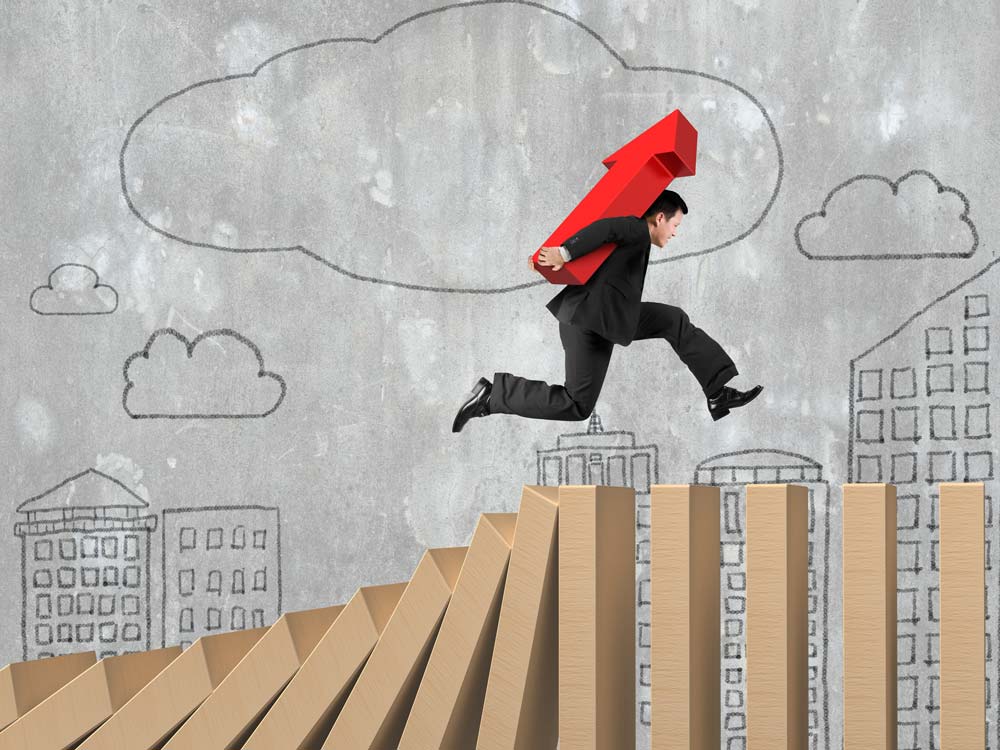 In the world of investments, stock prices have ideally followed the earning growth of companies over the years. Hence, now with every sector getting affected by the Covid-19-led lockdown, the earnings forecast for almost all companies has been reset and correspondingly, the prices have fallen. Out of the list of about 756 companies (market cap> Rs 500 crore) that we have analysed, more than 90 per cent of them have reported negative stock price return over the last three months.
Nevertheless, the remaining companies represent the case where stock prices have given positive returns over the last three months. Riding on a growth trajectory before the lockdown, most of these companies belong to relatively less-affected sectors like pharma, FMCG and others and have strong balance sheets. But within this list, there are some companies that are not growing (three-year sales growth<5 per cent, three-year net profit growth<15 per cent) yet their stock prices haven't corrected much. In fact, some of them have witnessed an increase in their stock prices (three-month price return> -10 per cent).
No doubt, it goes against the general principle of investing. So, to gain more insights, we delved deep into them. The resilience of these stocks are primarily because of two reasons:
They belong to a defensive sector
They are on the cusp of a business turnaround.
Also, in our list below all the companies (with one exception) had a debt-to-equity ratio of less than one as of September 2019 in their balance sheet, thereby depicting the relative strength of their balance sheet.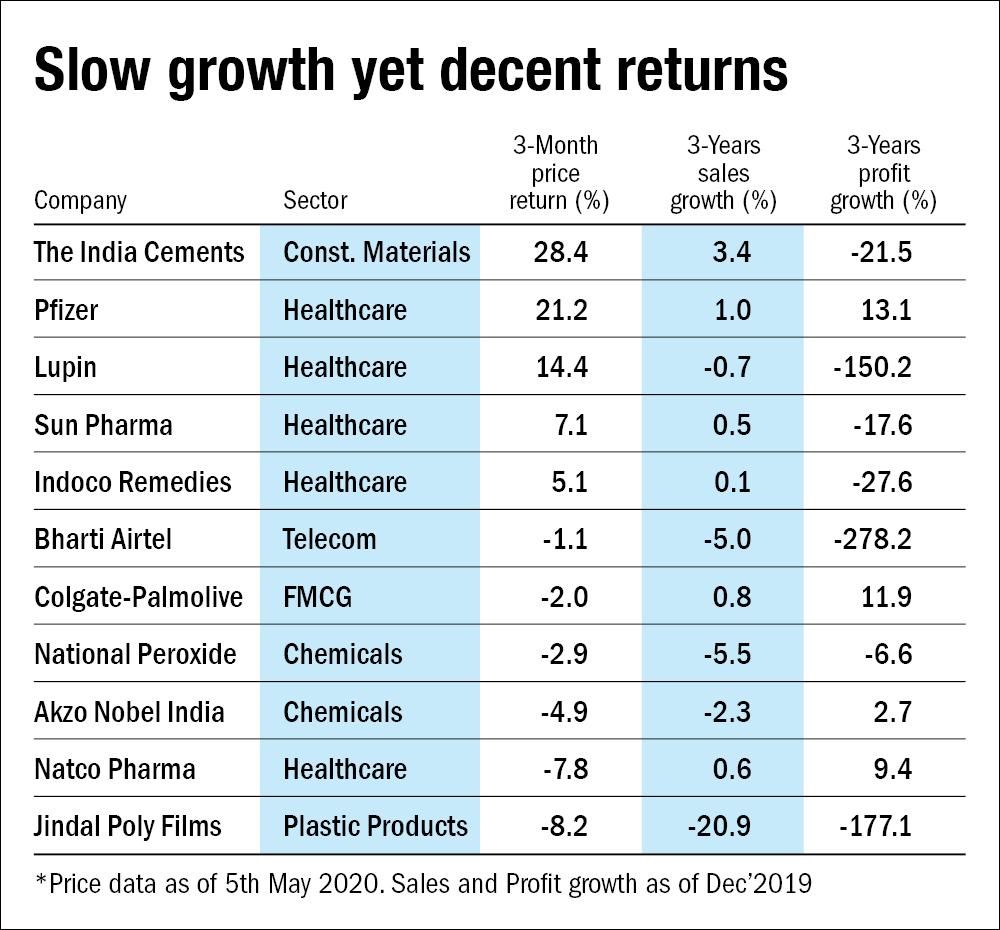 For example, stocks like Lupin and Colgate have seen their sales growth slowing down. For Colgate, intense competition and slow product launches have resulted in subdued sales growth. Although the company's sales are going on as it produces essential products, lower capacity utilisation, owing to labour and supply chain woes and an ongoing shift towards lower branded products are likely to leave an impact on the revenue. Despite all these, the stock has recovered completely after falling by more than 25 per cent during the last three months. Investors have leapt at FMCG stocks.
Another case in point is Airtel. In the telecom sector, the entry of Jio has led to the pricing falling. Consequently, it has resulted in the consolidation of the sector, with just virtually two players remaining (as the survival of Vodafone is still a question). Although Airtel's sales and profit have been declining, the sector is bound to see a turnaround. Recent tariff hikes are likely to spur its earnings. Moreover, coronavirus has led to more data consumption.
So, the bottom line is that the business of possibly every company will be hit, owing to the coronavirus-led lockdown. But despite that, many companies are currently trading at their pre-corona valuations. One should separate the wheat from the chaff, consider the long-term prospects of a business and then only, invest in it.