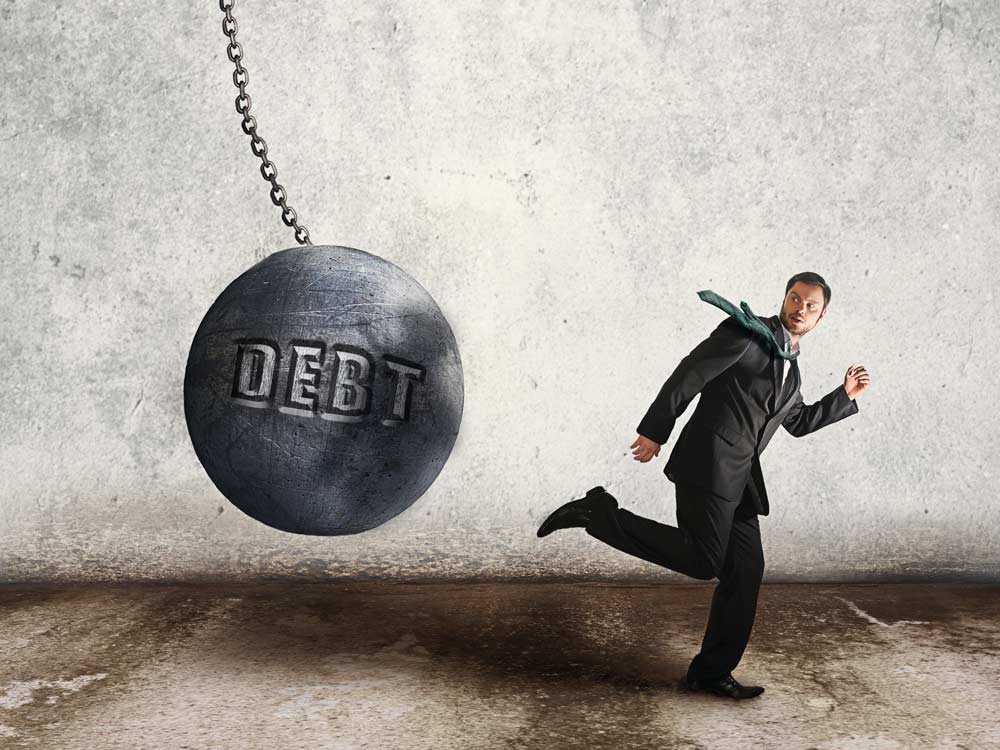 In the stock market, bargain hunters often use statements like 'if this stock has fallen so much, it can't go further down', 'all negatives are priced in', 'this company won't go under so easily; someone will eventually save it', and so on. More so, if a company was once renowned or has wide operations, many investors want to bet on its recovery. Though being optimistic is good in general, with companies in trouble, caution works better than optimism.
Take Vodafone Idea for example. Given its significant presence and the fact that it is the third major player in India's telecom market (after Airtel and Reliance Jio), it looks like quite a bargain with its market cap of about Rs 9,000 crore. However, the company's debt, which stands at Rs 1.25 lakh crore, paints a different picture. This debt is much higher than its market cap. So even at these levels, the stock is not at a bargain. It may actually be expensive.
While screening a company, analysts compare the company's liquidity with the outstanding debt and committed capital expenditure to ensure that it can repay its debt while still investing in the business. During a slowdown especially, companies with liquidity constraints find it difficult to survive. Jet Airways and Reliance Communication had to file for bankruptcy after being unable to repay their debts.
Below, we have filtered out companies whose debt obligation and capital expenditure in the next one year are more than their cash balances and current investments. Also, their average cash flows in the last two years were not enough to cover these obligations, implying their inability to generate enough cash to repay lenders. All these companies have high debt-to-equity and low interest-coverage ratios. If you are hunting for bargains among these companies, better be cautious.