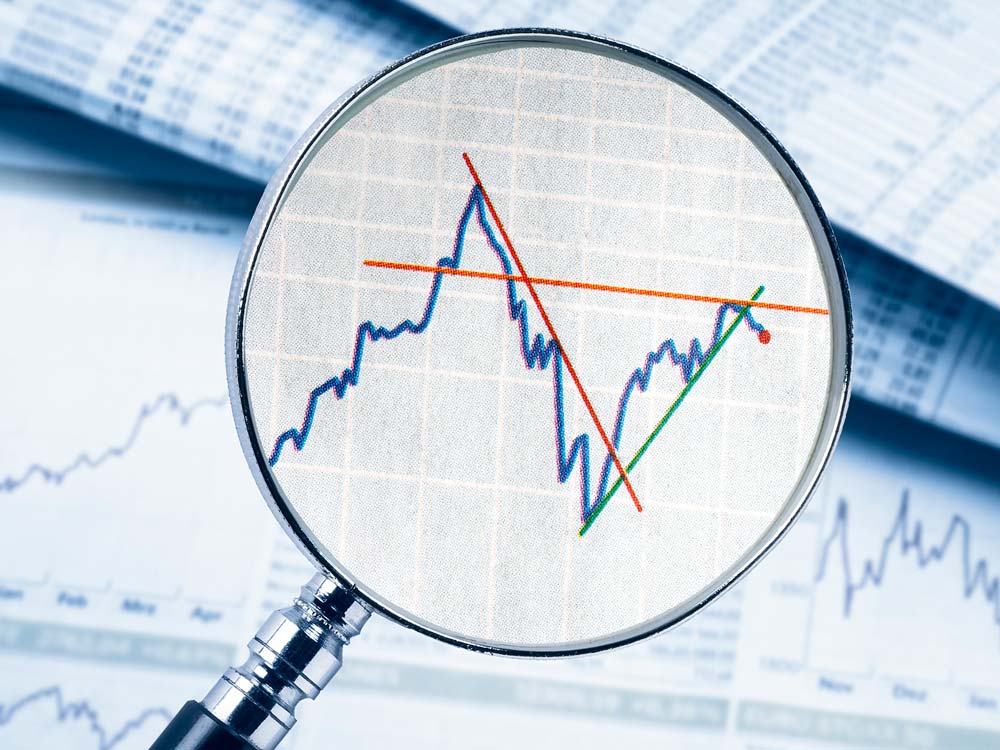 SEBI's categorisation and rationalisation of mutual fund schemes in 2017 created the category of focused funds under equity funds. These funds can invest in a maximum of 30 stocks. The general perception about these funds is that they are more volatile than normal multi-cap funds but are also more rewarding. Is that really so? In order to find the answer, we studied focused funds and their diversified multi-cap counterparts from the same fund houses that have a history of at least one year. We found 11 such cases.
Unfortunately, the data on focused funds is limited, given that they have started following SEBI's criterion only since 2017. While focused funds existed earlier, they all had their own ideas about what being focused entailed, which makes a comparison between them unreliable. Still, to bring some long-term perspective to our analysis, we have five cases with three-year data.
Composition
A comparison of focused funds and multi-cap funds from the same fund houses shows that on an average, 45 per cent of their portfolios overlap. Focused funds generally have about 23-30 stocks, while diversified multi-cap funds have about 45-50 stocks on average.
There is also a copious difference in the concentration of stocks in their portfolios. While the top 10 and top 20 holdings of focused funds make about 57 per cent and 85 per cent of their portfolios on average, respectively, for diversified multi-cap funds, they make about 49 per cent and 70 per cent of the portfolios, respectively. Thus, the long tail of diversified multi-cap funds does seem to add considerable variation to their portfolios.
Returns
Over the past one year, just five out of 11 focused funds considered have beaten their corresponding diversified funds. Also, over a three-year time frame, only two out of five focused funds have outperformed their diversified siblings. This is clearly in contrast with what you would expect from focused funds in terms of returns. Most focused funds have failed to beat the more diversified multi-cap funds.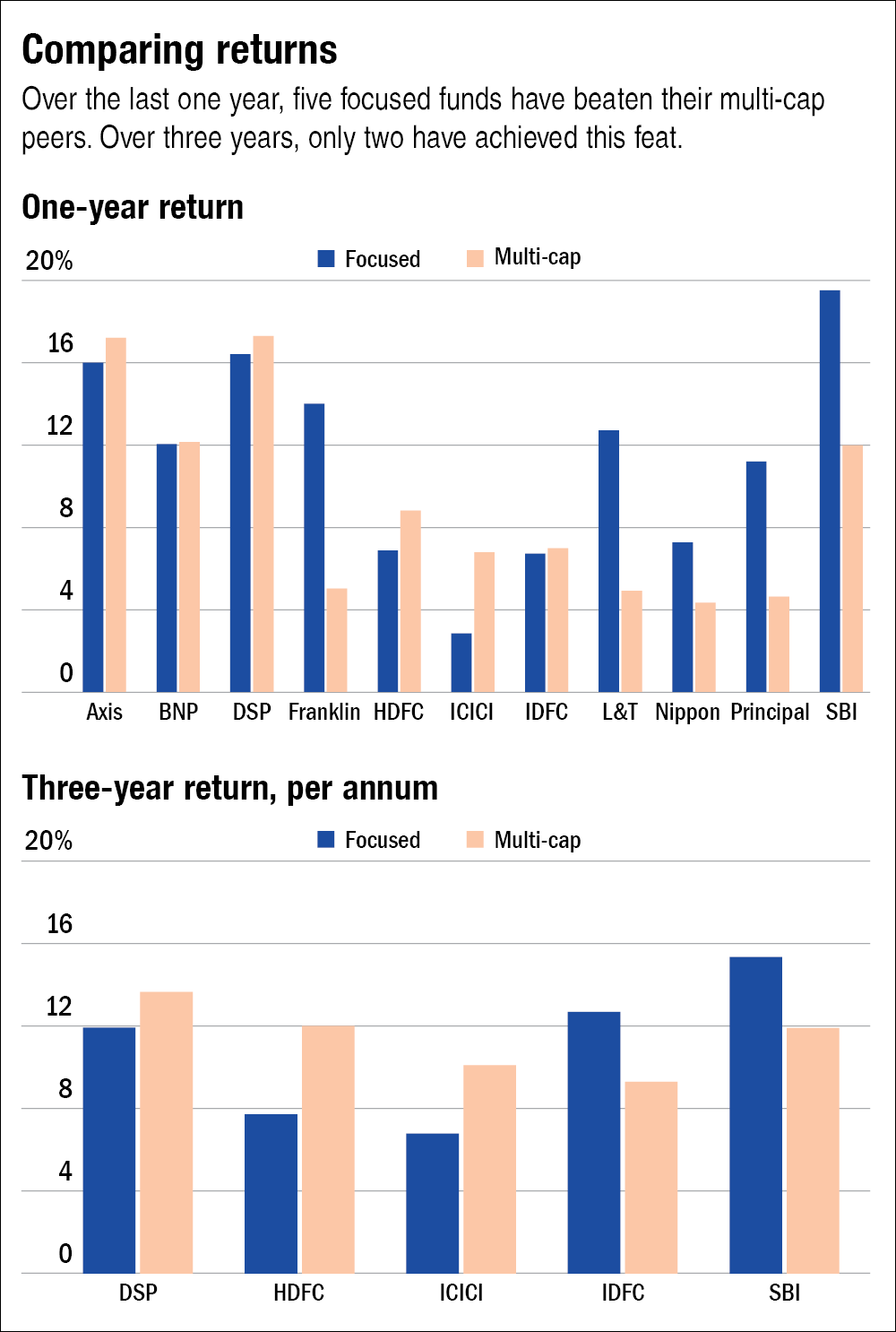 Volatility
Focused funds are thought to be more volatile as compared to the more diversified ones. Over one year, this theory has proved true, with six out of 11 focused funds turning out to be more volatile.
However, over three years, the above pattern is not true, with only two out of five focused funds turning out to be more volatile based on standard deviation.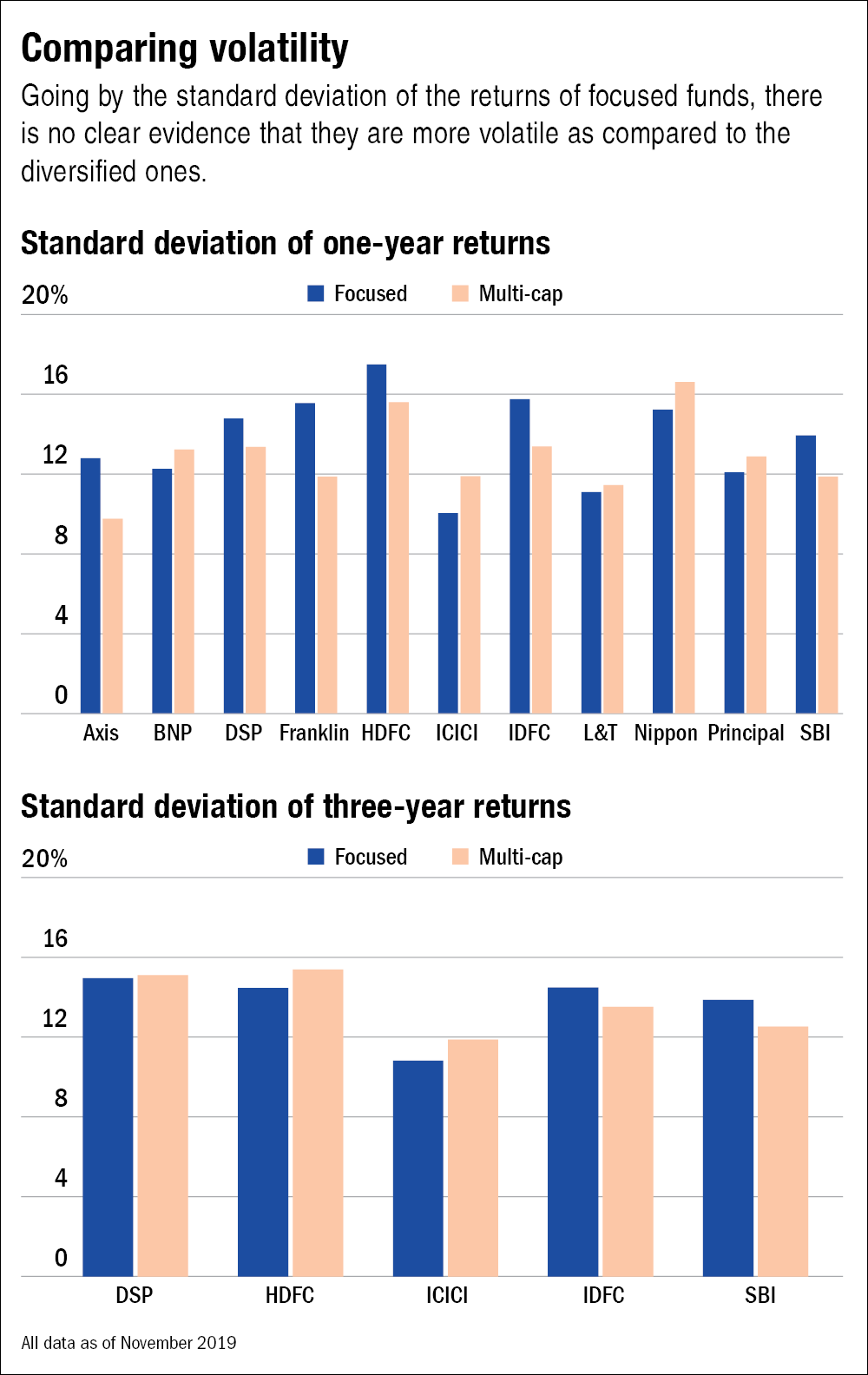 Conclusion
Focused funds do have fewer stocks and more concentrated positions as compared to their multi-cap counterparts. If this focus increases volatility, one would expect the returns to compensate for it. However, the above analysis, though based on limited data, doesn't strongly support these arguments convincingly. There is a stark difference between the one-year and three-year data of the funds studied.
So what should an investor do? For now, don't worry about whether a fund is focused or not. Focus on selecting funds that deliver superior risk-adjusted performance consistently in a category. Value Research fund classification doesn't segregate funds on the basis of focused or diversified and treats them all as multi-cap funds. This should help you achieve this objective.