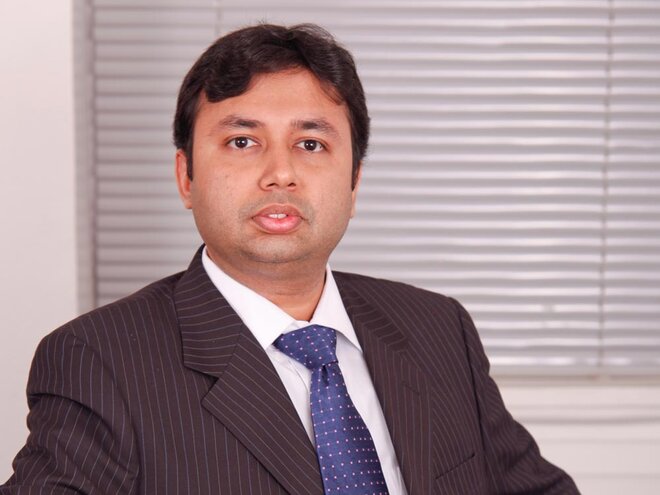 What is responsible for the outperformance by your fund in the last one year?
We follow a QGLP (quality, growth, longevity, price) framework of investing, wherein we invest in companies which have high quality of business, management and earnings potential; high growth with longevity; and reasonable valuations. In the past eight reported quarters, the weighted-average earnings growth of the portfolio has been 23 per cent. During the same period, the Nifty Midcap 100 reported an earnings decline of 6 per cent. The managements of our portfolio companies have displayed high standards of corporate governance, great execution track record and a growth mindset.
After a rally in large caps, have mid caps started seeing a turnaround?
Markets are increasingly seeing a trend of polarisation, wherein a few stocks are doing well and we have seen this trend in large caps. As far as mid caps are concerned, valuations are still at a premium compared to large caps or their own longer-term trading history. However, the key lies in estimating the future earnings growth. We believe that with lower interest rates, corporate tax-rate cuts and stabilisation of reforms, earnings growth will significantly pick up from a low and favourable base. We can see early signs of this turnaround.
Within a focused fund, your top 10 holdings command about 63 per cent of AUM. Doesn't that further increase the risk, especially in a mid-cap fund?
Risk to us means permanent loss of capital, which we think is minimised with our QGLP framework of investing. One may argue that concentration of stocks can increase near-term volatility in performance. We believe that a focused style of investing leads to higher returns in the long term. This objective of achieving superior returns in the long term may, at times, reduce the consistency of returns in the shorter term due to inherent volatility in mid caps. However, we have diversified the portfolio companies across business models and segments in various sectors to effectively contain this volatility.
In spite of the fact that you can invest in about 30 stocks, you currently have only 22? Are you not finding good opportunities in the mid-cap space?
We are spotting interesting bottom-up opportunities in the mid-cap space. However, we intend to hold around 20 to 25 high-conviction stocks, without diluting the focus by touching the maximum limit of 30 stocks.
Please comment on the stretched valuations of some of your holdings.
Valuations in terms of the price-to-earnings (P/E) ratio for the overall portfolio are in line with benchmark mid-cap index. However, valuations in terms of price to earnings growth (PEG) are cheaper than those of the benchmark. On an absolute basis, some stocks may appear to be expensive on a P/E basis compared to the broader market, but if we adjust the valuations for the quality of business, management, earnings, growth prospects, return ratios, leverage, capital efficiency and corporate governance, the valuations are reasonable.
What can investors expect from your fund in the next one year?
The fund has a growth-oriented portfolio, wherein investors can expect an overall portfolio earnings growth of over 20 per cent compounded over the next one year as well as medium to long term, along with high return ratios and negligible leverage. We believe that long-term earnings growth is the primary driver of stock returns and hence maximising the growth potential with pristine quality as the backbone of the portfolio will create significant wealth for investors in the long run.