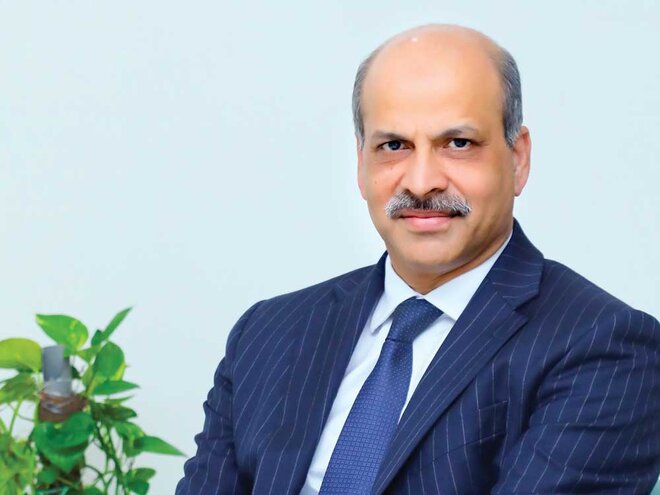 As in any business, the mutual fund industry too has to continually adapt and build strategies according to the changes in regulations and evolving dynamics. We believe in creating financial awareness, empowering investors and bringing in inclusion. Towards this, 'Swatantra' is one of our biggest initiatives.
Already with 157 UTI financial centres across the country, we are focusing on having our presence in every district for promoting financial literacy. I feel that even with direct plans getting popular and new, young, and tech-savvy investors coming in, IFAs still have a significant role to play for tapping the large potential before us. At UTI, we focus on training the IFAs at smaller towns and building skills by facilitating their periodic interaction with the fund-management team. UTI Equity Yatra and Debt Forum initiated by us at various centres in the country is an example - and this outreach programme has been well received by our distributors and partners.

Impact of new expense slabs
We have been witnessing regulatory change on the expense ratio over the last few years as well as the resilience of the distributors. The industry too has adapted to the changes. We will work on enhancing our reach, reducing costs, increasing efficiency, leveraging technology and grow to a level where we can generate better returns for investors and grow along with our distributors and IFAs. We are of the view that the business of AMCs or distributors will not be impacted by this regulatory change. UTI will continue working with the distributors for creating a win-win situation.
Risk control in debt funds
The current stress is on account of crisis of confidence amidst skewed investment preference among lenders towards high-quality corporates. Hence, high emphasis is given on liquidity management and refinance ability of the company. We are avoiding companies where we see signs of stress or contagion at group level/promoter level and/ or any incidence of weak corporate governance, including credibility of promoters and management. Thus, we are limiting our exposure to corporates having good market acceptance till the time situation normalises.
Key challenge
UTI was established to enable the common man to participate in the capital markets and that is still our mission. It is natural for a common investor to expect somewhat higher returns from mutual funds while keeping his risk at the minimum. In the prevailing circumstances, when there could be a tendency to take educated steps with more risk-control measures, returns getting lower could be a possible consequence. I feel the challenge is to give investors the best possible risk-adjusted returns so that their faith in the industry remains steadfast.