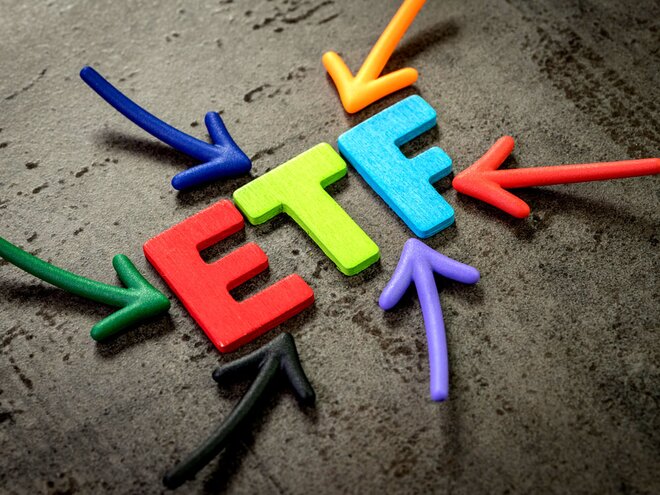 One reason for rising investor interest in index funds in India is of course the bad patch experienced by active funds in the last three years. But there's another good reason, too. Indian index products, which used to be as dry as dust a few years ago, have been getting more varied, economical and interesting. Here are four evolving trends in the passive space that make a difference to you.
Rising institutional investments
The assets managed by equity exchange traded funds (ETFs) in India languished at just Rs 5,200 crore barely five years ago, in August 2014. By July 2019, the money under their belt had shot up to Rs 1.45 lakh crore. This massive growth in the assets managed by passive funds has come about primarily because of the largest retirement fund in India developing an active interest in equity ETFs.
Having decided to invest 5 per cent of its incremental flows in the equity markets in FY16, the Employees' Provident Fund Organisation (EPFO) had invested about Rs 6,600 crore in equities that year. With the fund increasing this allocation to 15 per cent by FY19, its cumulative equity investments have since shot up to over Rs 70,000 crore. Given that the EPFO receives roughly Rs 1.2 lakh crore in incremental flows every year, a 15 per cent annual allocation leads to a flow of roughly Rs 18,000 crore into equities.
The EPFO has chosen only passive funds for its allocations, spreading its investments between SBI Mutual Fund's Nifty and Sensex ETFs and UTI Mutual Fund's Nifty and Sensex ETFs, apart from dabbling in the CPSE and Bharat 22 ETFs floated by the Centre. While the EPFO has not been particularly savvy with its allocation to equities, its participation in the passive space has certainly benefited retail investors by ruthlessly driving down the costs of ETF investing. The government too has lent a hand to the rise of ETFs by choosing the ETF route to divest its stakes in PSUs through multiple tranches of CPSE ETF and Bharat 22 ETF offerings.
Attractive TERs
Arising from the institutional interest, another big change for Indian passive investors is the rapid fall in the management fee in this segment. Despite SEBI's best efforts, the total expense ratios (TERs) for actively managed equity funds in India have reduced only in rather small doses over recent years. But the TERs for index products, particularly ETFs, have crashed.
A recent analysis of TERs by Value Research showed that the median TER for a large-cap index fund after SEBI's recent tweaks stood at just 0.17 per cent against 2.32 per cent for actively managed funds in this category. Bharat 22 ETF, the cheapest passive fund in the large-cap space, is available at a TER of 1 basis point; Sensex and Nifty ETFs start from 5 basis points (0.05 per cent) and even open-end index funds are now available at TERs of 10-15 basis points (0.10 to 0.15 per cent).
This has opened up a yawning gap between the TERs for actively managed funds versus their passive peers. In effect, actively managed funds will need to deliver returns that are well over 2 percentage points higher than their passive counterparts annually to justify their fees. For investors who believe that this kind of alpha is not possible in a maturing market, index funds have begun to present a good alternative.
Mushrooming variety
Only a few years ago, an investor looking to buy passive equity funds in India had just two choices - a Nifty 50 fund or a Sensex fund. Existing products were also highly inefficient, with TERs of 1-2 per cent and big tracking errors. But there's been a sharp expansion in the passive-fund menu in the Indian markets in the last four to five years, with three visible changes.
One, AMCs keen to expand their passive portfolios have stepped beyond the Nifty 50 and Sensex indices to roll out ETFs playing on broader-market indices. Today, the fund marketplace features over half a dozen ETFs and index funds mirroring the Nifty Next 50 (earlier Junior Nifty), a high-risk, high-reward index that acts as a Nifty incubator. AMCs such as DSP Mutual Fund have rolled out equal-weight variants of the Nifty 50, which tone down the momentum element caused by the market-cap weighting in this index.
Two, in an attempt to diversify beyond the top 30 or top 50 stocks in the market to gain a mid-cap flavour, funds have also rolled out Nifty 100 and BSE 100 offerings. ICICI Prudential already has a BSE 500 ETF in operation, while Motilal Oswal Nifty 500 index fund has recently made a debut. While investors hitherto had no passive options to play mid-cap stocks, ETFs tracking the Nifty Midcap index have also been rolled out.
Three, with index providers expanding their menu of strategy indices, AMCs such as Reliance Nippon and ICICI Prudential offer ETFs mirroring the Nifty Value, Quality, Shariah and Low Volatility indices, allowing investors a passive route to play these different styles and strategies. Funds playing on indices tracking consumption, dividend-yield opportunities and banking are also on the market.
The rise of open-end index funds
Globally, ETFs are considered the most efficient route to indexing, with hundreds of ETFs tracking different assets, regions and securities listed on the bourses. While ETFs have burgeoned in India too, many of them suffer from one key disadvantage: they feature thin trading volumes on a daily basis, leading to their market prices trading way off (either at a premium or discount to) their NAVs. This distorts returns for investors and makes it difficult for them to execute SIPs in ETFs at NAV-lined prices.
Lately though, AMCs have woken up to the imperfections of the ETF route in the Indian context and have stepped up launches of a wider range of open-ended index funds. While several AMCs have rolled out Nifty 50 and Nifty Next 50 index funds in the open-end format, Motilal Oswal recently launched four new index products: a Nifty 500 fund, a Nifty Midcap 150 fund, a Nifty Bank Index fund and a Nifty Smallcap 250 fund in the open-end format. Should this trend take root, even investors without a demat account would be able to take the passive route without worrying about market liquidity or mispricing distorting their returns.