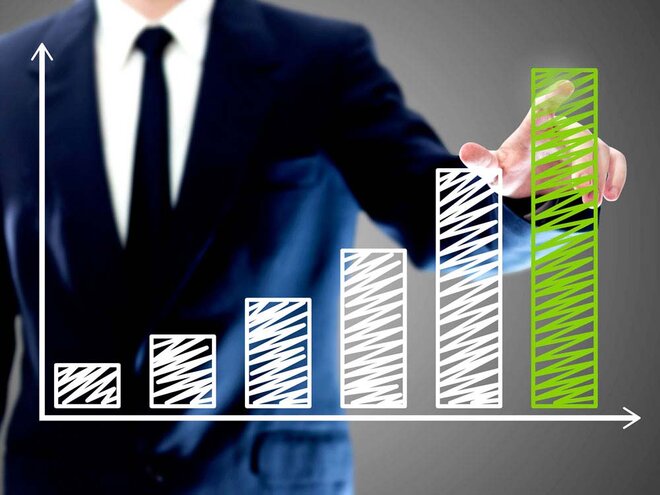 An excellent investment strategy, growth at a reasonable price combines the tactics of both value and growth investing. Simply put, it focuses on identifying companies that have maintained consistent earnings growth and trading at relatively cheap valuations. Based on this concept, only one large cap cleared all the filters.
Filters used
Market cap > 25,000 crore
EPS (Quarterly) - YoY Growth > 20%
EPS - One-Year & Five-Year growth > 20%
Price to Earnings < 15
Power Grid Corporation of India
Involved in developing the infrastructure for power transmission, Power Grid enjoys a monopoly owing to its business model and various barriers to entry. When it comes to transferring power, power generating companies, as well as power distributors, rely on its Eiffel tower-like structures.
Till 2011, it was the only firm allowed to establish inter-state transmission networks. Even after the entry of private players, it still owns around 85 per cent of the inter-state network and close to 45 per cent of the domestic transmission network. At present, it owns a network of 1,45,400 ckm (circuit kilometre) transmission lines.
Its business is highly capital intensive. Over the last 15 years, it has spent around Rs 2 lakh crore and is planning to invest another 1.6 lakh by 2022 to add another 63,000 km (circuit kilometre) transmission lines. It's capex spend in FY19 stood at Rs 25,728 cr, in line with its guidance. It has guided for lower capex of Rs 15,000 cr in FY20. With this high capex comes high debt that may pose as a concern. The current debt is pegged at Rs 1,46,376 crore, which is higher than its current market cap of Rs 1,10,465 crore. Debt to equity stood at around 3.1 times as on March 2019. However, it is amongst the biggest beneficiaries of the government's push for 'electricity for all' and also benefits from the government's push for electricity to be traded through exchanges.
There are close to 600 un-electrified villages and around 11,300 partially electrified villages. Power Grid's infrastructure will be required for electricity to reach there. And even after the electrification of the entire country, it will keep playing a vital role to provide seamless power, which will pass through its grids to reach last-mile connectivity.
Coming to its financials, sales and revenue have increased at a five-year CAGR of 17 per cent. Its operating margins, on average, have been 86 per cent over the last five years, as most of its expenditure has been in the form of depreciation and interest, which is post operating margins. Its stock currently trades at a PE of eleven times, which is significantly lower than its five-year median of 15 times.