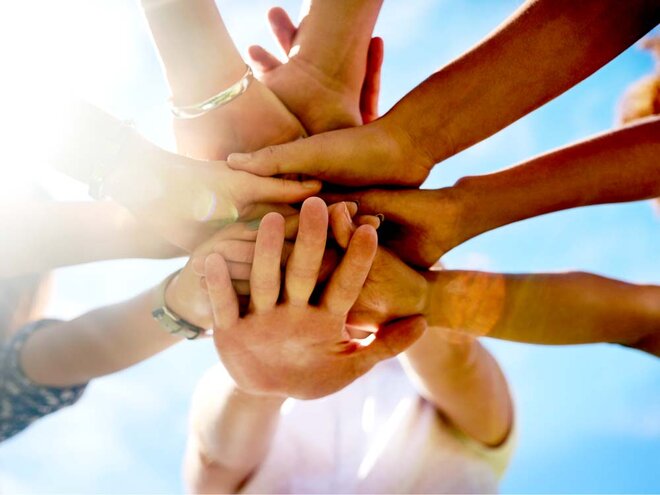 In her maiden budget speech today, Ms Sitharaman announced that the finance ministry may ask the market regulator SEBI to consider increasing the minimum public shareholding in listed companies to 35 per cent from the current requirement of 25 per cent. Let's see what this means.
What is the minimum public shareholding rule?
The minimum public shareholding (MPS) rule requires all listed companies in India to ensure that at least 25 per cent of their equity shares are held by non-promoters. In 2010, SEBI amended the Securities Contracts Regulation Rules to insist on this 25 per cent public float for private-sector companies, while public-sector companies were insisted to bring it to 10 per cent and gradually to 25 per cent.
What changes in the stock market?
Now, if the new recommendations are to be implemented, the public float will increase to 35 per cent. As of today, there are around 1,400 listed companies in the Indian stock market that have a promoter holding of more than 65 per cent. With this move around Rs 3.3 lakh crore of free float is expected to be generated. This float is additional to the public float to be generated with the prior rule of increasing public holding to 25 per cent. The table below lists top 10 additional public float generating companies.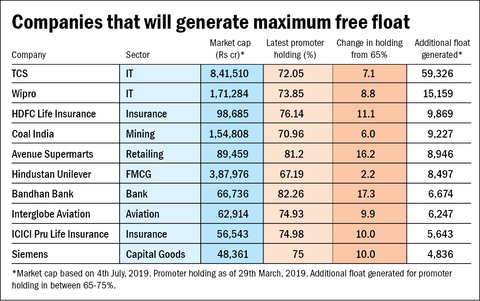 What is the relevance of this move?
There are various positive reasons behind this move:
a) Though India has more than 5,000 listed companies, promoter holding still remains high. As a result, the market depth remains low. With this move, both market depth and liquidity will improve.
b) Forcing promoters to relax their grip on listed companies can improve corporate governance as this would give public shareholders and institutions a greater say.
c) As the supply of shares will increase, it will lead to a bigger investable universe, leading to more investment opportunities
What has happened since the MPS rule was enacted?
Since 2010, when the MPS was first introduced by SEBI, there has been a drastic change in companies' shareholding patterns. There were 132 companies that had more than 75 per cent promoter holding in 2010 and have reduced it since then. For these companies, the average promoter holding reduced from 86.4 per cent in March 2010 to 66.6 per cent in March 2019. During the same period, the average institutional holding grew thrice. The following pie chart depicts the information.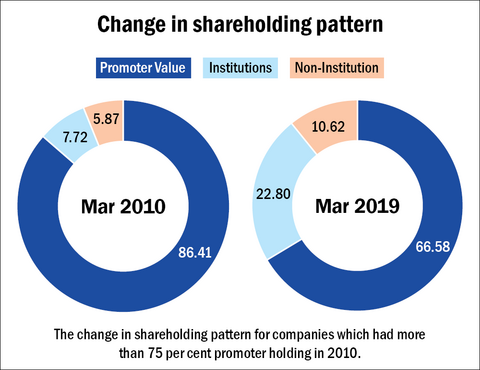 What happens next?
While this move is positive for investors, it remains to be seen for how long it will take for the reduction in promoter holding to happen. Even in March 2019, their were 72 companies which had less than 25 per cent public float. These included 37 public-sector undertakings as well. Last year, the government had extended to August 2020 the timeline for PSUs to comply with the minimum shareholding norm of 25 per cent.