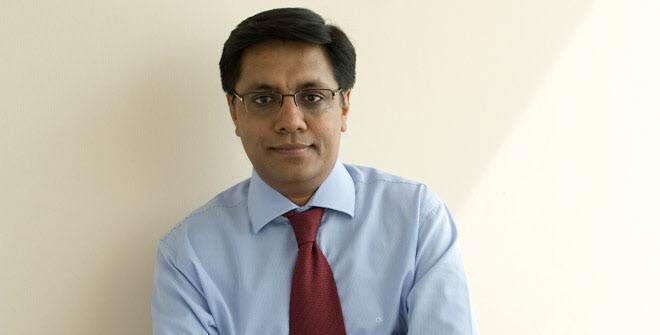 Mirae Asset India Equity has been one of the most sought-after multi-cap equity funds, thriving on its consistently strong performance over the years. However, Mirae AMC's recent announcement to reclassify its crown jewel to a large-cap fund has caused quite a stir among investors. So, what compelled the fund house to take this decision? We spoke to Neelesh Surana, its veteran fund manager, to understand. Edited excerpts:
What compelled you to reclassify Mirae Asset India Equity Fund?
For long, the fund's exposure to large caps has been around 75 per cent and in excess of 80 per cent for the past three years. This has been in sync with its benchmark, which is the BSE-200 Index where large caps constitute about 85 per cent currently. In this context, the first and foremost point we would like to highlight is that nothing will change after this reclassification as far as the way the fund is currently being managed.
At the time of SEBI's reclassification, we kept the status quo with respect to the multi-cap category of the fund in order to give it more time. Subsequently, there were a few observations: (a) There was confusion among several external agencies, as in some places, the fund used to get classified under the large-cap category and at some other places, it used to get classified under the multi-cap category. (b) Its assets under management grew at a relatively fast pace from about Rs 3,000 crore two years back to more than Rs 11,000 crore-thus the size was also one of the considerations but not the main factor for this change.
Considering the above, we deemed fit to move it to the large-cap category, given the primary fact that no portfolio change was required and we were not diluting our endeavour to generate decent risk-adjusted returns. While reviewing this change, we also realised that leeway to invest in mid caps in a typical large-sized multi-cap fund was as about 25-28 per cent vs large cap, which was about 20 per cent. The important point is that the gap is only 5-10 per cent if we consider the current industry pattern. Just to reiterate the fund can still invest up to 20 per cent in mid caps.
To summarise, this reclassification in the long term will remove the ambiguity, make the scheme more scalable and in our view, will not compromise on risk-adjusted returns, owing to no change in the portfolio.
The shift towards large-cap stocks has worked in favour of the fund, particularly in 2018 when large-caps outperformed smaller stocks. But in its initial years, the fund did benefit from a greater allocation to mid- and small-cap stocks, as is visible in its historical performance records. But given that those days aren't going to come back after the reclassification, what kind of impact do you anticipate as far as the returns and investor expectations are concerned?
We would like to highlight that if we dissect the return over a decade or more, it's mainly from stock selection than size. In our view, there is still a lot of scope for good returns, which ultimately depends on the stocks that we select within the large-cap segment. In India, given the growth potential of the economy, many large-caps are not low-growth businesses. Additionally, many high-quality names on filer of ROE, etc., are within the large-cap segment only. For example, (a) Almost all good private financials with ROE of 18 per cent are large caps and are growing fast, (b) All IT companies with margin excess of 25 per cent are large caps, (c) All Auto OEs are large caps, (d) Many unique PSUs are only large caps, just to name a few.
Overall, the alpha will be a function of two things (a) Superior business selection within top 100, which itself is a high-growth category (b) The judicious deployment of mid caps, which could be up to 20 per cent in the fund.
You have a multi-cap equity fund pending for SEBI's approval. Do we expect that the way Mirae Asset India Equity was run during its initial years, this new fund will be run in a similar way following its launch?
We are basically going for a focused fund. The new focused fund's positioning from a size perspective would be somewhere between the large-cap and large- and mid-cap categories. The fund will have the same manager (Gaurav Misra, who is co-managing the Mirae Asset India Equity Fund, will be managing the focused fund following its launch, probably by the end of this month). It will have a similar approach to the investment philosophy and filters with respect to stock selection.
How are the existing investors of Mirae Asset India Equity Fund reacting?
As there isn't any need to change the existing portfolio or the underlying investment approach, almost all of our investors are on board and fine. It is actually the change in the name of the fund that has created a bit of noise. For those investors who aren't sure, we would request them to track it for some more time to get comfortable.