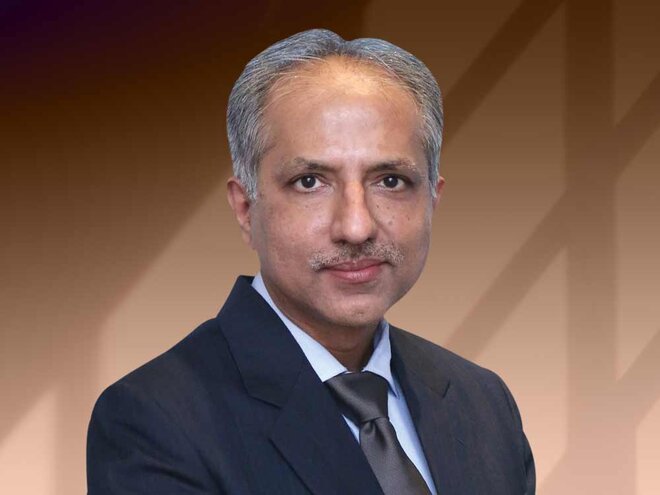 The market turmoil in the last eight months or so has seen many mid and small caps getting battered. Many small caps have crashed by over 50 per cent in this period, thus reversing their accumulated returns in the last two-three years. What has caused this and when is this massacre going to end? How to approach small-cap investing? Samir Rachh, who manages the largest small-cap fund, Reliance Small Cap, answers these and other small-cap-related questions.
Small caps have been badly hit in the last one year? Reliance Small Cap Fund is also down by 15 per cent? What has caused this mayhem?
The sharp correction can be attributed to multiple reasons. Since the beginning of 2018, the small-cap space had become extremely overheated and markets were looking at excuses to correct. Therefore, when the market corrected on the back of various reasons like global volatility, sharp increase in crude-oil prices, rupee weakening, liquidity tightening, lower-than-estimated corporate earnings growth and introduction of long-term capital-gains tax, small-cap stocks were also impacted.
When do you see the recovery happening?
By and large, we are done with the price correction in small-cap stocks. However, after such sharp fall, it's natural for markets to have some time correction. We feel markets are currently in that time-correction zone, wherein they are likely to move in range-bound manner and ultimately stocks will have to shift from weaker hands to stronger hands for full-fledged recovery.
With elections scheduled for this year and the BJP losing key state elections recently, how do you see the volatility scenario for small caps?
Elections and their results have a psychological impact. Historically, over the longer run, markets take cues from fundamental and macro factors, irrespective of governments. Elections and their results are least important of our concerns.
What are your selection criteria for small caps?
We like to own businesses which are strong, run by good management and importantly available at reasonable price. Ideally, we want to hold them for a long period of time. We avoid any large short-term shifts or churning. Therefore, it's also very important to evaluate whether business models are scalable and adequate systems and processes are in place. Another key factor is the stock of our interest must have enough liquidity for us to have a meaningful position.
When do you sell a stock?
We follow a 'buy and hold' strategy and by its very nature, small-cap investments should be long-term-focused. Investments in the smaller companies are made with the thought of these businesses scaling up faster over the next few years. Thus, investments continue to be in the portfolio if they are growing as per expectations and do not disappoint consistently.
We sell when we feel prices have gone much beyond their fundamental value. We also sell when hypothesis on which we bought the stock changes or we have discovered something negative about the management.
What are the risks associated with small caps? How do you minimise them?
Small caps tend to do well in the bull markets and the reverse is true in the bear market. So, there is volatility risk. Also, there is liquidity risk. In bear markets, liquidity dries down to a large extent. Further, however best you try to contain stock-specific risks, you may still end up having one or two dud stocks. Thus, there are risks associated with selection.
It's very important to manage these risks. Therefore, we never go overboard on any stock, however good it looks. We restrict our weight to any single stock to not more than 3 per cent at the time of buying. Also, we believe in diversification. We are not for a very focused small-cap portfolio. Portfolio must be well-diversified. Also, to manage liquidity risk, we judiciously use cash and our option to have larger companies within the permissible limits.
Perhaps the biggest risk in a small cap is that it can crash all of a sudden? How can a small-cap investor avert this risk?
This risk must be managed at investor level. We suggest our investors to follow overall asset-allocation discipline. However attractive small-cap returns look, small caps should not make it very large part of their overall investment. On the basis of individual risk profile and market situation, one can have higher weight in consultation with their advisors, but one should never go significantly overboard in this space. Also, one needs to take a real long-term view in this space. Further, if the investor does not have an appetite to withstand short-term volatility, then small caps should be avoided.
What are the signs of a multibagger small cap?
In my experience, a multibagger happens when earnings growth gets combined with P/E rerating. If one manages to get any company or sector which is available at a bargain price and then something changes in the company which leads to high earnings growth and that gets combined with P/E re-rating, that's the most ideal situation. And one needs capable management at helm, which takes maximum benefit out of this situation in terms of company's response to this change.
How do you do qualitative analysis (management quality, corporate governance, etc.) in small caps, given that very little information about them is in public domain?
This is where strength of internal research capability and experience comes in to play. We encourage our analyst team to do rigorous balance-sheet analysis as this provides important insights on the current and future potential. Further, we also undertake a lot of secondary research in terms of meeting competitors, customers and other stakeholders and get continuous feedback. Our experienced team also helps us in separating good, average and bad companies. If we are in doubt, we are fine with erring on the side of caution.
What have been the most precious lessons in your investing career?
Luck as a factor is underappreciated in the market. Fund managers are not as smart as what they look in bull market and not as dumb as they appear during the bear market. It is most important not to get carried away in both situations.
How can an investor make a long-term small-cap portfolio?
Have a collection of quality businesses run by good management that are purchased at reasonable price, and then have long-term view and give time to one's investment to grow.