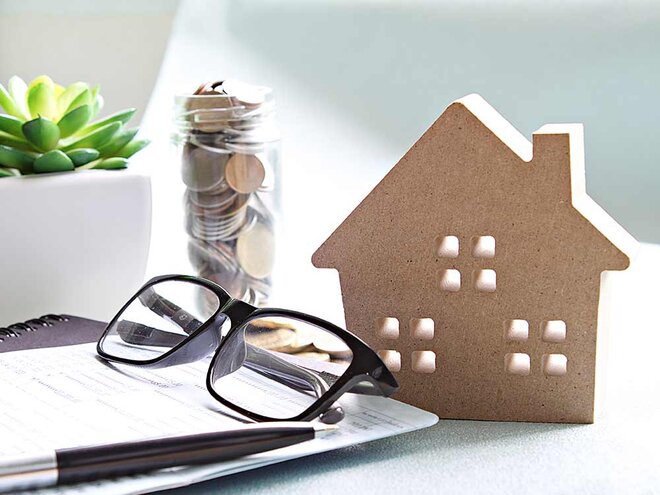 Over the past few years, the real-estate sector has faced a lot of setbacks. From demonetisation to RERA to the recent housing-finance crisis, it's been a tough ride for it. Other factors that have added to the concerns of the sector include an inventory pile-up, pricing pressures and a number of large developers getting caught in unethical and illegal trade practices.
However, it's always darkest before the dawn. Yes, there might be tall towers next to you that may be completely vacant, but the real-estate sector may be at the cusp of a turnaround. Recently, Casagrand Developers, a Chennai-based real-estate company, created a record of selling 321 flats, worth about Rs 172 crore, in 100 hours.
Quality developers that have liquid balance sheets and have created a name for themselves in terms of timely deliveries, good construction quality and ethical trade practices are looking at all the structural reforms as a blessing in disguise. A consolidating real-estate market has seen fly-by-night developers disappearing, which has reduced competition.
Due to pricing pressures and RERA, which protects consumer interests, buyers have more bargaining power now and are able to sit across a developer and negotiate. This has improved buyer sentiment, which will further help large players in the sector.
Another factor that will help the large players is the recent liquidity crisis in NBFCs, including housing-finance companies, which have been the largest lenders to the sector. With limited assistance from housing-finance companies, it will be extremely difficult for a new developer to get funding. This will eventually benefit bigger players that have stable credit ratings.
Following are some large real-estate companies that have seen an uptick in sales volume and reduction in inventories. They are the most promising beneficiaries of a revival in the real-estate sector. However, please note that these companies aren't our recommendations. Do thorough research before you decide to invest in them.
Oberoi Realty
This Mumbai-based company doesn't take construction loans and has regularly been able to fund its projects with internal cash flows. In its ongoing projects, the company has sold about 30 per cent of the total saleable area. In terms of units, it has sold 68 per cent of the units open for booking. The company has only 19 per cent unsold ready-to-move-in inventory at the end of Q2 FY19. It also doesn't believe in keeping a large land bank.
Oberoi Realty's investment properties are occupied in the range of 75-98 per cent and its hospitality business has an average occupancy of 81 per cent with average revenue per available room at Rs 7,053 (as of H1 FY19). In the first half of FY18, this figure was Rs 6,481.
Godrej Properties
As part of its strategy, Godrej Properties is focusing on NCR, Pune, Mumbai and Bengaluru to profit from higher migration rates in these financial and IT hubs.
The company has always maintained an asset-light and capital-efficient model, with about 70 per cent of its ongoing projects being joint ventures and development-management projects (in which it develops a land parcel that belongs to another developer on contractual terms). This not only diversifies risk but also also makes the company perfectly placed in a market suffering from liquidity issues. However, when it comes to commercial projects, it's the other way round. This is good as the demand for commercial real estate has been steady over the years and it also generates higher free cash flows and margins. All this comes with the brand value of the Godrej group, which runs a number of reputable companies.
The company's debt-to-equity ratio is down to 0.6 from 2.08 a year back. Its borrowing cost is one of the lowest in the sector. It stands at 7.88 per cent vs 8.1 per cent a year back.
Brigade Enterprises
Bengaluru has become one of the most lucrative markets for developers in the recent past. Brigade Enterprises is focused on this city and is doing well. This is evident in Brigade's numbers. The company has seen an 82 per cent rise in new bookings in the first half of FY19 as compared to the number of bookings in the first half of FY18. This accounts for 41 per cent of the company's inventory in ongoing projects. In terms of cash flows, the collections can cover the remaining cost to be incurred on ongoing projects.
The company has also been very aggressive in terms of launches. It has launched projects of 1.63 million sq ft in the first half of FY19 in the residential space. It is expecting to launch projects of 6 million sq ft in the next few years.
The company has also completed 12 projects in the last quarter, which will now reflect in its revenue due to the latest accounting standard, IndAS 115. The developers following this standard have adopted the method of booking revenues once a project is complete. Being complete, these projects will also not come under GST. Hence, the company can see high cash flows in the next few quarters.
Prestige Estates
Another developer that is poised to gain from its focus on Bengaluru is Prestige Estates. Prestige has seen an increase of 174 per cent in deliveries in the first half of FY19 compared to the first half of FY18 and an increase in sales volume of 65 per cent in Q2.
With 74 per cent area of its ongoing projects already sold, the company has healthy free cash flows. In addition to this, it had around 31 per cent of its total inventory in the form of ready-to-move-in flats in Q2. This is up from 19 per cent in Q1. Such flats are not subject to GST. Hence, they reduce the tax burden for the home buyer.
Mahindra Lifespaces
With a pan-India presence and a good mix of tier 1 and 2 cities in its portfolio, Mahindra Lifespaces has a clean balance sheet and an asset-light model. The company also has a strong brand built over the years.
With its affordable-housing brand Happinest, Mahindra Lifespaces is giving the most sought-after real-estate vertical due importance. The company has approximately 50 per cent of its ongoing projects sold and barely 157 units of ready-to-move-in inventory at the end of Q2, coupled with falling debt levels.