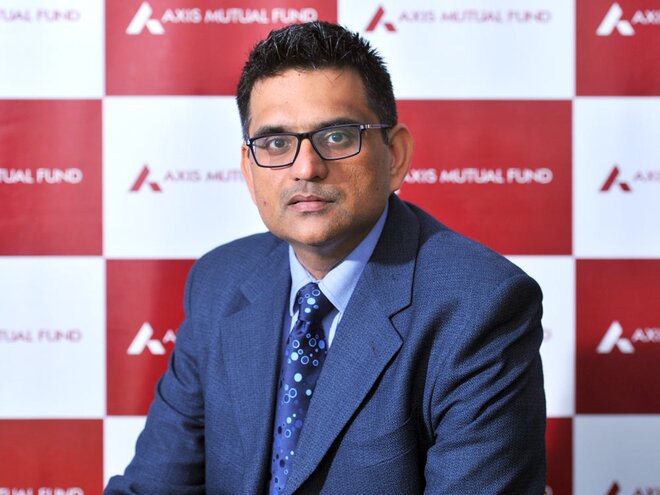 The ongoing NBFC crisis post the IL&FS default has shaken debt markets, bringing back those painful memories of 2008-09. While the oil-price rise and rupee's weakening against the greenback did give some scare, not all debt fund managers are alarmed. They maintain a stoic approach and are still positive on fixed income as an asset every investor can safely rely on. Count R. Sivakumar of Axis Mutual Fund as one of those old war horses of the debt side of mutual fund industry. At a time when the overall market is bracing for more hikes to come and at a fast pace, something that could affect debt funds, Siva sees this situation playing out as an opportunity.
In an interview to Kumar Shankar Roy, the IIT-Madras & IIM-Ahmedabad alumnus talks about how he avoided exposure to IL&FS, why short-term debt market is showing value and his views on accrual debt funds, FMPs and dynamic-duration schemes.
How did you react when the news of IL&FS downgrade and default strained liquidity?
We believe that this is an issuer-specific event. The RBI had earlier classified this company as a 'systemically important core investment company', i.e., a disorderly collapse could lead to broader damage to financial institutions and the economy itself.
Thus, we have seen the RBI and the government step in to provide liquidity and resolve the situation. Our expectation is that the money market could be under some pressure in the near term and liquidity could remain at a premium. In this environment, we too have preferred to hold higher liquidity across portfolios.
The yields on AAA and AA rated bonds are at a four-year high. Are these discounting most of the bad news? Do you see an opportunity for mutual fund investors?
Since April this year, two-three-year AAA bond yields have risen by about 150 bps, even as the RBI raised rates by 50 bps. This is a reflection of the market expecting more hikes to come and at a fast pace. Credit spreads have widened to more normal levels compared to somewhat compressed levels earlier. Over the past two years, we have seen a significantly larger number of upgrades compared to downgrades across rating agencies. This has followed years of improving corporate profitability.
Corporate India appears to have recovered from the pain created after the last investment boom, which ended in 2011. Today's AAA curve appears to have priced in more aggressive rate hikes than the RBI intends to deliver. Credit spreads, too, are attractive relative to history. We believe the short-term debt market - both high quality and credits - offer good value at this time.
What is your outlook on dynamic-duration schemes?
Dynamic funds are suitable for long-term investors who wish to play the interest-rate cycle. We need to see a cycle of rising and falling rates to capitalise on the opportunity from long bonds. For now, the long end of the curve remains under pressure from fiscal deficit, supply-demand for G-secs, global oil prices and the direction of the rupee. We prefer to remain invested largely at the short end of the curve.
Debt returns at present look better than equity returns. Does this make FMPs attractive for retail investors?
In volatile times, investors may look at FMPs as a way to reduce market risk. However, FMPs are closed- end and have limited possibility to exit if you need liquidity. They should form only a part of the portfolio that can be set aside for a fixed period of time.
Does India suffer from any country-specific problems like those in Argentina (debt crisis) and Turkey (US sanctions), which led to a sharp devaluation of their currencies?
Since 2014, the Indian rupee has been one of the strongest major global currencies. By some measures, it was relatively overvalued before the current year's correction. At the same time, we were hit by high oil prices, leading to a widening current-account deficit. The combination has led to a sharp correction in the rupee to more fairly valued levels.
Axis AMC did not have any exposure to IL&FS group firms when the crisis happened. How did you avoid exposure to those debt papers?
At Axis Mutual Fund, we follow rigorous credit evaluation, where our analysts look at financial risk, business risk and management quality. When it comes to some conglomerates, we find that modelling some of these risks becomes difficult due to their complexity and inter-connectedness of the various group entities. By and large, we have avoided these types of complex entities.
One important thing to keep in mind is that the ratings by credit-rating agencies are only one input to the investment decision. A rating is a necessary but not a sufficient condition.
Credit-risk funds have faced some tirade against them. How do they look today?
On a broad basis, the worst of the credit cycle appears to be behind us. Most of the credit issues, including the NPAs in the banking system, relate to the investment boom that started to wane back in 2011.
Since 2014, the scenario changed. Firstly, thanks to lower oil and commodity prices, we saw an improvement in operating margins for companies, and more recently, we are seeing a pick-up in sales growth. The upshot is that we have had about three-four years of profit growth that has supported an improving rating profile across corporate India. That is a macro view and the reality is that credit is very bottom-up. The same commodity cycle that led to improving profit margin for several companies also saw stress developing in the commodity sector. Thus, we need to be very selective in credits.
Another important consideration is valuation or the spread between AAA and credit yields. Currently, this spread is high, implying better reward for going down the credit curve.
How do you see the higher spread between inflation and bond yields?
The rise in bond yields reflects multiple factors - expected inflation and the expected paths of monetary and fiscal policy. Since mid-2017, we have seen a rise in the rate of inflation. The rise in oil and other commodities in the global markets, along with a weaker rupee, is also leading to expectations of higher inflation to come. But bond yields have risen more than what is suggested by a rise in inflation expectations.
A part of the rise in the real yields can be explained by the RBI's change in policy stance and the two rate hikes this year. The market believes that the RBI will keep short rates high to bring down inflation.
Long-bond yields have risen for an additional reason - the fiscal deficit and the imbalance in the supply and demand for government securities. As the RBI has pointed out, the banking system is sitting on significant holdings of gilts above the statutory-liquidity-ratio (SLR) minimum. The government is having to pay a premium to ensure that it carries out its annual borrowing programme.
Why do you prefer short end over the longer end of the yield curve?
Macroeconomic concerns, such as rupee depreciation, oil prices and fiscal deficit affect long bonds more than short bonds. At the short end, the key factors are the RBI policy and liquidity. Today, the market is pricing in very tight liquidity conditions and an aggressive RBI rate-hike path.
However, the RBI outlined in its October 2018 monetary policy, it is not committed to a hike in every policy meeting, even though the stance is one of calibrated tightening. In addition, it has promised to keep liquidity in neutral conditions. Thus, we expect short-bond yields to soften going forward, while long bonds may still remain under some pressure.
Floating-interest funds have been marketed as an alternative. What is your view on them?
Floating-rate bonds are a useful option in times of rising interest rates. With the coupon linked to (usually) a short-term benchmark rate, one can expect to earn more as rates rise. This is not to say that fixed-coupon bonds cannot do well in rising-rate situations. Expectations of rising interest rates leads to steep short-term yield curves (like today). Thus, even as the RBI hikes rates, these bonds may not fall as the rate hikes have been factored in already.
Moreover, with a medium-term holding period, the so called mark-to-market risk recedes as the bonds in the portfolio mature. The market for floating-rate bonds is also quite limited and they tend to be highly illiquid. Thus, we prefer to hold fixed-rate bonds, while controlling for interest-rate risk by reducing the portfolio duration.
With the RBI not hiking rates but changing its stance, how should retail investors who have significant debt exposure position their portfolios? How do you think the interest rate will move from here on?
The RBI has signalled that it is focused on keeping inflation anchored close to 4 per cent. As it expects inflation to overshoot the target, it has raised rates and now changed its policy stance. We expect the RBI to continue to raise rates, though not in an aggressive manner.
Much of the expected rate increase has been priced in by the markets and short-term bond yields today reflect the risk of multiple rate hikes as well as very tight liquidity. We see this as an opportunity, i.e., the RBI is unlikely to deliver hikes as often or as soon as the market expects. Thus, short rates are likely to ease from here on. Investors should look at short-duration funds as their core investment in debt.