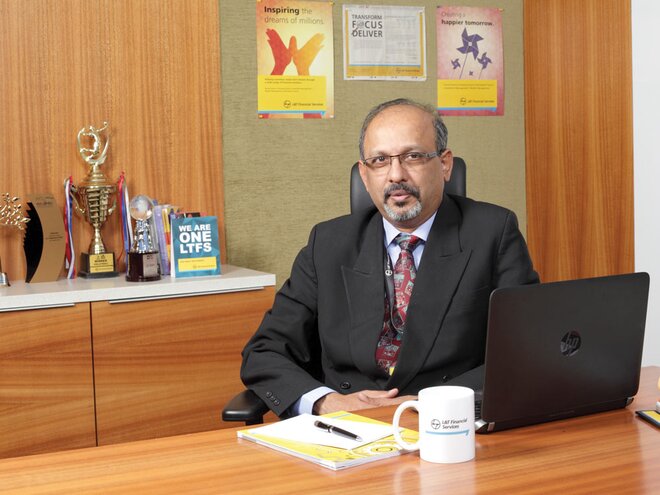 The AMC business has been robust, with good three-year track record for most schemes. Also, AMFI's 'Mutual Funds Sahi Hai' campaign has been a key growth catalyst. Mutual fund industry has added around five million new investors over the last one year, primarily due to a spirited promotion campaign.
Over the years, our SIP book has grown from Rs 24 crore in FY13-14 to over Rs 400 crore in FY 2017-18. Also, our SIP accounts have increased from eight lakh in FY 2013-14 to 30 lakh today.
In the last one year, a significant change that has happened is the ease of mutual fund accessibility for customers. A number of online platforms, like mobile apps, MFU, NSE or BSE, have enabled paperless transaction.
We have seen a reasonable growth in terms of number of intermediaries who are entering this market. However, the number of intermediaries in the market today is still insufficient to service the large base of investors.
USP of investment strategy
As a fund house, we believe in bottom-up stock picking approach that is based purely on fundamentals and take calls from a long-term perspective.
Impact of SEBI's reclassification
Even before SEBI came out with categorisation of schemes, we followed our true-to-label philosophy, which has helped us gain trust among distributors. We did not have to make any major changes to our offerings post scheme recategorisation.
Becoming more investor-friendly
In addition to educating investors about the subtleties and benefits of investing in mutual funds, we are also focusing on several digital initiatives and are creating content which caters to different target audiences. We have special videos created for working women which they can relate to. For college-goers and young working professionals, we have launched The Finance Magazine, an insta-guide to bite-sized fundamentals of savings and investments.
We also encourage investors and distributors to carry out most of the transactions digitally and offer a platform for processing, fund management, customer service or distribution through our website and apps. 'Digital Dost' is one of the steps in that direction. The platform aims to improve efficiency of our IFAs by not just helping them make online recommendations to their existing clients but new clients as well and, at the same time, also helps them track their business.