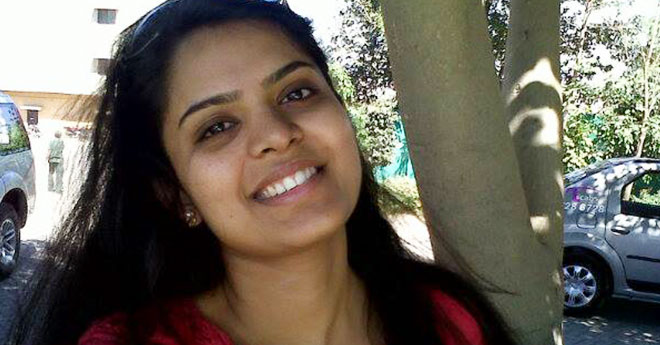 This Value Research reader isn't one of the million helpless women investors who relies on men when it comes to money decisions. Truth be told, Debashree tells her male friends what to do with their investments. The Mumbai resident doesn't discuss fashion or movies; her favourite conversations are almost always about money and investments. To her, money is a form of energy, and so it must keep flowing. She defines 'risk' as being ignorant. Let us trace Debashree's riveting money journey.
Debashree was born and brought up in Jamshedpur. It was a joint family set-up, where Debashree drew inspiration from many people around her. Her grandmother was one of the biggest influences. "I have seen my grandmother being financially prudent. She taught us the benefits of being frugal yet extending helping hand whenever we needed extra money for studies," Debashree says. Her father taught her the importance of a second source of income. He had an LIC agency and also gave maths tuition.
Work brought her to Mumbai many years ago. When Debashree began her career by handling communications for listed infrastructure companies, her existing interest in the stock market doubled. She started following those companies as an investor and opened a demat account. Early in her career, she had a life-insurance policy, a recurring deposit and a PPF account besides the EPF account that her company provided her. "They helped me during my marriage, etc.," recalls Debashree.
But stocks were not her first investment. It was an endowment policy. In tier-2, tier-3 cities like Jamshedpur, mutual funds weren't that popular, she says, defending her decision. "Personally, I just had the endowment plan as it required only Rs 5,000 yearly premium and had an emotional value for me. Otherwise, a 21-year-old doesn't need to buy this," she added.
When work brought her closer to mutual funds, she started reading about them. Debashree started to learn about various product categories way back in 2010. "I started reading the articles written by Dhirendra Kumar as well as the Value Research team to know more about mutual funds and personal finance," the 32-year old notes, highlighting her first interactions with Value Research.
On the mutual fund front, Debashree remembers her first investments distinctly. "The first two mutual funds I bought were Franklin Asian Equity and ICICI Prudential Infrastructure Fund. I kept them for over five years and then sold them at profit," she says, with a hint of pride in her voice. With the proceeds of her recurring deposit, Debashree bought a computer. With the proceeds of her first mutual fund, she gifted herself some gold jewellery. Also, they helped her address some financial needs.
Positive experiences create a virtuous cycle of good actions. Today, Debashree is big time into funds. "I hold 10 per cent in gold ETFs, 15 per cent in debt (liquid and short term) funds and 75 per cent in equity funds. I hold some consumption-led stocks as well as a PPF account. I like a diversified portfolio. I also hold a fixed deposit as a contingency fund," she said.
Her biggest investment is in HDFC Equity (now HDFC Flexi Cap Fund), followed by HDFC Taxsaver. Some other funds in her portfolio are Motilal Oswal NASDAQ 100 ETF and Reliance Gold BeES (now Nippon India ETF Gold BeES). Systematic investment plans (SIPs) are too a big hit with her. She has a few long-running SIPs like HDFC Prudence (now HDFC Balanced Advantage Fund), DSP Taxsaver and DSP Equity Opportunities Fund.
But when the stock market drops by a good chunk, Debashree is not afraid to take out some gunpowder. "Besides investing through SIPs, I do some lump-sum investments after sudden market falls. I feel such falls give me good entry points. I invest about 50 per cent of my investible surplus in mutual funds and stocks every month. I also save some money to invest during market downturns," says Debashree, who writes on personal finance in her free time.
Debashree may be investing when the market tanks but quickly emphasises that she is not a trader. "Market is a dynamic reality. The level of the market is just numbers. Market gives ample opportunity at each level. At every 500 points fall in the Sensex, I do some lump-sum buying in tax-saving mutual funds and portfolio stocks. And, yes those bets are paying off," the media professional says.
But don't emotions cloud her judgement, we asked. Emotions like greed and fear always play havoc with investment strategies. Debashree says she has had first-hand experience with how emotions can almost damage one's investments.
"Emotions and investments should never be in one basket. Emotions caused me the biggest loss, in Lanco Infratech. After the Lanco debacle, I have made practical choices. Before investing in any product, I do a SWOT of the product and decide on which life goal it can take care of," says the fast-learning woman investor.
For mutual funds, she does some basic checks - asset size, the history of AMC, the background of fund manager and investment style. She also checks the reviews of some esteemed bloggers as well to get a fix on the product. For her stock portfolio, she likes value stocks more than growth stocks and also believes in India's consumption story.
To her, Value Research is a source of fund analysis. "Also, besides the technical things, I read the personal finance articles as they give some perspective. Investment management is more about the goals and behavioural finance," Debashree opines.
Debashree knows she hasn't seen everything and keeps an open mind when it comes to learning. "Investing is a process to reach financial freedom. My lessons on investment are borrowed from the world's greatest investors," she says when we ask her about top things she has learned.
Being frugal is important. Debashree is clear that what we save will create our wealth, not what we earn. She saves for the rainy day. "Every appraisal at work may not be in your hand, but your daily expenses can be," she says.
She also understands the virtue of being disciplined. Debashree asks her friends to save a portion of their salary every month. "Saving an extra Rs 1,000 every month for five years through SIPs in an equity mutual fund will give you an extra Rs 75,000 at a meagre 8 per cent return," Debashree adds.
Debashree doesn't rant over potential loss/gain or past failure. She thinks such practices do not serve any purpose, as what is gone won't come back.
Like her father, Debashree is a believer in having a second income. "Investing in oneself is very important. You may not be doing a job of your choice, but you should invest in things you love doing, maybe writing your travel blog, pottery or giving tuitions. Your hobbies can earn you a good sum. Besides your 9-to-6 job, having a second income will not just give you extra money, it will impart mental satisfaction," Debashree signs off.
This story was first published in June 2018.
Do you have an interesting story about how your investment journey unfolded? Share with us on [email protected]