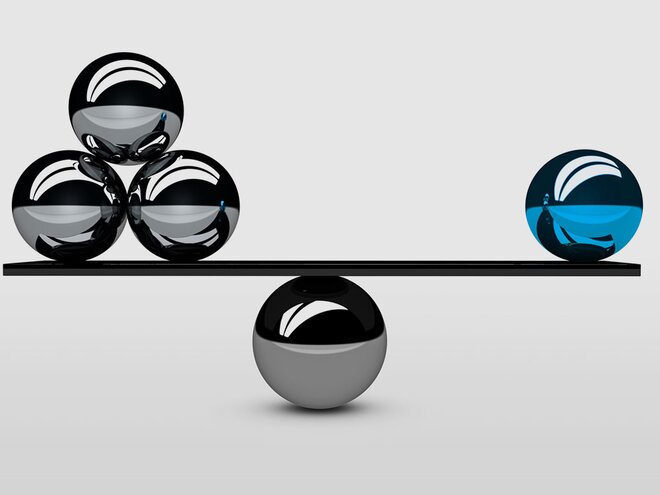 Value investing has earned rather a bad name for itself in the Indian context. Many fund managers assert that in a growth market like India, good businesses often come at a hefty price and that you shouldn't be too finicky about valuations while buying them. They also hold that videshi value-investing strategies often lead you into value traps in India.
It is true that when big bull markets are on (as they are right now), funds that follow value strategies - dividend-yield funds, contra funds and value funds - often languish at the middle or bottom of the equity rankings and appear to be losers. But evaluated over a complete market cycle (which includes a big corrective phase), you will find value-based strategies floating easily to the top.
ICICI Prudential Value Discovery and Quantum Long Term Equity, with annualised returns of 17.2 per cent and 13.5 per cent in the last 10 years, have easily trounced the multi-cap and large-cap category averages of 9.3 per cent over a 10-year period. ICICI Prudential Value Discovery often takes stock and sector calls that run counter to the prevailing market trends and hunts for stocks trading at a discount to fair value. Quantum Long Term Equity has built-in process checks to buy stocks that trade at a 30-40 per cent discount to fair value and books profits in stocks that hit their fair-value estimates.
In the multi-cap category, again Aditya Birla Pure Value and Invesco Contra Fund, two value-oriented funds, are among the top five 10-year performers, with returns of 19.7 per cent and 15.4 per cent, that comfortably beat the category average of 10.9 per cent.
Value-oriented strategies manage to contain losses during market crashes because they stick to the investing discipline of never overpaying for growth and cashing out of highly valued stocks when they exceed fair-value estimates. Value investors also like to build a margin of safety into all their buys, which stands them in good stead when valuations abruptly shrink.
Therefore, to really ensure wealth creation from your portfolio in the long run, avoid packing your portfolio only with growth-style funds. Balance it out with a few funds which practise true value-style investing.
This is one of the four important strategies employed by good funds to limit the losses during a market fall. Read about the other strategies here.