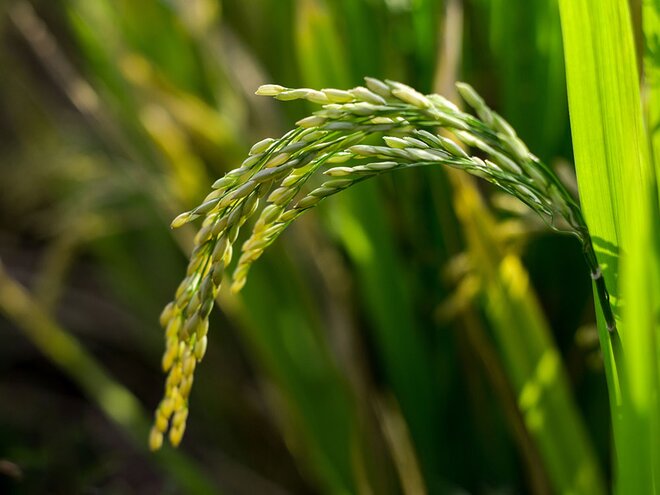 Monsanto India
Monsanto India is the listed subsidiary of the US-based Monsanto Inc. Monsanto India's product portfolio includes agricultural and vegetable seeds and crop-protection chemicals. The company commands a market share of about 28 per cent in the Indian corn-seed market and provides around 30 types of maize seeds. The company sells its products primarily under the brand name 'Roundup'.
Rallis India
Established in 1851, Rallis India is a subsidiary of Tata Chemicals. Rallis is in the business of manufacturing and marketing of agrochemicals. It has a comprehensive portfolio of crop-protection chemicals, seeds and specialty plant nutrients. It has a network of 2,300 distributors, through which it reaches more than 40,000 retail counters and caters to the needs of more than 50 lakh farmers.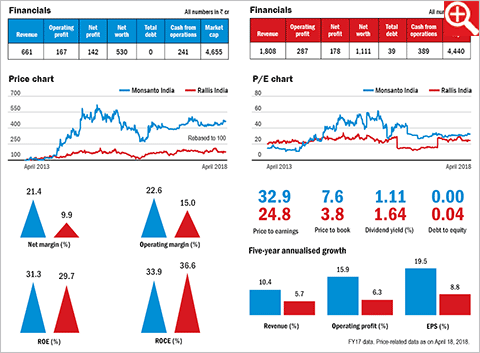 In 2015, the size of the agrochemical industry was $4.4 billion. The industry is expected to grow at 7.5 per cent annualised and reach $6.3 billion by FY20. In 2016, the size of the Indian seed industry was more than $3 billion, with a healthy annual growth rate of 17 per cent during 2009-16. The industry is further expected to grow at 15 per cent annualised during 2017-22 and is likely to reach $7 billion by 2022.