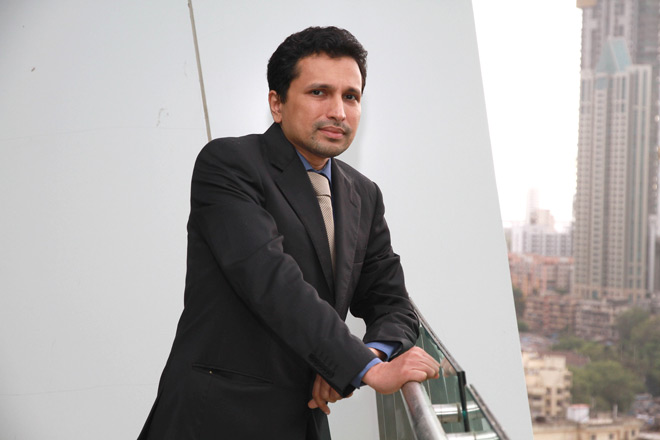 Mahesh Patil, Co-CIO - Equity, Aditya Birla Sun Life Mutual Fund emphasises discipline and a process oriented approach to investing. He invests in companies in which he sees growth opportunities. These opportunities tend to appear if the penetration of a product or service is low, if companies are innovative or if they have a moat. Patil also looks at the management. Does it have the vision and the ability to grab opportunities before it? Here is what he is currently doing.
What he's buying: Steel and construction
Patil has picked up many steel themed plays. He picked up NMDC, the iron ore miner - a new entry in his funds. He also bought shares of Tata Steel, Jindal Steel and Power, and Jindal Saw. The steel industry is looking up at strengthening demand and higher prices. He has also loaded up on engineering and construction stocks, which include L&T, NCC and India Cements.
What he sold: Finance and pharmaceuticals
Patil sold off many finance stocks. He exited HDFC Standard Life, Bajaj Finserv and Shriram Transport Finance, and pruned stakes in Kotak Mahindra Bank, Federal Bank and Max Financial Services. However, he raised his stake in Axis Bank and Equitas Holdings. He also cut his position in pharma, exiting the beleaguered Sun Pharma, Glenmark Pharma and Fortis Healthcare.
What he's loading up on: NMDC
Patil loaded up on NMDC, buying Rs 200 crore worth of stock, a new entry in his funds. NMDC, an iron ore miner, is seeing happy days, with steel prices and demand both moving strong. The company will continue to see better days ahead, with steel prices expected to remain up for some time.
An interesting pick: Punjab National Bank
Patil exited many finance related stocks, either in full or in part. The only other finance stocks that he added include Axis Bank and Equitas Holdings. Like most other value investors, Patil has picked up the scam ridden public sector bank - a new entry in his portfolios.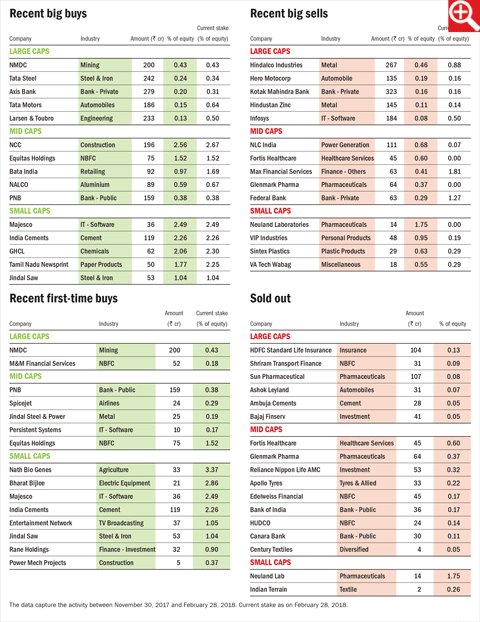 Here's the link to the other stories in this series.