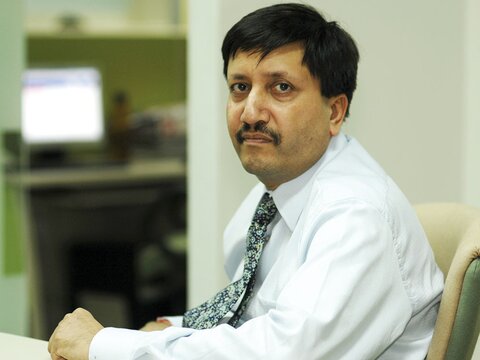 What is the investment strategy for the fund?
Reliance Tax Saver maintains a well-diversified portfolio investing around 50 per cent to 60 per cent in large Caps (top 100 companies by market-cap) and the balance in mid-cap companies. The attempt is to have an optimal mix of market leaders (large caps) and alpha creators (scalable mid-caps with competitive advantages) to generate long-term wealth for investors. The portfolio adopts a growth at reasonable price (GARP) strategy and follows a high conviction investment style across sectors and stocks. Despite the high conviction approach, the fund is reasonably diversified and has an adequate blend of secular and cyclical plays.
Further, approximately 20 to 30 per cent of the portfolio is allocated to multinational companies. MNCs business offer unique advantages of global expertise, established brands (industrial and consumer), proven track record, technological advantage and sustainable business models.
What is included in the portfolio and what is avoided?
The fund attempts to maintain a balanced portfolio across market-caps and sectors and seeks to invest primarily in companies with superior growth potential. The focus is to invest in established businesses with proven track record, sound management quality and sustainable competitive advantages.
Currently the portfolio is focused on domestic recovery plays like capital goods, consumer discretionary, construction and financials which can gain meaningfully from the expected economic recovery.
We avoid companies with fractured balance sheets, poor quality managements, high valuations without strong fundamentals, low growth visibility etc.
Tax planning funds have a different redemption pattern given the three year lock-in compared to the diversified equity schemes. How much does this factor play a role in fund management and investment? Does it have any bearing on cash allocation?
The portfolio is constructed with a medium-term to long-term perspective. The stable investor profile given the three year mandatory lock-in, assists in investing in high conviction ideas which are likely to play out over a period of time. The underlying philosophy is long-term wealth creation and the fund attempts to achieve it by maintaining a high quality growth oriented portfolio. The fund does not take active cash calls and usually maintain a very low cash allocation. However in extreme circumstance where we believe markets can react, we may prefer deferring our buying decision and increase cash allocation (within the SID limits) temporarily.
Any tactical miss you regret (not having, or not having enough or holding something) in your portfolio.
The fund has at all times maintained its focus on the core investment mandate without compromising on the risk management philosophy. In hindsight, there will always be opportunities which may appear to be relatively better. However, as long as the fund is able to register consistent top quartile performance and superior risk adjusted returns, the investors will be satisfied.